01.12.2021 » Ronaldo's retirement plans may have been revealed by his mother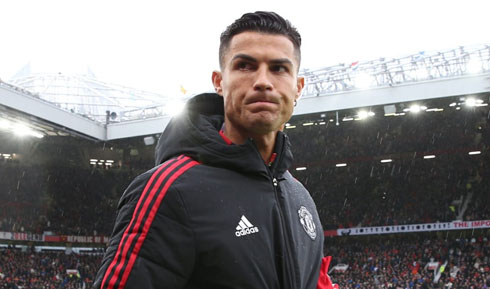 At the age of 36, Ronaldo still doesn't seem to have plans to retire in the near future. According to the Ronaldo's mother, his son still wants to play football at the highest level for at least another 3 years...
Cristiano Ronaldo is already 36 years old, but unlike some players of his age who have retired in their early 30's, the Portuguese superstar is still chasing trophies and and new records to beat. Last season and just before leaving Turin and return to Manchester, Cristiano Ronaldo made sure he would finish the season as the Serie A top scorer. A few weeks later, at the EURO 2020, Ronaldo led the Portuguese National Team the tournament's knockout stages and despite an early elimination against Belgium, he still managed to become the EURO 2020 top scorer. The way Ronaldo always finds a way to stay relevant in a football game is the main reason why he is still a major "betting variable" on various sports betting sites such as www.sportwetten-deutschland.de.
Cristiano Ronaldo - Highlights:
---

A long career that is still far from being over...
Many people keep wondering when will Ronaldo run out of fuel and finally hang up his boots. However, that's something that only Ronaldo and eventually also a few people inside his trust circle actually know. The Portuguese forward is one of the most fit player in the game and that hasn't changed over the years. Since he left Sporting in his teenager years, Ronaldo has shone with Manchester United, Real Madrid and of course, Juventus. Now, he is back at the club that made his name, Manchester United.
Nevertheless, Cristiano Ronaldo is getting older and some of physical attributes will naturally decline in the upcoming years. No one really knows when this phenomenal footballer will retire, except himself and some of his loved ones. Hence, it wasn't a big surprise when earlier this season we heard Ronaldo's mother approaching the issue. Dolores Aveiro revealed the possibility that his loved son would soon stop playing on a football pitch.
«Before the match against Hungary, we exchanged messages. One thing is for sure, he will remain active on the field in the next three years, after that he will think about various possibilities," ensured Dolores.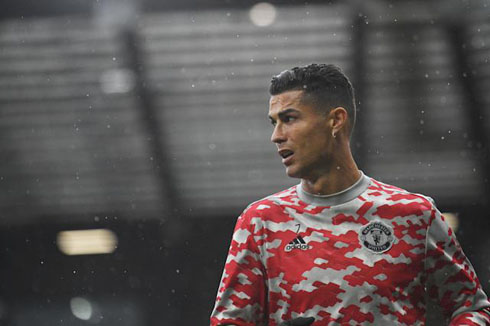 ---

Ronaldo's ambition will take him wherever he wants...
If we believe in Ronaldo's mother words, this would mean that the Portuguese legend will attempt to extend his career until he turns 39. In other words, this also means Ronaldo would be playing until 2024, just in time to play another European Cup tournament for Portugal. Before that moment comes however, Cristiano Ronaldo is still capable of surprising us in almost every game he participates at. He's now playing for Manchester United, but since he is on a 2-year contract, his future could still take him to different stages in the next few years. Also, if we take a look at the upcoming FIFA and UEFA calendars, Ronaldo still has a chance to play in the 2022 FIFA World Cup as well as in the EURO 2024.
Ronaldo already revealed some of his life plans after he retires from football. The Portuguese footballer revealed that he has the intention to learn new things. And by new things, Ronaldo certainly doesn't refer to anything related football, but most likely to different challenges in other business areas.
The 5-time Ballon d'Or winner explained that he is a person who likes learning new things and challenging himself at all times. In Ronaldo's mind, it's all about improving your skills every single day and never settle with what you already have.
«A few years ago, the average age for football players to retire was around 30 to 32 years old, but now you find many athletes who are nearly 40 years old and still play on a competitive level. When my body no longer responds in the right way on the pitch, then I will recognize it will be my time to leave," Ronaldo said, as reported by the Daily Mail, 2 years ago. So, and according to his mother, it seems that the Portuguese superstar still intends to spend at least 3 more years before embracing new adventures and challenges outside football...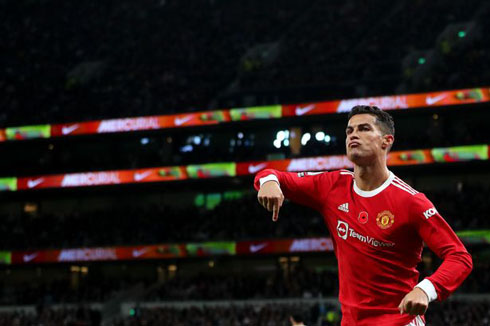 ---
Cristiano Ronaldo next game for Manchester United is on December 2, against Arsenal. You can watch Manchester United vs Arsenal, Real Madrid vs Athletic Bilbao, PSG vs Nice, Aston Villa vs Manchester City, Watford vs Chelsea, and Everton vs Liverpool, all matches provided from our soccer streaming game pages.
Manchester United next game:
Manchester United vs Arsenal kick-off time (02-12-2021):
Beijing (China) | UTC/GMT+8: 04:15
Jakarta (Indonesia) | UTC/GMT+7: 03:15
India (New Delhi) | UTC/GMT+5.30: 01:45
Italy (Turin) | UTC/GMT+1: 21:15
Spain (Madrid) | UTC/GMT+1: 21:15
Portugal and England (Lisbon/London) | UTC/GMT+0: 20:15
Rio de Janeiro (Brazil) | UTC/GMT-3: 17:15
New York (United States) | UTC/GMT-4: 16:15
Los Angeles (United States) | UTC/GMT-7: 13:15
Sources: ronaldo7.net / nytimes.com / aljazeera.com / ndtv.com