19.11.2021 » Glorious Ronaldo moments during his time with Manchester United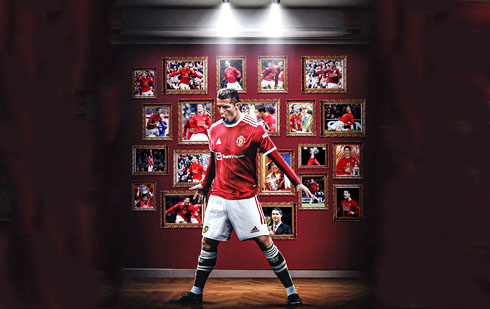 Cristiano Ronaldo has had many remarkable moments throughout his journey at Manchester United. He achieved everything he could aspire to while wearing the Red Devils shirt and it's now time to capture some of his best moments...
Much to the delight of Manchester United fans, star footballer Cristiano Ronaldo is back at the club after his stint at Real Madrid in the 2009 summer. The talismanic Ronaldo has signed on the dotted line for Man United, after he decided to return to the club and leave Juventus, for an initial payment of 12.85 million pounds. He's now on a two-year contract which also gives him the option to continue at the club for another year. Ronaldo's performances at Manchester United have been phenomenal and he has had quite a few big moments at the club already. Nevertheless, if you believe Ronaldo will continue making the difference in the remaining of the season, we recommend looking at the best analyzer for football betting before placing any bet...
Cristiano Ronaldo - Old Trafford's Magician:
---

A wink at the camera
The cameras caught Cristiano Ronaldo winking when his teammate at United, Wayne Rooney, was shown the red card in a World Cup match. That made Ronaldo a villain in every England household. Tough to the core, Ronaldo didn't wilt under pressure, and he took the spotlight at Manchester United after ending the season as the player of the year. He became the darling of Man United fans after scoring the winning goal for the club at Manchester City, when United lifted the Premier League in 2007. In 2021, Rooney admitted that the wink did bring them closer.
---

The sterling performance at Old Trafford
It was in a match at Old Trafford that Ronaldo bloomed in all his glory. It was a truly world-class performance as Ronaldo came up with a dominating performance, and Manchester United hammered AS Roma 7-1 in a quarter-final match of the Champions League.
It was a Cristiano Ronaldo master class as he blew the opponents off the field, taking full control of the match. What left the spectators spellbound was not so much the goals he scored but his overall domination of the game.
---

The 35-meter wonder goal
Ronaldo bagged the Ballon d'Or as Europe's best player in December last year, the first player in Manchester United to do so after George Best, thereby ending a long wait of four decades. Sadly, he had to spend his final season bogged down by ankle injuries and Real Madrid's shadow looming over world football. That didn't stop Ronaldo from sparkling at Porto, where he scored a wonder goal with a thundering strike from 35 meters away in a Champions League quarter-final match.
United won the match, and Ronaldo's gem of a strike won the Puskas award for Europe's best goal of the season. Ronaldo himself went on to say that the scorcher was the best goal he had ever scored.
---

Those amazing headers
Ronaldo added yet another feather to his cap by scoring goals through gravity-defying headers. Awestruck fans witnessed an early example of such a goal when Ronaldo soared high above the defenders to head home a Paul Scholes cross — that was his opener for Man United against Chelsea in the UEFA Champions League final.
Chelsea did equalize, and the match was eventually decided through penalties. Ronaldo stepped up to take the first penalty but missed. As fate would have it, Nicolas Anelka missed his spot-kick as well.
---

The "Knuckleball" free-kick
It was 2008. Yet again, Ronaldo took the world by storm with his new free-kick technique, the knuckleball free-kicks. Football fans witnessed it for the first time in Ronaldo's spectacular effort at Old Trafford in a match against Portsmouth.
The ball sailed into the top right corner of the goal after a vicious dip with David James only looking on — a mute spectator to Ronaldo's genius. Then there was a 40-yard bullet of a shot from the master against Porto in a Champions League away tie in 2009, another gem of a goal.
---

More glorious moments to come...
Football matches are always engrossing, more so when wizards of the game like Ronaldo weave their magic with the ball on the field. You don't want to miss any of the actions, do you?
However, when you are traveling, watching matches uninterrupted is a challenge, with geo-restrictions possibly standing in the way of a good time. Luckily, a free VPN service can help you stay close to your idols, including Ronaldo, wherever you are. Connect to servers in different locations to unblock content and enjoy that exciting match. What can you know? Maybe it will be the one to end up on a list like this.
---

Conclusion
Cristiano Ronaldo's mastery over the game of football has mesmerized fans of the game like you and me. His association with Manchester United has been a glorious one, and he has brought home many accolades for the giants of English and world football. We look forward eagerly as he dons the red jersey for Man United one more time, hoping that he brings the club more glory.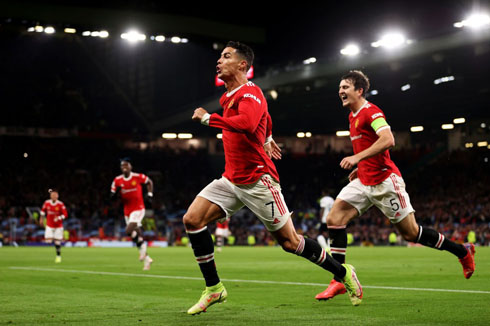 ---
Cristiano Ronaldo next game for Manchester United is on November 20, against Watford. You can watch Watford vs Man United, PSG vs Nantes, Barcelona vs Espanyol, Leicester City vs Chelsea, Liverpool vs Arsenal, and Augsburg vs Bayern Munich, all matches provided from our football live streaming game pages.
Manchester United next game:
Watford vs Manchester United kick-off time (20-11-2021):
Beijing (China) | UTC/GMT+8: 22:00
Jakarta (Indonesia) | UTC/GMT+7: 21:00
India (New Delhi) | UTC/GMT+5.30: 19:30
Italy (Turin) | UTC/GMT+1: 16:00
Spain (Madrid) | UTC/GMT+1: 16:00
Portugal and England (Lisbon/London) | UTC/GMT+0: 15:00
Rio de Janeiro (Brazil) | UTC/GMT-3: 12:00
New York (United States) | UTC/GMT-4: 11:00
Los Angeles (United States) | UTC/GMT-7: 08:00
Sources: ronaldo7.net / thesun.co.uk / talksport.com / goal.com