10.11.2021 » When is Cristiano Ronaldo planning to retire?
Cristiano Ronaldo plans to retire are still veiled in mystery, but we all know it could be announced very soon. The Portuguese star will turn 37 next February and could very well choose a World Cup year to hang up the boots...
This past summer, Cristiano Ronaldo made the choice to trade his life in Turin for another adventure with Manchester United. No one knows what is going to be his next career step, but for now, many believe that the Portuguese star would like to retire in the north of England. Returning to Manchester in the offseason, where he already spent six seasons between 2003 and 2009, allows Cristiano Ronaldo to thank the club who believed on him when he was only 18 years old. Now, close to the twilight of his career, the Portuguese legend is said to be able to continue playing at the top level for two or three more years. And as for his future, everything seems to be clear in Cristiano Ronaldo's mind: staying in Manchester for good. Ronaldo is a phenomenal player and in fact, he has already become the "unofficial icon" of several betting apps for Canada.
Cristiano Ronaldo - The "Midas" touch:
---

Almost 20 years on top!
Manchester United's superstar Cristiano Ronaldo, has been playing professional football for 19 years since making his professional debut in 2002. But when will he retire from football? Cristiano Ronaldo is one of the best footballers of this generation and has been on the scene for almost 20 years now and at the age of 36, his physical condition is gradually declining and could be nearing the end of his incredible career, but when does he really consider to retire?
Ronaldo has not discussed when he wants to retire from football. When he joined Real Madrid, the club doctors told him he could play until he was 38 and with only two years left, he could bow to the doctors' prediction and retire thereafter. He still plays for his country Portugal and has won the EURO 2016, but many believe that he is planning to retire from international football after the 2022 FIFA World Cup in Qatar next year.
Nevertheless, Cristiano Ronaldo's retirement plan took another turn after The Sun announced he wanted to play in the 2026 FIFA World Cup. Cristiano Ronaldo has built a career by consistently staying on top and defying the odds when everythings seems to be against him. However, if the reports from the English tabloid The Sun are turn out to be true, he might be able to break more records in the 2026 FIFA World Cup.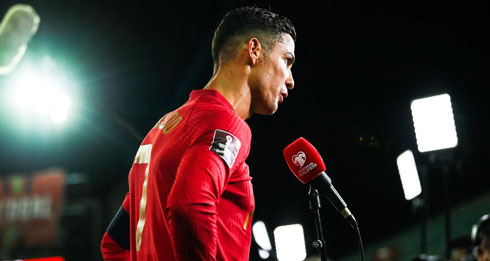 ---

Will we see Ronaldo playing in the 2026 FIFA World Cup?
The 2026 FIFA World Cup will be played in three countries, the United States, Canada, and Mexico. By that time, Cristiano Ronaldo will be 41 years old and his appearance will not be a record though, as the record belongs to the Egyptian goakeeper, Essam El-Hadary, who was 45 years and 10 days old at the 2018 FIFA World Cup.
Many in the football world expect Cristiano Ronaldo to retire from international football after next year's FIFA World Cup in Qatar, in which he would participate at the age of 37 years and 10 months. This would be his fifth World Cup, an even record.
Ronaldo has not commented on the rumor and most likely he will not. In previous interviews, he has not given a specific time when he will retire. He had previously only spoken of his son who wanted him to continue playing until he made his professional debut so they could play together...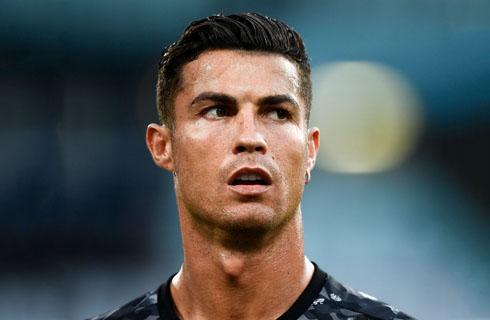 ---
Cristiano Ronaldo next game for Portugal is on November 11, against Ireland. You can watch Ireland vs Portugal, Italy vs Switzerland, Greece vs Spain, England vs Albania, Brazil vs Colombia, and Germany vs Liechtenstein, all matches provided from our live football game pages.
Portugal next game:
Ireland vs Portugal kick-off time (11-11-2021):
Beijing (China) | UTC/GMT+8: 03:45
Jakarta (Indonesia) | UTC/GMT+7: 02:45
India (New Delhi) | UTC/GMT+5.30: 01:15
Italy (Turin) | UTC/GMT+1: 20:45
Spain (Madrid) | UTC/GMT+1: 20:45
Portugal and England (Lisbon/London) | UTC/GMT+0: 19:45
Rio de Janeiro (Brazil) | UTC/GMT-3: 16:45
New York (United States) | UTC/GMT-4: 15:45
Los Angeles (United States) | UTC/GMT-7: 12:45
Sources: ronaldo7.net / espn.com / skysports.com / cbssports.com