09.11.2021 » Cristiano Ronaldo's top achievements in 2021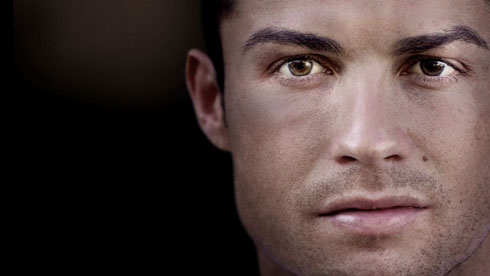 Cristiano Ronaldo moved to Manchester United this past summer, but his focus in improving and breaking record didn't change much. The Portuguese superstar has been scoring many goals for the Red Devils and already has his sights on setting new records...
Cristiano Ronaldo is without reasonable doubt one of the biggest football icons that has ever played the game. With his refined playing skills, the ability to score goals and hat-tricks, Ronaldo has achieved many achievements during his football career. In 2021, the football superstar already turned 36, but he is still collecting achievements one after another. The date for announcing the winner of the world's most prestigious individual football award, the Ballon d'Or, is also approaching. Cristiano Ronaldo will obviously be among the favorites listed by most oddsmakers, including Kubet. You can check out Kubet bookmakers or Ku casino for Ballon d'Or 2021 odds...
Cristiano Ronaldo - The magic man:
---

The top scorer at an international level
One of the most wanted records Cristiano Ronaldo has chased this year was the one for the highest scorer at an international level. The record was set immediately after he scored a double against Ireland, in a game where he helped his country beating their opponents by 2-1 in the 2022 World Cup qualifiers in Group A. If you missed the chance to bet on Ronaldo scoring in this game, you can still look for an alternative way of winning money by taking advantage of these free spins no deposit offers from the best Australian online casinos. Thanks to the two goals scored, Cristiano Ronaldo officially surpassed the record of former player Ali Daei, who had scored 109 goals for Iran, reaching the 111-goal mark. In addition to scoring 111 goals for the Portuguese National Team, Cristiano Ronaldo is also the player with the most goals in the history of the Champions League (134 goals). CR7's record at the EURO finals is now 14 goals and he is also the player with the most goals in world football history (785 goals in total).
---

Records that Ronaldo can break this season
Cristiano Ronaldo is the best football player in the world. He also broke many records in the past. Nevertheless, there are still many other records that Ronaldo hopes to break in the weeks and months ahead.
::: Most appearances in the Champions League
The Champions League has long been Cristiano Ronaldo's favorite tournament and he's almost obsessed with breaking records in the competition season after season. And most likely, he will break more records this season. Ronaldo has a total of 174 appearances in the Champions League, ranked second after Iker Casillas (177 appearances). It's only a matter of time until Ronaldo breaks this record.
::: Winning 6 Champions League trophies
Ronaldo has won 5 Champions League titles, 1 with Man United and 4 with Real Madrid. The 36-year-old star is hoping to once again raise the prestigious elephant ear trophy, even though Manchester United isn't ranked as one of the favorites to win the competition this season. If successful, CR7 can match the legendary Paco Gento of Real Madrid, with a record of 6 European titles. In the Champions League era alone, Ronaldo would be the first person to be crowned 6 times.
::: Most hat-tricks in the Champions League
After Juventus' excellent comeback against Atletico Madrid in 2019, Ronaldo has equaled the record of scoring the most hat-tricks in the Champions League with his great rival Lionel Messi (both eight times). Both Ronaldo's Juventus and Messi's former Barça have reached the round of 16 in the 2020-21 season and fans were waiting to see who will surpass this record. Ronaldo is also on his way to becoming the all-time top scorer. He currently has 785 goals for both club and national team colors and he is ranked 2nd on the list. The person ahead of him is Josef Bican (805 goals).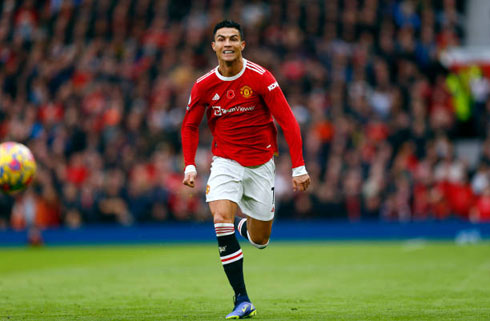 ---

When Scoring Goals becomes routine...
Ronaldo has had an extraordinary career, from emerging as a winger at Sporting CP and Manchester United, to becoming a formidable goalscorer with Real Madrid and Juventus. But his goals for Portugal have been steady since the early days. After making his debut in 2003, Ronaldo's first international goal was against Greece, in the opening match of the EURO 2004. Since then, he has averaged 6.47 goals each year for the Portuguese National Team. CR7 has so far appeared in the colors of clubs such as Sporting, Manchester United, Real Madrid and Juventus. Ronaldo has scored a total of 785 goals for these clubs, between 2002 and 2021. Besides, he is also assisted his teammates for a total of 194 goals. These numbers were accomplished in the 894 matches that CR7 has played for every club he represented throughout his career.
::: Sporting CP
Ronaldo scored 5 goals while playing for Sporting and he netted them in 31 matches played for the club. With 3 goals in 25 league appearances and 2 goals in 3 national league matches, one could say that he didn't have a very impressive start, but he was just warming up for what would come next...
::: Manchester United
We all remember Cristiano Ronaldo's first spell at Manchester United, between 2003 and 2009. His talent didn't go unnoticed and it wouldn't take long for everyone in the Premier League to respect him and admire him. Ronaldo scored a total of 118 goals in 292 matches during his first adventure in England, and also contributed to a lot of assists. He was also a key asset for Manchester United to win the Champions League trophy in 2007-2008. It was also the first Champions League trophy of his career. It is especially worth mentioning here that Ronaldo's broke another club's record after scoring 42 goals in 49 apperances in that special season.
::: Real Madrid
Real Madrid was most likely the peak period in Ronaldo's career, as he consistently scored more than 50 goals each season and also won 4 Champions League trophies for the Merengues. Ronaldo scored 450 goals while playing for Real Madrid, and he has accomplished this impressive mark in only 438 appearances for the club.
::: Juventus
Ronaldo was over 30 years old when he decided his football career would continue in Italy, playing for Juventus. However, if you thought Cristiano Ronaldo was moving to a different country to slow down, you got it wrong! The Portuguese superstar continued to show his motivation and extreme dedication, scoring goals week in and week out.
::: Portuguese National Team
Portugal is one of the strongest national teams in the world, even when compared to other nations like Brazil, Argentina, Spain, England, Germany or France. Ronaldo has scored 115 goals for the Portuguese National Team as of November of 2021. A world football legend like Ronaldo will surely win more awards and achievements in the future. Up to the present time, the number of records and awards received by CR7 has been difficult for anyone to surpass. Hopefully, we can see more goals from this super player!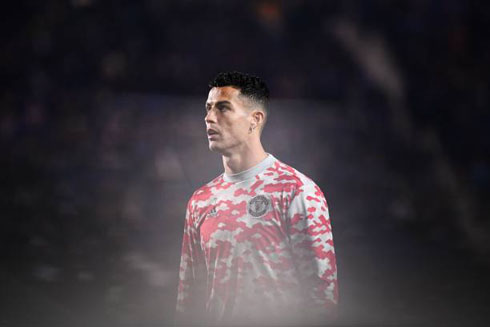 ---
Cristiano Ronaldo next game for Portugal is on November 11, against Ireland. You can watch Ireland vs Portugal, Italy vs Switzerland, Greece vs Spain, England vs Albania, Brazil vs Colombia, and Germany vs Liechtenstein, all matches provided from our live soccer game pages.
Portugal next game:
Ireland vs Portugal kick-off time (11-11-2021):
Beijing (China) | UTC/GMT+8: 03:45
Jakarta (Indonesia) | UTC/GMT+7: 02:45
India (New Delhi) | UTC/GMT+5.30: 01:15
Italy (Turin) | UTC/GMT+1: 20:45
Spain (Madrid) | UTC/GMT+1: 20:45
Portugal and England (Lisbon/London) | UTC/GMT+0: 19:45
Rio de Janeiro (Brazil) | UTC/GMT-3: 16:45
New York (United States) | UTC/GMT-4: 15:45
Los Angeles (United States) | UTC/GMT-7: 12:45
Sources: ronaldo7.net / si.com / uefa.com / fourfourtwo.com