02.11.2021 » A good Champions League campaign could save United's season
If everything goes wrong for United in the Premier League this season, Solskjaer is well aware that his only salvation could very well be the UEFA Champions League. Can the Red Devils still surprise Europe and make the fans dream with a glorious run to the competition's final?
It has been a rocky season for United so far, as the manager and the team itself keep looking for the most balanced tactical system and playing style for all their Premier League and Champions League opponents. We've seen Solskjaer's pupils struggling against mid-tier rivals, but it was the game against Liverpool that really sounded the alarm at Old Trafford. It was Man United's first major game this season and the team was completely dominated at home, losing the game by 5-0. We all know that consistency is the key in competitions like the Premier League, so it's only logical to assume that Manchester United might have better chances to do well in the Champions League this season, despite the stronger rivals and the odds listed in many sports gambling Pennsylvannia bookmakers.
Cristiano Ronaldo - Skills and goals in 2021:
---

Premier League title hopes
Following last weekend's convincing win against Tottenham Hotspur in London, Manchester United are currently 5th in the Premier League, with 5 wins in 10 games. However, few people actually believe that the Red Devils have what it takes to fight for the title with teams like Chelsea, Liverpool and Manchester City.
Any team who wants to aspire winning the Premier League needs to have a solid base and win games consistently. It doesn't matter much if your team plays the best football in the planet for a couple of weeks and then suddenly lower the level for a month or two, dropping points against all type of opponents. Manchester United started the season on a high note, picking up wins against Leeds, Wolverhampton and Newcastle, but for some reason they failed to keep on playing with the same intensity and the bad results started piling up.
The most recent loss against Liverpool was like taking a bullet straight in the heart for many United fans, as not only they had to witness their biggest rivals taking over Old Trafford without sweating much at all, but it also acted as a reality check for those who still had high expectations for this United team this season. It's hard to take any positive note off this defeat from a Red Devils' perspective and the lack of answers on the pitch was a definitely a warning sign for the rest of the season that is still ahead...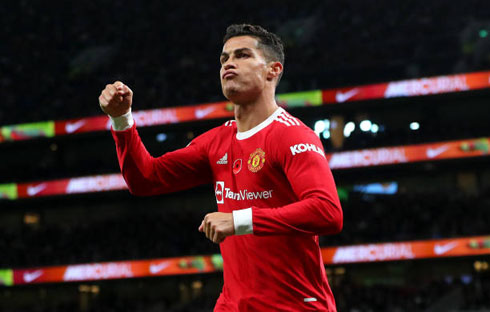 ---

The magic of the champions league
We've seen it happening in many occasions in the past, but as usual, it's hard to believe it can happen when the odds are stacked against your team. Winning the Champions League is always something special for any club in Europe and it doesn't matter if it's the first time or the 10th time the club takes the trophy home. Unlike what happens in domestic leagues, sometimes it's not necessarily the best team in Europe who manages to become European champion...
The motivation and inspiration levels can make all the difference in Champions League nights and it's definitely easier to channel energies into a few key games throughout the season than playing at your top level every week in the season. That's one of the main differences between the Premier League and the Champions League and it helps explaining why we often see an English side winning the Champions League, but at the same time losing the Premier League title fight for some other rival.
Manchester United are currently in a good position to go through to the Champions League round-of-16, as they are holding the top spot in their group, with a 2-point advantage over both Villarreal and Atalanta. If Solskjaer manages to secure one of the first two spots in this group by Christmas time, that should be enough to maintain his job and keep his players motivated for next year.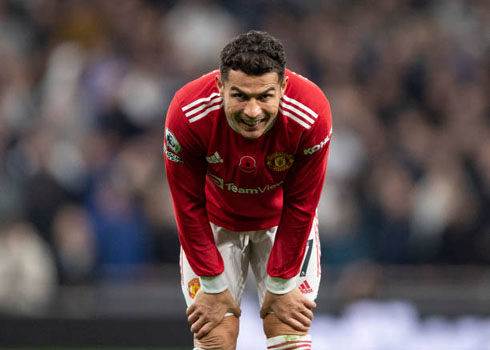 ---
Cristiano Ronaldo next game for Manchester United is on November 2, against Atalanta. You can watch Atalanta vs Manchester United, Juventus vs Zenit, Dynamo Kiev vs Barcelona, Man City vs Club Brugge, Malmo vs Chelsea, and Bayern Munich vs Chelsea, all matches provided from our sports live game pages.
Manchester United next game:
Atalanta vs Manchester United kick-off time (02-11-2021):
Beijing (China) | UTC/GMT+8: 04:00
Jakarta (Indonesia) | UTC/GMT+7: 03:00
India (New Delhi) | UTC/GMT+5.30: 01:30
Italy (Turin) | UTC/GMT+1: 21:00
Spain (Madrid) | UTC/GMT+1: 21:00
Portugal and England (Lisbon/London) | UTC/GMT+0: 20:00
Rio de Janeiro (Brazil) | UTC/GMT-3: 17:00
New York (United States) | UTC/GMT-4: 16:00
Los Angeles (United States) | UTC/GMT-7: 13:00
Sources: ronaldo7.net / premierleague.com / espn.com / cbssports.com