29.10.2021 » How Ronaldo's signing impacted Man United and the Premier League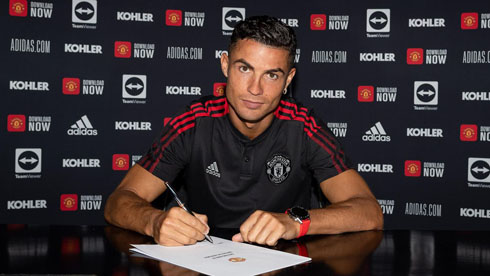 It's unusual to see a single player changing the financial landscape of an entire organization like Cristiano Ronaldo does. When the Portuguese superstar signed for United earlier this year, both Manchester United and the Premier League itself knew wat was coming...
Parallels can be drawn between digital asset trading and the world of sports, particularly sport betting. This analogy can be exemplified by hype and big-name signings, the biggest of which in recent times being Cristiano Ronaldo's return to Manchester United. After leaving the Red Devils in the 2007/08 season, Ronaldo has gone on to earn many international awards, including becoming a 5-time UEFA Champions League and Ballon d'Or winner. His return to Manchester United in the most recent transfer window this season has cemented his status as a club legend. But how is this relevant to trading?
Cristiano Ronaldo - His two debuts in the Premier League:
---

The Economics of Ronaldo's Return
The return of Ronaldo has proven favorable economically speaking, as evident by spiking revenue for United, including from shirt sales which came in at £187 million ($259 million), leading to many retailers selling out at the time of his arrival at Old Trafford.
Analysts expect Ronaldo's return to United will also benefit the entire English Premier League, both in terms of publicity and in capital inflows. This is because football is big business, and recent times have seen the proliferation of the sporting sub-economy. More so, sports betting where retail speculators can profit from all manner of associated bets, and not just on results.
Every area connected with the Premier League is currently benefiting from the return of Ronaldo. Fans are more willing to watch games and are more confident to place bets. In short, this event has boosted all areas related to football, especially for betting firms.
When using bookmakers, many accept that the odds are stacked against users and the outcomes are purely by chance. The same could be said about investment opportunities in general. However, as you'll see, this is not the case when it comes to trading with TurboXBT.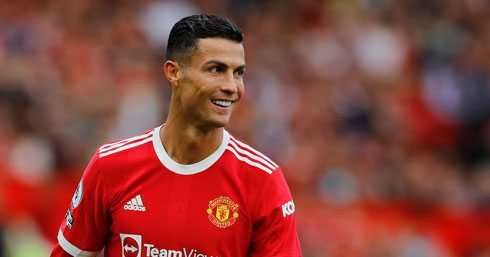 ---

Banking on TurboXBT: The Short Term Trading Platform
Trading is gaining traction as a legitimate way to earn a living. Giving up the day job and achieving a consistent and liveable income won't come overnight. But one thing you can rely on is TurboXBT as your choice for short-term synthetic asset trading.
With TurboXBT, anyone can earn instant profits of up to 90% per trade. And while trading and sports betting often get lumped together, in truth, earning on TurboXBT relies on acquiring fundamental and technical knowledge, which shifts outcomes more in favor of the "bettor."
A total of 17 digital assets are supported, including digital currencies, foreign exchange, commodities, and indices. In turn, these assets are spread across 38 trading pairs, including BTC/USD, CRUDE/USD, and JPY/USD, to name a few, meaning a wide variety of preferences is catered for. Each pair yields its own unique payout rate, as shown on the info display box when opening a trade.
Unlike some sports betting platforms, TurboXBT was deliberately designed with simplicity in mind. The intuitive interface allows for easy navigation and quick access to the various features on offer. What's more, the registration process is just as effortless. It takes less than 3 minutes for new sign-ups to place their first trades.
TurboXBT users can go either long or short, and by making the most of the features, including advanced charting functionality, earning a living from trading is easier than you think.
Trading still carries risks, but TurboXBT is designed to mitigate risk, moving the odds in favor of the user. For example, bank-grade IT infrastructure and security protocols mean system uptime is rated at 99.99%, enabling traders to stay in the game regardless of whatever is happening in the markets. TurboXBT also provides educational content to teach technical analysis.
Betting platforms often attract users with offers of one-off bonuses, which tend to come with limiting terms and conditions. TurboXBT is different; we focus on sustainable trading and offer long-term permanent benefits like commission-free rates and a Demo Account to practice trading strategies before committing funds.
In summary, sports bettors would do better to make the switch to TurboXBT, where the odds are stacked in the user's favor, and opportunities to earn are available 24 hours a day, 7 days a week.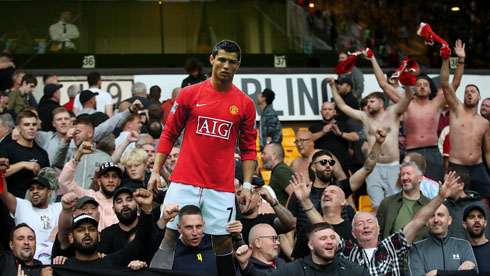 ---
Cristiano Ronaldo next game for Manchester United is on October 30, against Tottenham. You can watch Tottenham vs Manchester United, Elche vs Real Madrid, Rayo Vallecano vs Barcelona, Manchester City vs Crystal Palace, Leicester City vs Arsenal, and PSG vs Lille, all matches provided from our football live game pages.
Manchester United next game:
Tottenham vs Manchester United kick-off time (30-10-2021):
Beijing (China) | UTC/GMT+8: 00:30
Jakarta (Indonesia) | UTC/GMT+7: 23:30
India (New Delhi) | UTC/GMT+5.30: 22:00
Italy (Turin) | UTC/GMT+2: 18:30
Spain (Madrid) | UTC/GMT+2: 18:30
Portugal and England (Lisbon/London) | UTC/GMT+1: 17:30
Rio de Janeiro (Brazil) | UTC/GMT-3: 14:30
New York (United States) | UTC/GMT-4: 13:30
Los Angeles (United States) | UTC/GMT-7: 10:30
Sources: ronaldo7.net / manutd.com / bloomberg.com