20.10.2021 » Tips for betting on Cristiano Ronaldo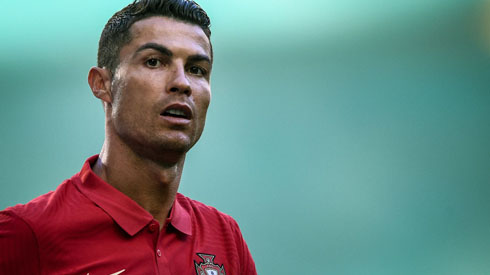 Most of us have already experienced the thrill of winning a bet and the agony of losing our money in a sports event. Even when we bet on a player like Ronaldo, there are lot of risks involved and it's important to be aware of several critical aspects.
Portuguese superstar, Cristiano Ronaldo, is one of the best footballers in the world. So betting on him should be a sure thing, right? Well, football isn't as simple as that and there are multiple factors we should take into account before placing a bet. Some people prioritize the importance of history and stats, while others prefer to pay more attention to team news, injuries and recent form. In any case, it's always a difficult process and it's crucial to know what we are dealing with. While it may seem easy to make a lot of money by placing only a few bets, it's also easy to lose it all in a single bet! Here are eight tips for betting on Cristiano Ronaldo.
Cristiano Ronaldo - Rare freestyle skills:
---

Monitor Cristiano Ronaldo's latest trends
Cristiano Ronaldo has had plenty of goals in his career. His style of play is to exploit all the chances he gets within the match. He's an incredibly hard worker, and he the way he thinks is the key to his success (he probably got this mindset from his coach at Manchester United). You should stay on top of his goal record, assist record and minutes played before betting on him.
---

Become obsessed with stats
Cristiano Ronaldo is the type of player who can shoot and score whenever he wants (and it usually works out for him). So, if you're looking to get into something along the lines of very high-return bets, this is your guy. Stats to look at:
• Shots taken per game
• Goals per game
• Assists per game
• Shots on goal per game
• Conversion rate
---

Expect the unexpected from
Cristiano Ronaldo
Cristiano Ronaldo's stats, although high, can be misleading. He doesn't always go into every match with the intention of scoring goal after goal. Sometimes he prefers to play the game, and help his team winning. The stats listed above can be misleading in terms of betting on him because they don't necessarily reflect all the plays he's involved in. When you place a bet, whether it's on a football match or Onlinecasinos.co.uk, you can't guarantee success.
---

Assess the opposing team's defenders
Cristiano Ronaldo is very talented, but his talent will be wasted on some days if the opposing team's defenders are good enough (and he isn't lucky that day). You should always check the defenders of the opposing team before making your bets.
---

Pre-season betting can offer great odds
Pre-season is when teams are still getting into shape. The team's dynamics haven't solidified (at least not always), and players might end up building chemistry with different teammates than they normally would be playing with. So, pre-season betting can really pay if you research the right way, and pick the best player in every match.
---

Focus on set-pieces and penalties
Cristiano Ronaldo is a beast when it comes to set-pieces. He has improved his perfect free-kick technique and can score from a penalty even if he isn't feeling in the mood. Set-pieces and penalties are easier bets because there's less randomness involved.
---

Avoid betting on transfers
There have been times when a team has hired a player mid-season, and that player was handed the #7 jersey. In those cases, Cristiano Ronaldo has taken over as the star of the team. He has done this for Manchester United as well (after transferring to Real Madrid). So, you should avoid betting on Cristiano Ronaldo's transfers.
---

Avoid betting on inconsistency
There are times when Cristiano Ronaldo doesn't score at all and his team loses because of it. So this shouldn't be your go-to bet if you want high odds. But more often than not, he gets the job done. If you get into this mindset, you can find great deals in your online betting.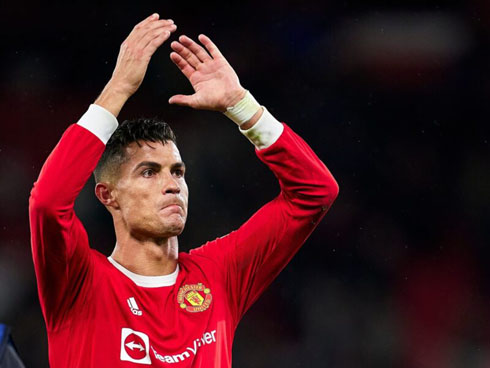 ---
Cristiano Ronaldo next game for Manchester United is on October 20, against Atalanta. You can watch Man United vs Atalanta, Shakhtar vs Real Madrid, Atletico Madrid vs Liverpool, Club Brugge vs Manchester City, PSG vs RB Leipzig, and Ajax vs Borussia Dortmund, all matches provided from our footy live game pages.
Manchester United next game:
Manchester United vs Atalanta kick-off time (20-10-2021):
Beijing (China) | UTC/GMT+8: 03:00
Jakarta (Indonesia) | UTC/GMT+7: 02:00
India (New Delhi) | UTC/GMT+5.30: 00:30
Italy (Turin) | UTC/GMT+2: 21:00
Spain (Madrid) | UTC/GMT+2: 21:00
Portugal and England (Lisbon/London) | UTC/GMT+1: 20:00
Rio de Janeiro (Brazil) | UTC/GMT-3: 16:00
New York (United States) | UTC/GMT-4: 15:00
Los Angeles (United States) | UTC/GMT-7: 12:00
Sources: ronaldo7.net / cristianoronaldo.com / skysports.com / manutd.com