18.10.2021 » Will Cristiano Ronaldo ever play for Sporting again?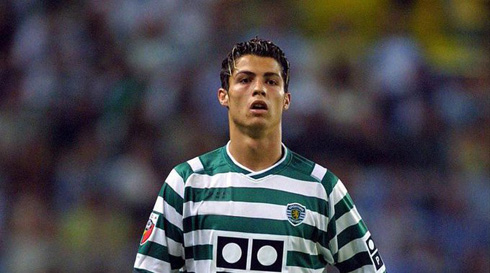 On the day Cristiano Ronaldo left Sporting CP to sign for Manchester United, very few of his fans would imagine that the wonder kind at the time would be planning to return home almost 20 years after. That's a strong possibility for either 2023 or 2024, right after Ronaldo completes his second spell with Manchester United...
The Portuguese football superstar Cristiano Ronaldo, signed again for Manchester United in August 2021, after twelve years playing in other countries for different clubs. During his extremely fruitful career, Cristiano Ronaldo scored over eight hundred goals and has made over one thousand of professional appearances. The thirty-six-year-old footballer is often regarded as the most successful professional footballer and the statistics back this up. Some of his fans also believe that Cristiano can definitely reach one thousand goals before he retires. Cristiano Ronaldo was born in Madeira, Portugal, to parents José Dinis Aveiro and Maria Dolores dos Santos. He has three older siblings. He was born and raised in a working-class family, signing for Manchester United at the age of 18, which was a huge deal for any player of his age.
Cristiano Ronaldo - Alone:
---

Cristiano Ronaldo's early career
Back in 2003, when Cristiano Ronaldo was only eighteen years old, one of the most successful English Premier League clubs, Manchester United, paid over US$14 million to sign him. Needless to say, for such a young player, this was a record fee by all accounts.
During the 2002/2003 season, Cristiano played for Sporting CP, a club based in Lisbon. He was signed by the club by László Bölöni, the team's manager who was rather impressed by his dribbling skills.
In September 2002, Cristiano Ronaldo debuted with Sporting in the Primeira Liga. In October from that same year, he scored his first goals for Sporting in a match against Moreirense.
It was not long before major European clubs became interested in signing the young Ronaldo, including Arsenal, Barcelona, and Liverpool. Manchester United, coached by Sir Alex Ferguson, was also interested in signing Ronaldo.
In August of 2003, Manchester United was defeated by Sporting by 3–1 in a pre-season friendly and after the match, Manchester United agreed to sign Ronaldo for £12.24 million (US$14 million). Almost twenty years after his departure, Cristiano Ronaldo may return to the club where everything started...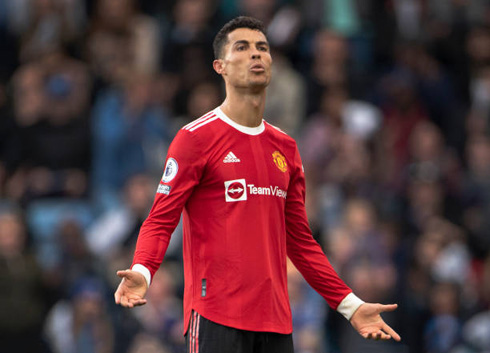 ---

Sporting wants Ronaldo to return
Back on the 27th of August this year, Manchester United revealed that Cristiano Ronaldo was going to return to the club following twelve years, after it had reached an agreement with his previous club, Juventus.
It was also revealed Cristiano Ronaldo signed a two-year contract so he will stay in the club at least until August 2023. On the 11th of September, the Portuguese superstar played his very first match for Manchester United in twelve years.
As expected with Manchester United matches, as well as other matches of the English Premier League, they are followed by all major sports betting sites with some of these even sharing football tips for tomorrow and different winning strategies.
Following Ronaldo's return to Manchester United, many fans started to believe Ronaldo would finish his career in Sporting, the club where everything started.
According to some sources, Ronaldo will be spending the last two years of his professional football career in Sporting and his home country Portugal.
Recently, Ronaldo's mother, Maria Dolores dos Santos, revealed on social media that her biggest desire is to see her son playing for Sporting again.
Before Manchester United signed Ronaldo in late August, there were speculations that he would return to Portugal. Commenting on this, his mother stated that she is extremely happy that he decided to return to United.
While we cannot know for sure whether Ronaldo will return to Sporting, this is a strong possibility if he decides not to extend his contract with Manchester United in 2023...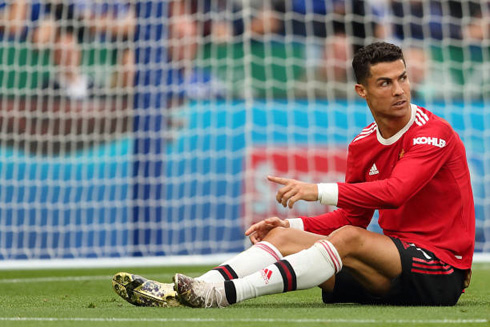 ---
Cristiano Ronaldo next game for Manchester United is on October 20, against Atalanta. You can watch Manchester United vs Atalanta, Shakhtar vs Real Madrid, Atletico Madrid vs Liverpool, Club Brugge vs Manchester City, Arsenal vs Crystal Palace, and Ajax vs Borussia Dortmund, all matches provided from our soccer live sports game pages.
Manchester United next game:
Manchester United vs Atalanta kick-off time (20-10-2021):
Beijing (China) | UTC/GMT+8: 03:00
Jakarta (Indonesia) | UTC/GMT+7: 02:00
India (New Delhi) | UTC/GMT+5.30: 00:30
Italy (Turin) | UTC/GMT+2: 21:00
Spain (Madrid) | UTC/GMT+2: 21:00
Portugal and England (Lisbon/London) | UTC/GMT+1: 20:00
Rio de Janeiro (Brazil) | UTC/GMT-3: 16:00
New York (United States) | UTC/GMT-4: 15:00
Los Angeles (United States) | UTC/GMT-7: 12:00
Sources: ronaldo7.net / theathletic.com / espn.com