12.10.2021 » Will Ronaldo be remembered as the greatest of all time?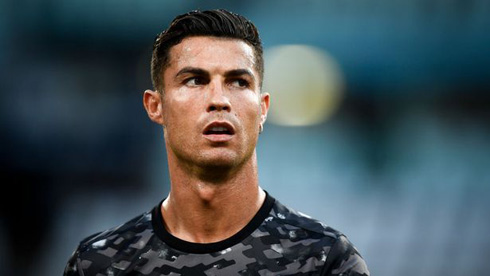 There's no doubt that everyone from the current generation will forever remember Cristiano Ronaldo's name. However and judging by everything he has achieved on the pitch, the Portuguese star has already earned the right to enter discussions for becoming one of the greatest of all time...
Cristiano Ronaldo's footballing career is exceptionally hard to describe with the written word. He has managed to record some of the most impressive statistics in football history while playing across some of Europe's top leagues. He has created a legacy that few will ever date to challenge. But will Ronaldo go down in history to be the greatest of all time? To answer this question, we need to assess the characteristics of a player that fits this category. While Ronaldo has stiff competition from the likes of Messi, it would be ill-advised to begin an argument without establishing some "Greatest of All Time" (GOAT) indicators. GOAT characteristics have more to do than just goals (that being said, goals are certainly a characteristic we cannot ignore) and on field performances, but rather include the influence and legacy left behind. So we have established some indicators, that will be discussed below.
Cristiano Ronaldo - Manchester United:
---

Football Indicators
First and foremost, this is a conversation about whether Ronaldo is the GOAT of football, not any other sport. To be entered into this conversation, Ronaldo has had to produce a career that will be remembered forever, and that he has certainly done.
As a general measure of performance, Ronaldo has scored a grand total of 785 goals from 1075 games. His current tally bests that of rival Messi, ensuring he keeps elite company when it comes to others who have been able to score more than 700 goals in their career. The likes of Josef Bican, Romario, Pelé, Ferenc Puskas, and Gerd Muller are others to have achieved this.
When it comes to trophies won, Ronaldo has won more silverware as a player than some clubs have won in their history. Winning a grand total of 33 trophies, the Portuguese talisman has a trophy tally of 33 at the domestic level. On top of that, he has won numerous personal trophies, including 5 Ballon d'Ors, a heaps of player of the season trophies, and plenty more.
It is clear that Ronaldo certainly has the footballing statistics to argue for GOAT status.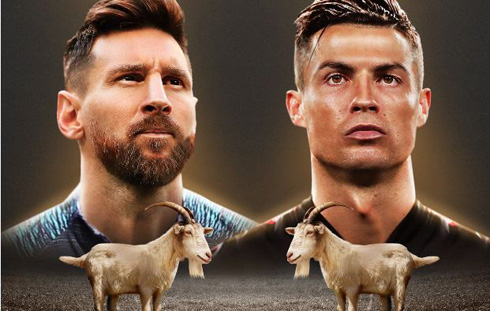 ---

Influence indicators
When it comes to influence, not too many can doubt the impact that Cristiano Ronaldo has had on the game. From his icon "Siuuu" celebration, to selling out shirts with his name and number on the back, Ronaldo is one of the most influential sportsmen in history.
With regard to shirt sales, United managed to acquire £187 million in shirt sales when he moved back to the club, while PSG's revenue for shirt sales after they acquired Messi was at around £ 103.8 million.
If we were to take a look at social media followers, Ronaldo is the most followed person on Instagram, showing further the kind of influence he has over fans. At the 2020 Euros, Ronaldo discarded a bottle of Coca Cola, and opted for water in an interview. It was reported that Coca Cola went on to lose 4 Billion in sales.
What's more, is that Ronaldo has even managed to influence betting providers from around the world, The teams that he has moved to, and played for have been consistently been given shorter odds everywhere; from online bookmakers in South Africa, to brick and mortar betting shops in Italy.
These are the signs of a truly influential figure.
It is clear to see that Ronaldo ticks a number of boxes when it comes to answering the call of greatest of all time. Not only do his footballing statistics speak volumes, but he has become one of the most influential figures in the world, firmly solidifying his place as world football's GOAT.
---
Cristiano Ronaldo next game for Portugal is on October 12, against Luxembourg. You can watch Portugal vs Luxembourg, Brazil vs Uruguay, Argentina vs Peru, England vs Hungary, Denmark vs Austria, and PSG vs Angers, all matches provided from our live soccer game pages.
Portugal next game:
Portugal vs Luxembourg kick-off time (12-10-2021):
Beijing (China) | UTC/GMT+8: 02:45
Jakarta (Indonesia) | UTC/GMT+7: 01:45
India (New Delhi) | UTC/GMT+5.30: 00:15
Italy (Turin) | UTC/GMT+2: 20:45
Spain (Madrid) | UTC/GMT+2: 20:45
Portugal and England (Lisbon/London) | UTC/GMT+1: 19:45
Rio de Janeiro (Brazil) | UTC/GMT-3: 15:45
New York (United States) | UTC/GMT-4: 14:45
Los Angeles (United States) | UTC/GMT-7: 11:45
Sources: ronaldo7.net / sky.com / independent.com