04.10.2021 » Cristiano Ronaldo and his fan base in Sweden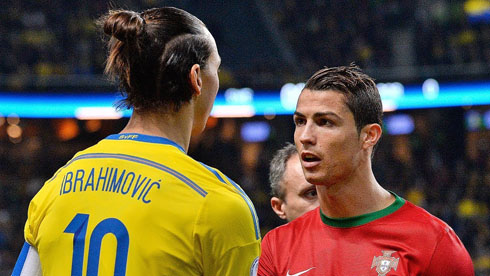 Cristiano Ronaldo has earned the admiration and respect from fans from all around the world and obviously, Sweden is no exception. The Portuguese striker has left his mark in Scandinavia over the years and his Swedish fans just love to play Ronaldo-themed games.
When it comes to gaming, Sweden is definitely a force to be reckoned with. The Scandinavian country is home to many sports lovers. Swedish residents also indulge into online gaming. Many of these games are based on various sports such as soccer, cricket, rugby, and boxing. However, fans of Cristiano Ronaldo always expect something more from the gaming industry. Football is a sport that stays in trend forever. Many sports enthusiasts constantly look for games based on different sports, including football. Swedish football enthusiasts want some exciting Ronaldo-themed games for having fun and be entertained. It is their way of showing the bond they share with the five-time Ballon d'Or winner. Some countries have already launched several mobile games that feature the greatest footballer of all time, Cristiano Ronaldo. In some ways, these games help users to learn and practice football skills just by watching the images of their favorite footballer player. These games have both fun and educational aspects. Swedish residents are demanding such games so that they can also enjoy playing Ronaldo-themed games.
Cristiano Ronaldo - Destroying Sweden hopes:
---

Why is Ronaldo so popular in Sweden?
Cristiano Ronaldo has redefined the features a great player has and what a great player does. Mainly recognized for his footballing activities, Ronaldo has increased the people's craze for football. His hat-tricks, records, and non-stop goals are among the many reasons why Ronaldo is so famous in Sweden. He has gained incredible achievements with his hard work, and people admire him for that.
Nobody knew about him when he first started as a footballer. Now, he has earned with so many awards and he is considered one of the greatest footballers of all time. When he signed for Real Madrid, he was the most expensive footballer at that time. Cristiano Ronaldo has broken multiple world records, which eventually made him even more popular not only in Sweden, but also worldwide.
Football is one of the most popular sports in European countries, including Sweden. Cristiano Ronaldo has armies of fans in Sweden that live football as their own religion and look at Ronaldo as the greatest of all time.
---

Ronaldo is the greatest footballer of all time
The internet penetration and availability of smartphones have enabled players to get regular updates of their favorite leagues. Currently, the popularity of football has reached unimaginable heights. Many gaming companies have started to develop football-themed games that football enthusiasts love playing. Thanks to technological advancements that have provided audiences with many ways to support their favorite players or team. One of the most popular footballers at this moment, Cristiano Ronaldo, has done so many humanitarian works that clearly show why everyone likes him.
Ronaldo is a well-known athlete in European countries, where residents love to watch his football skills. The introduction of social media platforms has also increased the popularity of football and football players all over the world. Today, a lot of celebrities can use their social media channels to communicate with their fans and promote their sports. The Portuguese player Cristiano Ronaldo has around 349 million followers on Instagram alone. Also, the fans of Ronaldo are always excited to let him know how much they like him. For example, his Instagram posts always get millions of likes and comments from his fan base.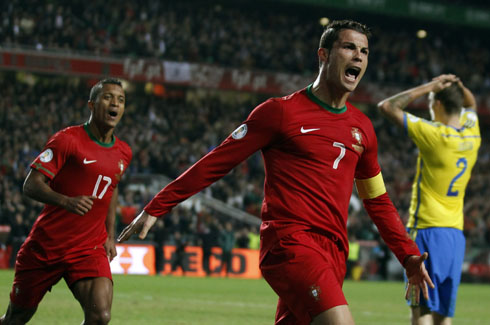 ---

Cristiano Ronaldo is Back to the Premier League
The favorite player of the majority of football lovers has finally returned back to the English Premier League. It has been 12 years since fans last saw him playing with Manchester United and the news their favorite player was about to rejoin the league couldn't have come in a better time.
After all, he won the English Premier League three times with Manchester United. This English Premier League club has signed a deal with the Italian Juventus for bringing Cristiano Ronaldo back to Manchester United.
Cristiano Ronaldo is not only the greatest footballer, but also a great human being. His kindness is one of the reasons why fans consider him a born winner. Cristiano Ronaldo was the best player in the Ballon d'Or at Old Trafford, where he spent six years (2003 to 2009). Then he moved to Real Madrid by sealing a then-record of 80 million pounds. Manchester United claimed their last Champions League with the help of Cristiano Ronaldo in the 2007-2008 season.
---

Football fans and Ronaldo in Sweden
Swedish residents are passionate about football and around one third of the population actively indulge in this popular sport. Every fan has his own way of supporting his favorite player or club. Some Swedish fans donate money to club associations while simply cheer for the players during the game.
Each football enthusiast in Sweden wants to become the best fan in the country. Whether Ronaldo has won the game or not, the true Swedish fans always cheer for him as he is already a born winner for them. This gesture by fans from Sweden and also from other parts of the world pushes him to perform better. Since the beginning of his career, Ronaldo has always improved himself as a footballer.
Home to another popular international footballer, Zlatan Ibrahimovic, players from this country enjoy watching football. Many Swedish players love watching some major international leagues, such as the English Premier League. With the majority of iGaming options available in the country, it is important to know how to choose the best international sportsbook. Swedish Players who have just started out can find insightful information on nyacasinonutanlicens.com and choose the best gambling site for betting on football.
Who would have thought that a skinny young boy would become a superstar athlete today? His journey from a small island to becoming the topmost footballer of his time was filled with rigorous challenges. However, Ronaldo kept his promise and lifted his family from where he was born. Cristiano Ronaldo has defeated many odds and is a true inspiration for many of us. Whether you love football or not, you can learn many lessons from the greatest footballer of all time.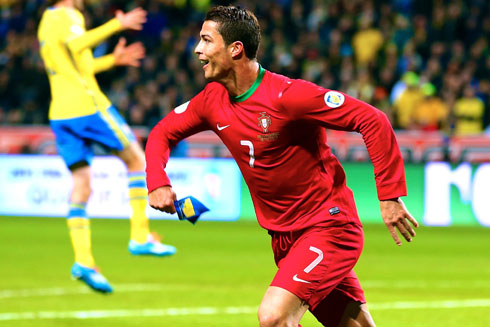 ---
Cristiano Ronaldo next game for Portugal is on October 9, against Qatar. You can watch Portugal vs Qatar, Paraguay vs Argentina, Italy vs Spain, Belgium vs France, Venezuela vs Brazil, and Germany vs Romania, all matches provided from our live football game pages.
Portugal next game:
Portugal vs Qatar kick-off time (09-10-2021):
Beijing (China) | UTC/GMT+8: 03:15
Jakarta (Indonesia) | UTC/GMT+7: 02:15
India (New Delhi) | UTC/GMT+5.30: 00:45
Italy (Turin) | UTC/GMT+2: 21:15
Spain (Madrid) | UTC/GMT+2: 21:15
Portugal and England (Lisbon/London) | UTC/GMT+1: 20:15
Rio de Janeiro (Brazil) | UTC/GMT-3: 16:15
New York (United States) | UTC/GMT-4: 15:15
Los Angeles (United States) | UTC/GMT-7: 12:15
Sources: ronaldo7.net / bbc.com / foxsports.com.au