22.09.2021 » What are Ronaldo's sponsorship deals?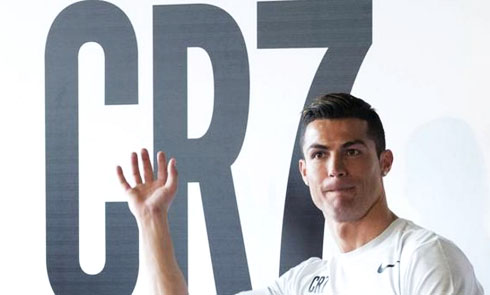 Soon after Ronaldo got transferred to Manchester United in the summer of 2003, he also began attracting attention from multiple big brands and companies in order to strike sponsorship and endorsement deals. Since then, numbers just seem to have gotten bigger...
Cristiano Ronaldo is a true marketing dream and he is one of the best-known faces in the whole world. He is captain of the Portuguese National Team, he has played for Sporting CP, Manchester United, Real Madrid and Juventus, but he is now on his second spell in England, playing again for the Red Devils. Throughout his career, Cristiano Ronaldo has collected hundreds of goals, hat-tricks, trophies, and broken records for both club and country. For those who have had the chance to follow the Portuguese star's career from the very beginning, it's been a long journey that will certainly mark their lives forever.
Cristiano Ronaldo - Businesses:
---

Brands are lining up waiting for a chance to work with Ronaldo!
Brands flock to work with Ronaldo, as he has a massive online media presence, including on Instagram where he has over 344 million followers, making him one of the leading players across the platform. Businesses know that working with Ronaldo will increase sales for their brand and that's why Ronaldo can demand such large fees to work with them. Ronaldo is reported to have a net worth of over 400 million, but this could be more especially following his recent move back to the Premier League with Manchester United. Ronaldo will earn a reported £480,000 per week at Old Trafford, which may already sound impressive, but is actually a pay cut from his reported 26 million a year salary at Juventus.
The Portuguese superstar's earnings mean his is listed alongside the higher paid sports stars in the world alongside the likes of Conor McGregor, Lionel Messi and LeBron James.
Ronaldo has a long-standing deal with Nike, this is said to be a lifetime agreement similar to what Nike handed out to NBA champion LeBron James. The Los Angeles Lakers icon has a deal in place worth an incredible $1 billion in total it is claimed, although a breakdown of this year-by-year is kept private. The Nike deal for Ronaldo was extended at the same time of his final contract with Real Madrid, just before he moved to Juventus in 2018.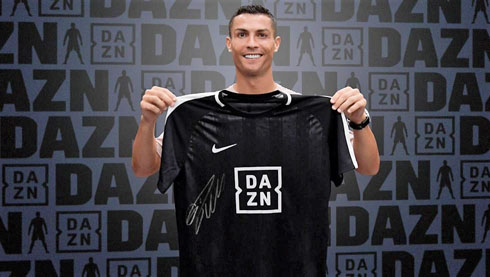 ---

Sponsorhips and endorsements are Ronaldo's main source of income...
Companies love working with a superstar like Ronaldo, although they may pay him a huge amount of money, this is seen as great value because of the brand awareness he can produce via social media platforms and adverts for the company. It's no surprise that Ronaldo can demand such high fees given his huge following, its reported that following his move to United, Ronaldo smashed the sale of shirts and caused a true media frenzy. Manchester United broke daily shirt sales in just four hours following his return, highlighting the effect he can have.
It is also worth noting the valuable charity worked carried out by the Manchester United man. In recent years he was worked with organizations like UNICEF, Save the Children, World Vision and Red Cross.
Ronaldo is an icon, the CR7 brand is known worldwide, he drives huge numbers across social media and increases sales. Beyond football the name Ronaldo and his image will be seen for years to come. It is reported that over 40% of his income is via endorsements with companies like Tag Heuer, Clear Haircare and PokerStars.
Ronaldo became a member of Team PokerStars in 2015 acting as a brand ambassador, helping to promote the brand and introduce new players to one of the world's oldest card games. So, if you fancy following in Ronnie's footsteps and giving poker a shot for yourself, you can play these Platin Casino online games.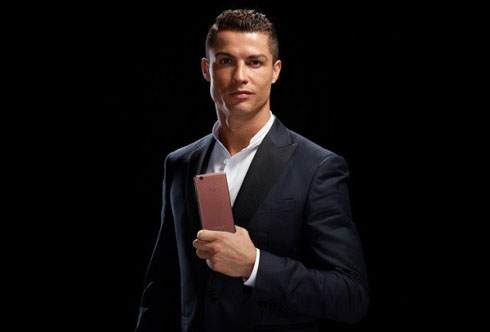 ---
Cristiano Ronaldo next game for Manchester United is on September 22, against West Ham United. You can watch Manchester United vs West Ham, Real Madrid vs Mallorca, Metz vs PSG, Manchester City vs Wycombe, Norwich City vs Liverpool, and Fiorentina vs Inter Milan, all matches provided from our live football streaming game pages.
Man United next game:
Manchester United vs West Ham kick-off time (22-09-2021):
Beijing (China) | UTC/GMT+8: 02:45
Jakarta (Indonesia) | UTC/GMT+7: 01:45
India (New Delhi) | UTC/GMT+5.30: 00:15
Italy (Turin) | UTC/GMT+2: 20:45
Spain (Madrid) | UTC/GMT+2: 20:45
Portugal and England (Lisbon/London) | UTC/GMT+1: 19:45
Rio de Janeiro (Brazil) | UTC/GMT-3: 15:45
New York (United States) | UTC/GMT-4: 14:45
Los Angeles (United States) | UTC/GMT-7: 11:45
Sources: ronaldo7.net / cnbc.com / reuters.com