21.09.2021 » Some facts and curiosities about Cristiano Ronaldo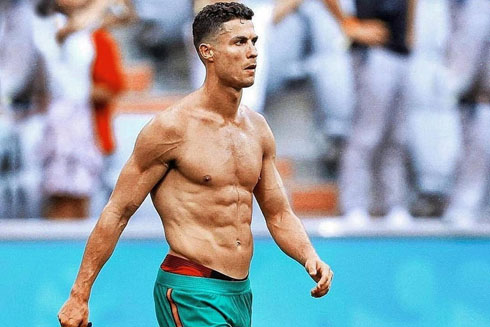 Every sports athlete goes through a long journey in order to get where they are today. It was no different with Cristiano Ronaldo, who had a life full of events and never gave up on his dreams. From his humble beginnings until he became the iconic player we all know today, a lot has happened in the life of this boy from Madeira...
Every sport has its legends, those special individuals who, despite all odds, triumph over adversity, criticism, and all sort of negative aspects you can think of. Cristiano Ronaldo is, without any doubt, one of this generation's most talented athletes. When you see Ronaldo play, you know you're in for a treat and that you'll be entertained. The Portuguese superstar has built a legion of fans around the world and there's no other athlete out there who can claim to be more popular than him. On Instagram alone, Ronaldo already has more than 346 million followers. Below we'll be writing about a few facts and curiosities about the this true football genius. Nevertheless, if you still want to know more about it, click here.
Cristiano Ronaldo - Skills and goals:
---

Ronaldo's full name
Cristiano Ronaldo is simply how he's better known to the public, especially among football enthusiasts. However, his full name is actually Cristiano Ronaldo dos Santos Aveiro.
---

Birthdate and family history
Portuguese footballer Cristiano Ronaldo was born on February 5, 1985. There were four children in the family, and he was the fourth. José is the footballer's father, worked as a gardener and faced a drinking problem in his adult life. Maria, his mother, was a chef and a cleaner who worked till late night to support her children and family.
---

A healthy body and a generous heart
Today's football is mostly defined by stars who seem to be more focused on having tattoos on their bodies and grow their social media fan base. Cristiano Ronaldo has no tattoos on his body and has no plans to get any in the future. Ronaldo also donates blood regularly, which might explain why he doesn't have any tattoos, as the Red Cross recommends waiting at least four months after obtaining a tattoo before donating blood. In addition, CR7 has given his bone marrow to help Carlos Martins' son several years ago.
---

Working hard
Besides being an excellent player, Cristiano Ronaldo has a splendid physique that has garnered acclaim from both fans and critics on and off the field. Ronaldo credits his physique to a durable training regimen and, of course, the discipline and will to adhere to it. He has assigned himself to unique training programs in each day of the week. Reports circulated a while back that Ronaldo performed 3000 abs in a day, but he ended up categorically denying it, calling it "baseless rumours."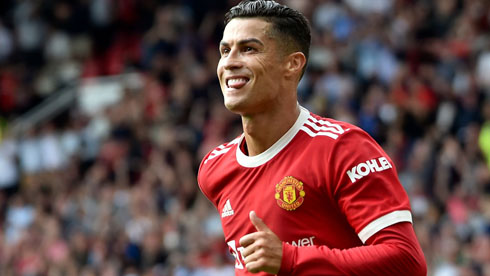 ---

First Ballon d'Or
If you're Ronaldo, scoring goals is almost like a second nature for you. Even though in his first professional years he wasn't scoring as much as he did on a later stage, he still managed to win his first Ballon d'Or in 2008, after helping Manchester United winning the Premier League and the Champions League title.
---

Wages
The fact that he has been the highest-paid football player in the world in multiple occasions over the last decade, is impressive by itself. Cristiano got signed by Manchester United in 2003 for a transfer fee of £ 12 million. A few years later, in 2009, Real Madrid signed him for a world-record transfer fee of 80 million pounds. Nowadays, Cristiano Ronaldo earns nearly 30 million euros net per year, after having signed his new contract with Manchester United.
---

The CR7 Museum
In Funchal, there is a museum dedicated to Ronaldo's life and career, displaying rare pictures of him, trophies, and all type of honors that he has received throughout the years. What better way to get reminded that you're the greatest football player of all time than a museum dedicated to your own achievements?
---

Becoming rich...
In June of 2020, Cristiano Ronaldo became the first-ever footballer to have earned more than 1 billion dollars according to Forbes. Since a very young age, Ronaldo has always shown ambition to invest his money in many different areas and nowadays most his of money comes from businesses conducted off the pitch, rather than his actual club wage.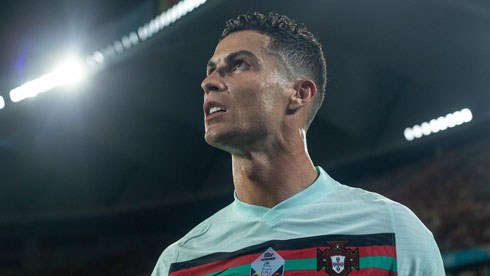 ---
Cristiano Ronaldo next game for Manchester United is on September 22, against West Ham United. You can watch Manchester United vs West Ham, Real Madrid vs Mallorca, Metz vs PSG, Manchester City vs Wycombe, Norwich City vs Liverpool, and Fiorentina vs Inter Milan, all matches provided from our live football streaming game pages.
Man United next game:
Manchester United vs West Ham kick-off time (22-09-2021):
Beijing (China) | UTC/GMT+8: 02:45
Jakarta (Indonesia) | UTC/GMT+7: 01:45
India (New Delhi) | UTC/GMT+5.30: 00:15
Italy (Turin) | UTC/GMT+2: 20:45
Spain (Madrid) | UTC/GMT+2: 20:45
Portugal and England (Lisbon/London) | UTC/GMT+1: 19:45
Rio de Janeiro (Brazil) | UTC/GMT-3: 15:45
New York (United States) | UTC/GMT-4: 14:45
Los Angeles (United States) | UTC/GMT-7: 11:45
Sources: ronaldo7.net / besoccer.com / businessinsider.com / goal.com