17.09.2021 » Ronaldo's love for Manchester United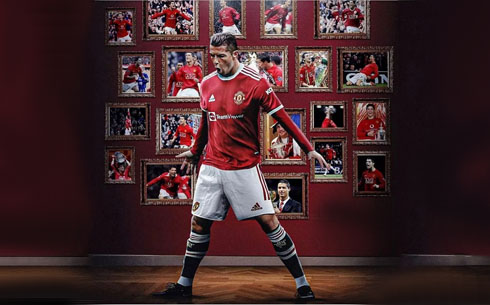 It may not have been the first professional football club that Ronaldo has played for, but no one dares to deny that Cristiano Ronaldo and Manchester United have built a very special and intense connection. The Portuguese will now attempt to cement his legendary status at the club that saw him growing...

The world of sports is never short of intriguing events and one such event is the sports icon returning to the teams that made them famous. Cristiano Ronaldo is undisputedly one of the best players to ever grace the football fraternity. The Portuguese football maestro started his professional career as a footballer in Portugal, before moving to England, Spain, and then Italy. Recent events in the transfer window have seen the star move back to Manchester United from Juventus Turin, a club he proclaimed made him who he is today. Most of the football fans are yet to understand how it all happened, but all said and done, Cristiano is a Manchester United player again.
Cristiano Ronaldo - Every Manchester United goal so far:
---

The return of a legend...
They say one can never go home again, but Cristiano Ronaldo did that after a stunning move to the club that made him famous. Other players lile Kaká or even NBA player Lebron James have done it before, but Cristiano's (CR7) return to United is the latest. A few days before the signing was announced, United's rivals Manchester City had already initiated talks with Ronaldo's agent in a bid to allow him to return him to the Premier League. The final twist of events that saw Ronaldo move to United is attributed to conversations the player had with some of his former United teammates via Whatsapp, as well as his former manager, Sir Alex Ferguson. The first time he signed for United happened precisely when the team's manager was the great Sir Alex Ferguson, and the second time it was now, under Ole Gunnar. Patrice Evra who shared the dressing room with Cristiano, went to his Instagram page to share screenshots of supposed conversations with Cristiano, where Ronaldo revealed that he would be returning to "our club".
Cristiano came to Manchester United as a young inexperienced winger from the Portuguese club Sporting CP in 2003 and spent six years with the club before moving to La Liga giants Real Madrid. Under Ferguson, Ronaldo gained myriad skills and grew as a footballer to become a lethal winger with amazing finishing skills and opportunity creation. While at United, he helped the team win plenty of trophies, but he also joined and shone for the Portuguese National Team. Throughout his journey, he has won trophies and achieved everything there is to be achieved on the football field. As of now, he is 36 years old and cemented his status as one of the most decorated, talented, and hardworking players of his time. It is now time for Ronaldo to write even more history for himself and the club which he holds so dearly and speaks fondly of.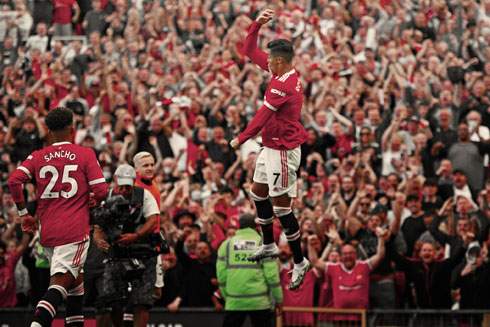 ---

Ronaldo has a special connection with Manchester United
Cristiano openly declared his love for Manchester via a post on Instagram. In shedding more light about his return to Manchester United he said: "Everyone who knows me, knows about my never-ending love for Manchester United. The years I spent in this club were amazing and the path we've made together is written in gold letters in the history of this great institution."
"I can't even start to explain my feelings right now, as I see my return to Old Trafford announced worldwide. It's like a dream come true, after all the times that I went back to play against Man United, and even as an opponent, to have always felt such love and respect from the supporters in the stands. This is 100% the stuff that dreams are made of!"
"My first domestic League, my first Cup, my first call to the Portuguese National Team, my first Champions League, my first Golden Boot, and my first Ballon d'Or, they were all born from this special connection between me and the Red Devils. History has been written in the past and history will be written once again! You have my word!"
"I'm right here! I'm back where I belong! Let's make it happen once again!
"PS - Sir Alex, this one is for you..."
The player made good to his words by scoring a brace against Newcastle on his second debut. The post-match highlights and video clips of his goals are available at sports168.com. Asiasport.com is a hub that provides information about all tournaments for all football fans and helps them re-live special moments in the game.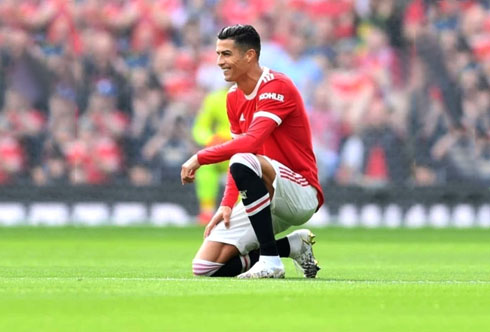 ---
Cristiano Ronaldo next game for Manchester United is on September 19, against West Ham United. You can watch West Ham vs Manchester United, Inter vs Bologna, Liverpool vs Crystal Palace, Manchester City vs Southampton, Newcastle vs Leeds, and Bayern Munich vs Bochum, all matches provided from our football live streaming game pages.
Man United next game:
West Ham vs Manchester United kick-off time (19-09-2021):
Beijing (China) | UTC/GMT+8: 21:00
Jakarta (Indonesia) | UTC/GMT+7: 20:00
India (New Delhi) | UTC/GMT+5.30: 18:30
Italy (Turin) | UTC/GMT+2: 15:00
Spain (Madrid) | UTC/GMT+2: 15:00
Portugal and England (Lisbon/London) | UTC/GMT+1: 14:00
Rio de Janeiro (Brazil) | UTC/GMT-3: 10:00
New York (United States) | UTC/GMT-4: 09:00
Los Angeles (United States) | UTC/GMT-7: 06:00
Sources: ronaldo7.net / goal.com / espn.com