16.09.2021 » Ronaldo is one of the greatest players of all time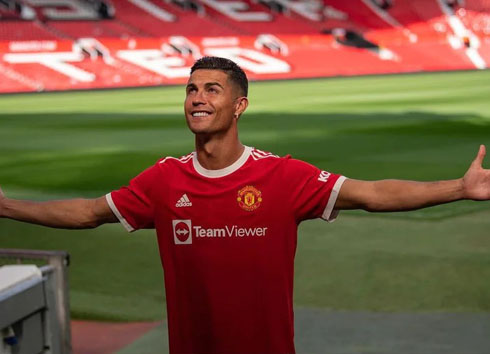 Ronaldo is a legendary football player, who has been making history in this sport throughout the many years he has been active. He has conquered the hearts of millions of fans with his outstanding football talent...

Cristiano Ronaldo chose to return to Man United in what will most likely be his last adventure in professional football before announcing his retirement. With a signing like this, Manchester United reveals their ambition to win not only the Premier League but also the Champions League. The Champions League 2021/22 has started this Tuesday and as we all know, this is the type of competition that creates the most betting fevers, just like the Premier League does. If you're looking to great odds, predictions or betting tips, you can do a simple online search for bookmaker Thien ha bet and following all Ronaldo's footsteps in his upcoming games.
Cristiano Ronaldo - Memorable actions with Manchester United:
---

Ronaldo's biography
If there's one thing that hasn't changed in Ronaldo that's his full name: Cristiano Ronaldo dos Santos Aveiro. He is named after the actor Ronald Reagan, who was also been the President of the United States many years ago. Cristiano was born on February 5, 1985 in Funchal, Portugal. When we talk about Ronaldo, it is impossible not to mention his branded nickname: CR7. This is a nickname that has been with him for many years, mainly because he wore United's iconic number 7 jersey in his first spell at the club.
Every since he was a child, Ronaldo always showed a special talent with the ball close to his feet. From 1992 to 1995, he played in an amateur team called Andorinha. Two years later, Ronaldo would join a bigger club in the island, Nacional.
At the age of 12, Ronaldo signed a contract with Sporting CP and the transfer fee was around 1.500,00 EUR. Before that, he had to go through a rigorous examination for 3 days...
---

Ronaldo's background
Ronaldo was born in Portugal, in a poor but very humble family. His childhood was not as happy as the one many children of his age go through. His parents were ordinary manual workers, as his mother worked as a cook and his father was a seasonal gardener.
Ronaldo's has 3 siblings (2 sisters and 1 brother) and he is the youngest son in the family. At the age of 11, Ronaldo went through a big event in his life, which was his parents' separation. His family also disbanded from this point. After that, Ronaldo's father, due to a heavy alcoholism problem, died at the age of 52 with liver failure. As a teenager, Ronaldo was not loved by his teachers and friends at school either. He had very poor academic performances and often got involved into fights.
---

The journey!
Ronaldo has gone through a long journey of training and fighting to conquer the world. Since the very beginning, his objective has been to become the best player in the world. Let's look back at an exciting journey that Ronaldo has gone through so far...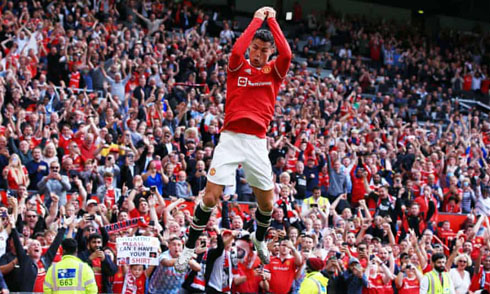 ---

Getting started
Ronaldo started playing football very early, when he was around 8 years old. At that time, he played in a football team in his hometown called Andorinha. A few years later, Ronaldo's reputation resounded throughout Portugal. He was noticed by the owner of the Sporting Lisbon team and became an official member of this team after spending only 3 days training in the club. However, few people know Ronaldo has gone through heart condition to compete. He has spent a period of resilience when he was both healing and practicing...
One of the first persons to discover how incredibly talented Ronaldo was and to actually attempt to sign him from Sporting was Liverpool head coach, Gérard Houllier, when CR7 was only 16 years old. However, the Liverpool directors refused to sign him, as Cristiano was too young and needed a some time to develop his body and skills. Not that long after, Manchester United manager, Sir Alex Ferguson, decided to make a move for Ronaldo during the summer of 2003, right after Sporting had beaten United 3-1 in the opening ceremony of their new stadium Estádio José Alvalade, in Lisbon.
---

Ronaldo and his record with
Man United...
Ronaldo made his debut at Manchester United on August 8, 2003. Although not on the official list at the beginning, Ronaldo came in for Nicky Butt in the 61st minute. He immediately had an impact in the club and would score his first goal for Manchester United in a 4-0 win against Bolton Wanderers.
On 29 October 2005, Ronaldo scored Manchester United's 1000th Premier League goal, in a 1-4 defeat to Middlesbrough. On February 2, 2005, in the match between United and Arsenal at Highbury, Ronaldo scored two goals in five minutes to help Man Utd win the tie by 4-2.
On 5 May 2007, Ronaldo scored a goal in the Premier League title match against his city counterpart Manchester City, which was also his 50th goal at Man United and by doing that, he helped the team to win the Premier League title.
On 19 March 2008, Ronaldo was given the captaincy of Manchester United for the first time in his career, in a 2-0 win over Bolton at home, where he scored both goals. His second goal was also his 33rd goal of the season.
Cristiano Ronaldo's debut with Real Madrid was on July 21, 2009. Although he did not score in this match, Real Madrid managed to win 1-0 against Shamrock Rovers. However, the Merengues fans did not need to wait too long in order to celebrate his first goal. Just a week later, Ronaldo got his first goal for the club and helped Real Madrid grabbing a 4-2 victory over LDU Quito.
On the 7th May of 2011, Real Madrid marched to the Ramón Sánchez Pizjuán Stadium to play Sevilla and Ronaldo scored 4 goals in a 6–2 victory. These four goals (46 goals in the season at that point) also helped him beat his own 42 goals record in a season while playing for Manchester United.
Ronaldo has set many records throughout his football career. He is one of the few players who is regularly honored at world-class awards ceremonies. Awards such as the Golden Ball, the Best Player of the Year or the Top Scorer awards are no stranger to Ronaldo. Ronaldo was also named the top scorer in Real Madrid's history with 451 goals, and at the age of 33, Ronaldo was the oldest player to score a hat-trick at the 2018 FIFA World Cup.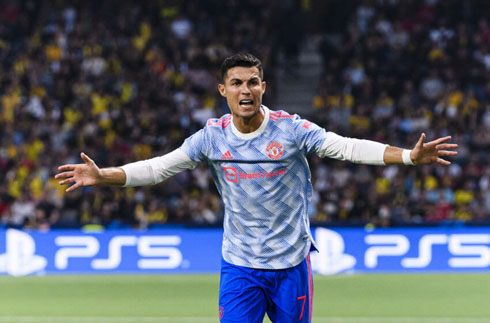 ---
Cristiano Ronaldo next game for Manchester United is on September 19, against West Ham United. You can watch West Ham vs Manchester United, Betis vs Celtic, Rangers vs Lyon, Leicester City vs Napoli, Rennes vs Tottenham, and Eintracht Frankfurt vs Fenerbahce, all matches provided from our soccer stream game pages.
Man United next game:
West Ham vs Manchester United kick-off time (19-09-2021):
Beijing (China) | UTC/GMT+8: 21:00
Jakarta (Indonesia) | UTC/GMT+7: 20:00
India (New Delhi) | UTC/GMT+5.30: 18:30
Italy (Turin) | UTC/GMT+2: 15:00
Spain (Madrid) | UTC/GMT+2: 15:00
Portugal and England (Lisbon/London) | UTC/GMT+1: 14:00
Rio de Janeiro (Brazil) | UTC/GMT-3: 10:00
New York (United States) | UTC/GMT-4: 09:00
Los Angeles (United States) | UTC/GMT-7: 06:00
Sources: ronaldo7.net / bostonglobe.com / biography.com / premierleague.com