14.09.2021 » Will Ronaldo set his sights on Premier League record?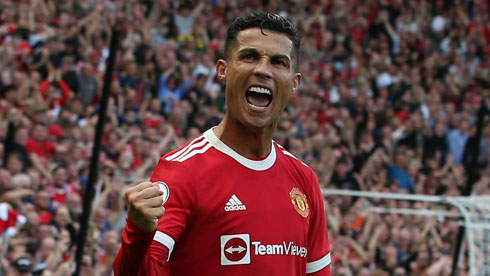 We've been used to see Ronaldo breaking records season after season since the very beginning of his professional football career. Now, at the age of 36, it shouldn't be much different in his homecoming return to Manchester United.

Cristiano Ronaldo made a triumphant return to the Premier League for Manchester United, scoring a brace on his second debut for the club in their 4-1 win over Newcastle United. The Red Devils pulled off a major coup by securing the signature of the Portuguese from Juventus for £13 million, with potential performance bonuses, after he looked poised to join their rivals Manchester City. According to multiple reports, what made Ronaldo change his mind just before sealing the deal with City was a quick chat with Sir Alex Ferguson, who seems to have managed to reach the Portuguese's heart and convinced him to return to Manchester United.
Cristiano Ronaldo - Highlights from his second debut for Man United:
---

The Age factor hasn't affected Ronaldo's performance level yet...
Even at the age of 36, Ronaldo hasn't lost his potency in front of the goal and it raises the question: how long can he continue to perform at a high level? More often than not players decline in the latter stages of their career and play at a lower standard before even becoming a manager, with a prime example being Wayne Rooney at Derby County.
Rooney has taken on a major challenge with the Rams, who have odds of 200/1 to win the title and are generally widely backed in the English Football League Championship odds as the favourites to be relegated from the second tier. Tracking his progress in the dugout in the Championship betting tips will be interesting: can he do the seemingly impossible and save the club from the third tier of English football? It's difficult to comprehend that Rooney is actually younger than Ronaldo, but the two men couldn't be more different in terms of their ability to remain durable and effective on the field.
Ronaldo has lost the express pace that he was renowned for during his spritelier days, but he's stepped up in other areas, developing a deadly level of potency in front of goal. The forward is using his brain and experience in the final third to find that extra yard of space required. Like all good goal poachers, he knows the soft spots in opposing defences and delivers with a clinical edge. Newcastle were the first side to discover that Ronaldo hasn't lost his goalscoring prowess, and they will surely not be the last.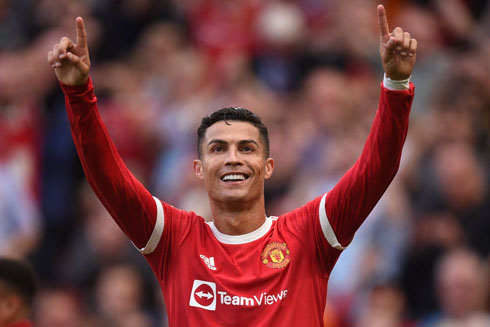 ---

Ronaldo to cause havoc in the Premier League...
The Portuguese star has signed a two-year deal with United, meaning that he will be 38 by the time his contract expires. But, what then? He seemingly has the desire to continue playing, and he could even be spurred on by the fact that Lionel Messi is still excelling as the two men compete to be known as the GOATs of the modern-day. Other greats of the game are still operating at a high level. Zlatan Ibrahimović continues to perform extremely well in Serie A for AC Milan at the age of 39. He shows no sign of slowing down, although injuries may curtail his career before the Swede would like.
The oldest player to play in the Premier League was Teddy Sheringham with West Ham United at the age of 40 years and 272 days. It's certainly plausible that Ronaldo could beat this record, given his fitness regime and dedication to his craft. In addition, Ronaldo doesn't give the impression that he'd seek a coaching role when he hangs up his boots.
Therefore, Ronaldo can set his goals firmly on the pitch and not for a life on the sidelines. He's certainly not alone in his persistence: there are plenty of inspirational stories from other notable athletes such as that of Tom Brady in the NFL and Derek Jeter in the MLB, who continue to dominate into their forties. Given his start to his second Premier League career, Ronaldo may be rejuvenated into following their example, which will only benefit United in the long term.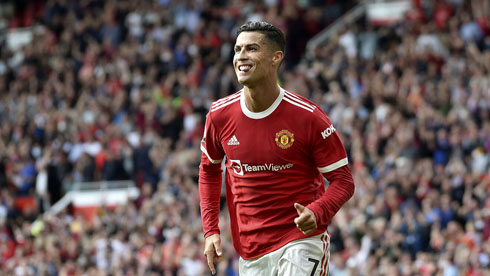 ---
Cristiano Ronaldo next game for Manchester United is on September 14, against Young Boys. You can watch Young Boys vs Manchester United, Inter vs Real Madrid, Barcelona vs Bayern Munich, Chelsea vs Zenit, Club Brugge vs PSG, and Malmo vs Juventus, all matches provided from our soccer stream game pages.
Man United next game:
Young Boys vs Manchester United kick-off time (14-09-2021):
Beijing (China) | UTC/GMT+8: 00:00
Jakarta (Indonesia) | UTC/GMT+7: 23:00
India (New Delhi) | UTC/GMT+5.30: 21:30
Italy (Turin) | UTC/GMT+2: 18:00
Spain (Madrid) | UTC/GMT+2: 18:00
Portugal and England (Lisbon/London) | UTC/GMT+1: 17:00
Rio de Janeiro (Brazil) | UTC/GMT-3: 13:00
New York (United States) | UTC/GMT-4: 12:00
Los Angeles (United States) | UTC/GMT-7: 09:00
Sources: ronaldo7.net / espn.com / bbc.co.uk / planetfootball.com