06.09.2021 » Is Man United candidate to win the league with Ronaldo on board?
The 30th season of the Premier League is underway and with Cristiano Ronaldo's late signing in the last days of the transfer window, fans couldn't be more excited for the upcoming games. Can Manchester United battle for the league title now that they have their talisman player back in their ranks?

The expectation towards Cristiano Ronaldo's second debut is huge and it's perfectly understandable if you're a loyal Premier League fan. The Portuguese superstar had already been voted the Premier League's greatest player ever in a survey conducted in 2015, finishing ahead of other legends like Ryan Giggs or Thierry Henry. This time, however, he won't be joining an already established who knows what it takes to be champions. When he joined United for the first time in the summer of 2003, the Red Devils had just finished clinching the Premier League with Sir Alex Ferguson at the helm and the squad was full of very experienced players. It's 2021 now and the circumstances are quite different to say the least. Manchester United only won the Premier League once in the last 10 years (9 years ago), and the closest they have been to finish 1st in the league since they were champions was last year, when they saw Manchester City wrapping up another league title by holding a 12-point gap at the end of the season. In the meanwhile, Ronaldo's deal to promote Saudi tourism caught the eyes of the Arabic sports betting community and with him joining the biggest league in the world, all eyes will be on him even in regions where he may not have a very large fan base!
Cristiano Ronaldo - Back to where he belongs:
---

Assessing The Premier League title contenders...
Last season, we've seen Manchester City easily grabbing the Premier League title in England, leaving all competition miles away when it comes to points. Man United finished second with 12 points less, while Liverpool finished third with 17 points less than the champions and Chelsea, the reigning European champions, finished fourth place with 19 points less than City.
Pep Guardiola's side has been dominating the league over the last few years and they have managed to clinch the Premier League in 3 occasions in the last 4 seasons. That's quite an achievement if we take into consideration the fact that they have been beating strong contenders like Liverpool, Chelsea, Manchester United and even Tottenham, as they all have similar aspirations to finish on the top spot of the Premier League table.
With the only relevant signing so far being Jack Grealish from Aston Villa and after having loss Sergio Aguero to Barcelona, we can't see how Man City will slow down in their intents to renew the league title. On the other hand, we can imagine Pep boosting his troops' morale even more, as he also tries to lead the club to their first title in the Champions League.
Liverpool are lined up right next to City when we pick our main Premier League title contenders. They won the league two seasons ago after a really long drought (30 years) and under Jurgen Klopp's orders they are definitely a force to be reckoned with...
After Man City and Liverpool, the obvious third contender is Chelsea. The London club got to taste Champions League success for the second time in the history of club just last May and they will definitely be motivated to extend their triumphal run to domestic territory. On top of that, they have signed Romelu Lukaku from Inter and saw Atletico's Saúl Níguez joining the team on loan, so they'll definitely be stronger this season.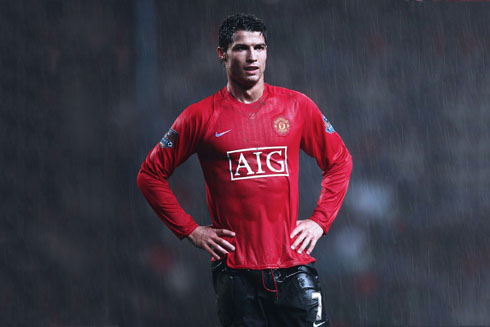 ---

Manchester United:
The strengths and weaknesses
As for Manchester United, we can't really say they had a bad campaign last season. The team has reached the Europa League final and only finished behind Manchester City in the Premier League title race. However, we all know that finishing second means very little to a club with United's history and that's why there was finally a big investment in the team in order to make in stronger and capable of fighting for the title.
In goal, Manchester United will rely on David De Gea. When in form, the Spaniard is one of the best in the world in his position, so hopefully that's what we'll see from him this season.
The defence has also seen some improvements, especially because of Raphael Varane's signing. The 28-year old defender comes from Real Madrid after having won 3 La Liga titles and 4 Champions League trophies and should pair very well with the team's captain, Harry Maguire, in the centre of defence.
One of United's stronger sectors last season, if not the strongest, was their midfield. Paul Pogba, Matic, Fred, McTominay and Bruno Fernandes, should all have an important role throughout the season and if both Pogba and Bruno manage to stay off any serious injuries, this should be a department where United won't run into any issues.
Lastly, we take a look at United's attacking force and that's where we should see the biggest difference when comparing to last season. The Red Devils have finally made their move for Jadon Sancho from Borussia Dortmund and if the 21-year old adapts well to the Premier League, we should be able to see him start in many games during the season. He'll add speed and verticality to a team who already counts with the likes of Rashford, Martial, Lingaard, Greenwood and Cavani. And the cherry on top of the cake will be Cristiano Ronaldo! At the age of 36, the Portuguese superstar seems extremely motivated with his return and already confessed that he'll be willing to help in any way he can. He'll bring a lot of experience and quality to the team, and of course, a lot of more goals delivered by the club's new number 7.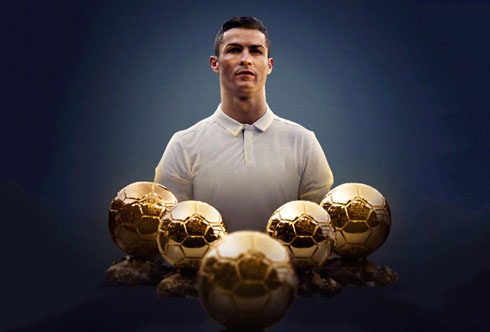 ---
Cristiano Ronaldo next game for Portugal is on September 7, against Azerbaijan. You can watch Azerbaijan vs Portugal, France vs Finland, Kosovo vs Spain, Poland vs England, Italy vs Lithuania, and Netherlands vs Turkey, all matches provided from our live stream game pages.
Portugal next game:
Azerbaijan vs Portugal kick-off time (07-09-2021):
Beijing (China) | UTC/GMT+8: 00:00
Jakarta (Indonesia) | UTC/GMT+7: 23:00
India (New Delhi) | UTC/GMT+5.30: 21:30
Italy (Turin) | UTC/GMT+2: 18:00
Spain (Madrid) | UTC/GMT+2: 18:00
Portugal and England (Lisbon/London) | UTC/GMT+1: 17:00
Rio de Janeiro (Brazil) | UTC/GMT-3: 13:00
New York (United States) | UTC/GMT-4: 12:00
Los Angeles (United States) | UTC/GMT-7: 09:00
Sources: ronaldo7.net / theguardian.com / skysports.com / manutd.com