01.09.2021 » A few curiosities and secrets about Ronaldo!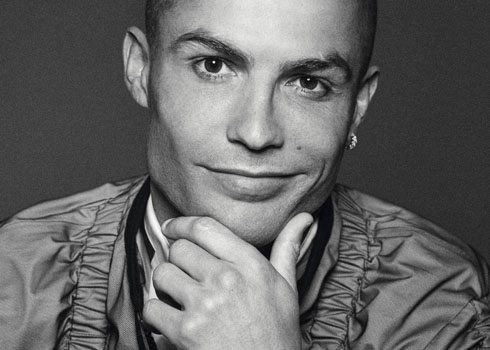 Now that Cristiano Ronaldo has announced his return to Manchester, it's a great time to look back at some interesting facts about his life. At the age of 36, the Portuguese player has had nothing less than an extraordinay life so far...

The city of Manchester is eagerly waiting Cristiano's return! The Portuguese legend has really returned to Man United at the age of 36, after a 12-year journey abroad. The transfer caused a big stir this summer, with a spectacular twist right before the decisive day. Just before the announcement that Man United had closed an agreement with Ronaldo, reports were suggesting that Ronaldo was close to sign with Man City. However, at the last minute, the defending Premier League champions withdrew from the negotiations. In the Premier League this season (2021/22), traders are also pricing in an incremental number of goals, including 24 or more, 26 or more, 28 or more, 30 goals or more and 32 goals or more. Will Ronaldo score in both EPL 2021/22 matches against Man City? Do you want to bet on how many more goals Ronaldo will contribute before announcing his retirement? Try checking out Kubet to see all the possible odds and bets. And for now, before Ronaldo announces his retirement from football, let's review a few little facts about this true globa icon.
Cristiano Ronaldo - Ciao!:
---

Heart surgery at 15 years old
Ronaldo's mother, Dolores Aveiro, stated his son had suffered from fast-hearted syndrome in the past and that he almost gave up on playing football. However, Ronaldo had surgery and surprisingly immediately returned to training. Ronaldo always thinks positively and never lets his morale decline.
---

Nicknamed "Bee" and refusing alcohol and cigarettes
Since his childhood, Ronaldo has been nicknamed "bee" because of the speed he had on the ball and the fact that no one could even get close to him when he started running. Ronaldo's father passed away from alcoholism in his first years in Manchester. His brother also had a problem with drugs. Due to his family history, the Portuguese striker has never felt tempted by bad habits: he never smokes and he never drinks alcohol. "He only has one addiction and that's football," said his mother, Mrs. Aveiro.
---

Why was he called Ronaldo?
The Portuguese star's full name is Cristiano Ronaldo dos Santos Aveiro. His father named him Ronaldo, because he was a huge fan of the President of the United States at that time, Ronald Reagan. Before being told the meaning of it, he insisted that his name was named to honor the Brazilian striker, Ronaldo!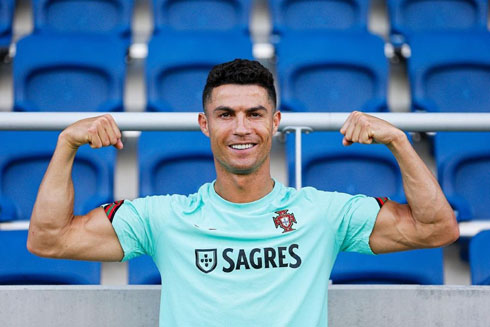 ---

Single fatherhood
Ronaldo became a father in 2010, when no one was expecting it! He named his son Cristiano Ronaldo Junior. As of today, the mother's identity is still unknown, but the Sunday Mirror claims she is American. Ronaldo's sister was also quoted saying that the boy's mother had already passed away...
---

Dizzying speed for making money
When he was playing for Sporting Lisbon, Ronaldo was paid 1.500 euros each month, and now he is one of the best paid players in the world, earning around 30 million euros per season. Speed is one of Cristiano Ronaldo's main strengths and there was one special person who helped him perfect this particular skill: Usain Bolt. During a meeting with the team in 2009, Ronaldo asked the Jamaican about the necessary techniques to improve his speed. Bolt is a true fan of the "Red Devils", and he obviously didn't hesitate in helping a Manchester United player.
---

Drive your assistant Mike Phelan crazy
When he was at Old Trafford, Ronaldo was often spotted at the Carrington training center and next to Mike Phelan. His goal was to become the best player in the world and he wanted all to receive all the help he could. Sir Alex Ferguson's assistant has admitted that the Portuguese striker's requests made him lost his sleep for many nights. Guillem Balague also revealed that Cristiano Ronaldo almost returned to Old Trafford in the summer of 2013 when he was unable to reach a consensus on his salary with Real Madrid.
---

John O'Shea did not know about Ronaldo's transfer
With his skillful dribbling ability, Cristiano Ronaldo turned John O'Shea into a clown in a friendly match between Manchester United and Sporting Lisbon back in 2003. As soon as the match ended, the young Portuguese talent was on United's radars. Sir Alex Ferguson then admitted that the no one told O'Shea that United was going to sign Ronaldo because the Irish defender felt really frustrated for having to defend the Portuguese winger in the Lisbon friendly.
---

Ronaldo and Bale may have had a tense relationship...
Contrary to his extremely friendly behavior with Gareth Bale when the Welsh midfielder joined the Santiago Bernabéu, the Portuguese superstar was often seen angry with the former Tottenham player during Real Madrid games. According to a few psychologists, this behavior says only one thing: Ronaldo never thought Bale was on the same level as him.
---

Smash to relieve anger
On the pitch, Ronaldo is always calm and less prone to collisions. However, a staff member claimed to have seen Real Madrid's main striker lose control after being replaced by Mourinho in a 2012 match against Real Zaragoza. "He was furious and destroyed everything he met on the road".
---

Almost became a Man City
Real Madrid almost withdrew from the Cristiano Ronaldo deal because of the political and financial crisis in 2009. Manchester City got very close to sign the Portuguese winger at the time, as they were willing to raise the stakes up to 150 million euros. As for Barcelona, the Catalan giants were also interested in signing Ronaldo from Manchester United, but the negotiations didn't go well. Nevertheless, Ronaldo's dream has always been to play for Real Madrid.
---

Family complexities
Ronaldo's father, José Dinis Aveiro, suffered a severe alcohol addiction before his death. The Manchester United star has repeatedly dropped out of training to take his father to the doctor. Nowadays, the Portuguese superstar also feels a bit uncomfortable every time Ronaldo Jr. asks about his mother, because he prefers to wait for his son to be an adult in order to reveal his mother's identity.
---

Quick tears
When he left Madeira in order to play for Sporting in the mainland, Ronaldo cried a lot during many days. When he was criticized by Sir Alex Ferguson after a game during his years in Manchester, Ronaldo also cried. When he received one of his Ballon d'Ors, tears rolled down the face of the Portuguese superstar. The 36-year-old striker cries a lot, which just tells the world his emotions are true.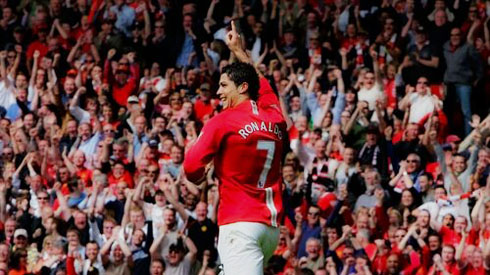 ---
Cristiano Ronaldo next game for Portugal is on September 1, against Ireland. You can watch Portugal vs Ireland, France vs Bosnia, Russia vs Croatia, Hungary vs England, Denmark vs Scotland, and Norway vs Netherlands, all matches provided from our live football game pages.
Portugal next game:
Portugal vs Ireland kick-off time (01-09-2021):
Beijing (China) | UTC/GMT+8: 02:45
Jakarta (Indonesia) | UTC/GMT+7: 01:45
India (New Delhi) | UTC/GMT+5.30: 00:15
Italy (Turin) | UTC/GMT+2: 20:45
Spain (Madrid) | UTC/GMT+2: 20:45
Portugal and England (Lisbon/London) | UTC/GMT+1: 19:45
Rio de Janeiro (Brazil) | UTC/GMT-3: 15:45
New York (United States) | UTC/GMT-4: 14:45
Los Angeles (United States) | UTC/GMT-7: 11:45
Sources: ronaldo7.net / si.com / ft.com / besoccer.com