31.08.2021 » It's official! Ronaldo leaves Juventus and signs for Manchester United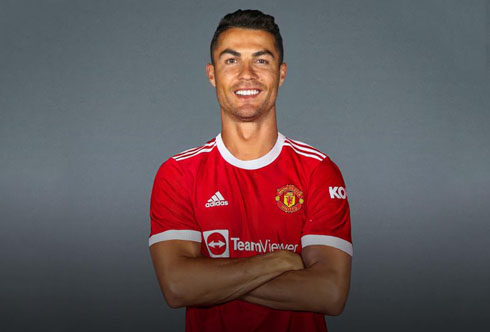 Cristiano Ronaldo's 3-year journey in Italy has come to an end, as the Portuguese superstar left Turin to sign for Manchester United. This will be the second time Ronaldo joins United and the excitement in England couldn't be higher...

After a first announcement from Juventus a few days ago, it was not time for Manchester United to confirm Cristiano Ronaldo's signing, as the club decided to offer the Portuguese forward a 2-year contract, with an additional optional year. At the age of 36, CR7 returns to the club where he most developped as a football player and where he won his first Champions League and also his first Ballon d'Or. In his 3 seasons playing for Juventus, Ronaldo scored a total of 101 goals in 134 appearances but failed to lead to the Italian giants to European success. In United, his main goal will be to help the Red Devils conquer the Premier League again, a title that they have been missing since the 2012-13 season. As for now, everyone seems thrilled with Ronaldo's comeback to United and even in Africa, where he has millions of fans, African oddsmakers predict the club is now favorite to finish inside the top 3 in the Premier League.
Cristiano Ronaldo - I'm coming home:
---

Ronaldo costed United 15 million euros...
The rumors about a potential transfer to Manchester were increasing in the last few days, but let's just saw that United wasn't exactly the main candidate to sign Cristiano Ronaldo a week ago. According to multiple reliable sources, the Portuguese forward already had everything agreed with Manchester City, just before changing his mind and opting for a return to a home where he has been truly happy in the past.
The Red Devils will pay a total sum of 15 million euros to Juventus, throughout the next 5 years. Depending on certain objectives, United may still need to pay an additional fee of 8 million euros.
Ronaldo also left a goodbye message in his social media pages, thanking the club and the fans for the massive experience:
«Today I'm leaving an incredible club, the biggest in Italy and certainly one of the best clubs in Europe. I gave everything I had for Juventus and the city of Turin until the last day I was here. The Bianconeri fans always respected me and I tried to return that respect by fighting for them in every game, every season and in every competition I played for Juve. At the end, it's true we can look back and realize we didn't conquer everything we wanted, but we still managed to win big trophies and write a beautiful chapter in the club's history»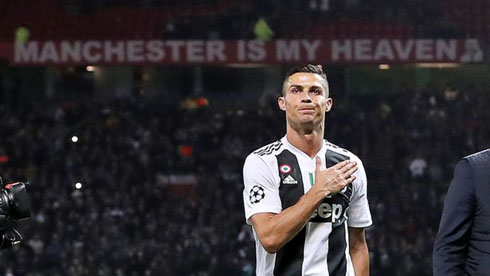 ---

What will be Ronaldo's shirt number? Bets are on!
Ronaldo's return to Manchester means that Solskjaer will now have more possibilities to fight for the Premier League title, despite Manchester City, Chelsea and Liverpool obvious aspirations. The Red Devils will have at their disposal an impressive attacking front, formed by Edinson Cavani, Martial, Rashford and of course, Cristiano Ronaldo.
Nevertheless, we all need to be aware this is not the same Ronaldo that dominated the Premier League in his first spell in the country, more than 10 years ago. The Portuguese star has changed his playing style quite a lot since he left the club to sign for Real Madrid in the summer of 2009 and nowadays, he's a lot more focused on scoring goals rather than creating chances for his teammates.
One thing that still remains a mystery is Ronaldo's shirt number in his second adventure with the Red Devils. Cavani holds the number 7 shirt and with Premier League tight rules about switching numbers, many people speculate that Ronaldo may end up picking either the "28" (his first jersey in Sporting), or something more radical like the "77".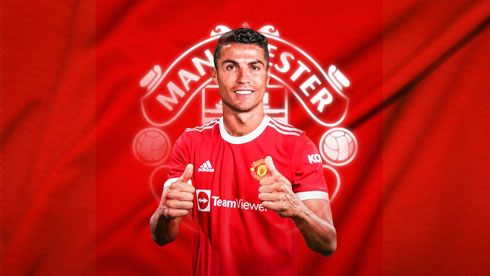 ---
Cristiano Ronaldo next game for Portugal is on September 1, against Ireland. You can watch Portugal vs Ireland, France vs Bosnia, Russia vs Croatia, Hungary vs England, Denmark vs Scotland, and Norway vs Netherlands, all matches provided from our live football game pages.
Portugal next game:
Portugal vs Ireland kick-off time (01-09-2021):
Beijing (China) | UTC/GMT+8: 02:45
Jakarta (Indonesia) | UTC/GMT+7: 01:45
India (New Delhi) | UTC/GMT+5.30: 00:15
Italy (Turin) | UTC/GMT+2: 20:45
Spain (Madrid) | UTC/GMT+2: 20:45
Portugal and England (Lisbon/London) | UTC/GMT+1: 19:45
Rio de Janeiro (Brazil) | UTC/GMT-3: 15:45
New York (United States) | UTC/GMT-4: 14:45
Los Angeles (United States) | UTC/GMT-7: 11:45
Sources: ronaldo7.net / sky.com / goal.com / bleacherreport.com