19.08.2021 » Cristiano Ronaldo legacy will live beyond him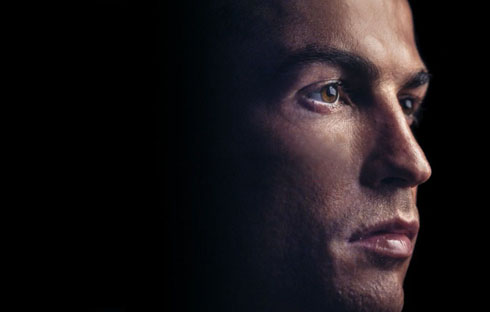 Ronaldo has really left his mark in football and he already made sure his name will be remembered for many years after he retires. The Portuguese superstar has earned his status as one of the greatest players ever to have played the beautiful game...

Cristiano Ronaldo has always had humble beginnings. He never bragged about his past nor argued that it was something that ought to be lamented. Instead, Ronaldo embraced his past and used it as an example of how hard work can pay off. But then again, it's true that not too many people can do what Ronaldo has. Most of us can only inquire how so many deeds could be done. But for those of you looking for free roulette games at Roulette77.co.uk, the answers are always there and waiting.
However, for Ronaldo, there weren't many answers at the time, and he had to figure it out on his own. His story of a street urchin who turned into the world's most capable soccer player has inspired generations, set role models for many young boys and girls growing up, and generally served as proof that steely determination can truly get you places. Today, the world still talks about Ronaldo, and it's likely to continue doing so for many decades past.
Cristiano Ronaldo - High IQ goals:
---

Ronaldo never showed off his wealth
Even though Ronaldo has a lot of money to his name, he has never been presumptuous about his wealth. Sure, there have been Instagram stories, but they were the same stories that anyone would post when they are at a cool and luxurious place. Even though Ronaldo has money, you never have the feeling he's posting a story or making a statement to draw your attention to the fact. His humbleness is indeed what makes him one of the most respected and humble players.
---

He always gave people a chance
Many times Ronaldo would find himself in situations where someone was being ridiculed. Ronaldo always stood with that person against his detractors. His natural inclination is to do others good, which is a quality that cannot be feigned or simulated. Ronaldo has a genuinely good attitude towards others, and while his ego as a player is definitely a huge part of him, his human decency far outweighs that.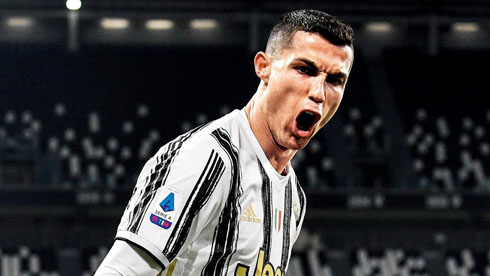 ---

Ronaldo is the most scoring player
Ronaldo has not been shy about his capabilities as a football player, and he has been eager to prove it. There seems to be no limit on how much Ronaldo is prepared or willing to prove as he is one of the most scoring players ever. He has been outpacing many of the other top scorers for many seasons now and across numerous competitions proving that he has an outward skill.
---

He donates generously to others
Ronaldo has been known for his generous offers. His wealth may not be the focus of his life, but he has definitely spared no penny in helping out others. He has donated to various charities and has continuously stood his ground when it comes to altruistic causes. That has inspired other footballers to do the same, and they have followed suit.
He has repeatedly foregone money and cash rewards in favor of giving it away to others or has made countless gestures of goodwill to others, meeting various people and fulfilling their goals but also giving them a peek behind the curtains.
Once he kicked the ball into the crowd and broke a fan's nose. He then waited for the game to be over and hurried to meet with the fan. He has been a true ambassador of youth worldwide, meeting with differently privileged or disabled kids.
In his own words, everyone deserves a chance, and those are more than just words because Ronaldo has been giving everyone a fair opportunity to prove themselves. After all, Ronaldo's own beginnings are rather humble, and that gives him an additional motivation to be fairer to his fellow human beings.
So, if you are wondering why Ronaldo will go down in history, it would not be ONLY because of his exceptional soccer plays – it would also have to do with the fact what kind of an exceptional human he is.
---
Cristiano Ronaldo next game for Juventus is on August 21, against Udinese. You can watch Udinese vs Juventus, Inter vs Genoa, Brest vs PSG, Manchester City vs Norwich City, Liverpool vs Burnley, and Freiburg vs Borussia Dortmund, all matches provided from our soccer streaming game pages.
Juventus next game:
Udinese vs Juventus kick-off time (21-08-2021):
Beijing (China) | UTC/GMT+8: 00:30
Jakarta (Indonesia) | UTC/GMT+7: 23:30
India (New Delhi) | UTC/GMT+5.30: 22:00
Italy (Turin) | UTC/GMT+2: 18:30
Spain (Madrid) | UTC/GMT+2: 18:30
Portugal and England (Lisbon/London) | UTC/GMT+1: 17:30
Rio de Janeiro (Brazil) | UTC/GMT-3: 13:30
New York (United States) | UTC/GMT-4: 12:30
Los Angeles (United States) | UTC/GMT-7: 09:30
Sources: ronaldo7.net / mirror.co.uk / euronews.com