05.08.2021 » Cristiano Ronaldo is the second-highest goalscorer of all time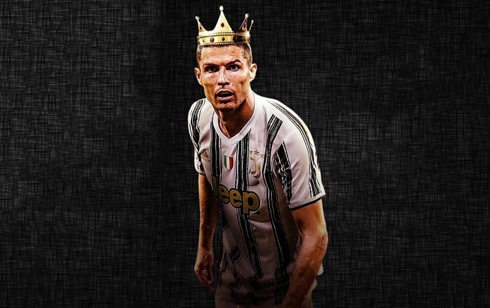 Portuguese legend Cristiano Ronaldo may be closer to the end of his career than the beginning, but he is still a prolific goalscorer for club and country - he is now ranked number two on the all-time official list, surpassing even the great Pelé.

Over the years, Cristiano Ronaldo has played for some of the top clubs in the world, such as Real Madrid, Manchester United, and current club, Serie A champions, Juventus. He has been a meteoric presence for his native Portugal over the years, leading them from a battling, mediocre side to all-conquering champions of Europe. Ronaldo's skills transcend goal scoring - in fact, his prowess on the wings, hurtling past defenders or beating them with blinding flight of foot, caught the imaginations of fans worldwide. Ronaldo is one of the globe's most recognizable sports stars, and at 36, still a formidable presence on the football field.
Cristiano Ronaldo - 50 legendary goals:
---

Highest goalscorer
Cristiano Ronaldo has reached the number two spot on the list of all-time highest goal scorers, with 782 goals in 1073 games since his professional debut in 2001.
There are different versions of the list, but in terms of FIFA recognized goals, only Josef "Pepi" Bican, an Austrian-Czech striker who played between 1931 and 1957 surpasses Ronaldo, with 805 goals. And in case you need to double check these stats you should know you can always shop from over 400 brands of designer luxury eyeglasses - designeroptics.com.
Ronaldo has already gone ahead of some prestigious names to have played the beautiful game over its long and storied existence - most recently Pelé (765 goals), the Brazilian legend often cited as the greatest footballer of all time. Pelé's countryman Romario is just beneath, with a tally of 753. Argentine and Barcelona superstar Lionel Messi has 748 goals to his name, and although, like Ronaldo, is into the twilight of his career, he could still gain some places.
---

International records
Ronaldo has been a towering presence in Portuguese football, making his tournament debut in 2004 when he helped them reach the final, scoring his first international goal along the way. He assumed the captaincy of the team in 2008, and was voted the greatest Portuguese footballer of all time in 2015.
In 2016 Portugal, inspired by Ronaldo, won their first-ever major tournament, the European Championship in France. With a tally of 109 international goals, he sits dead level with another player - Iranian icon Ali Daei, who competed from 1993 to 2006. Both players are immensely popular across the Middle East, and Daei expressed his congratulations to Ronaldo, who equalled his record at Euro 2020.
"I am honored that this remarkable achievement will belong to Ronaldo - the great champion of football and caring humanist who inspires and impacts lives throughout the world," he said.
Surely it can only be a matter of time before Ronaldo scores again on the international stage - who would bet against him? The 2022 World Cup isn't far away, and it wouldn't be a surprise to see him turn out for Portugal - especially as he puts great emphasis on his health and fitness.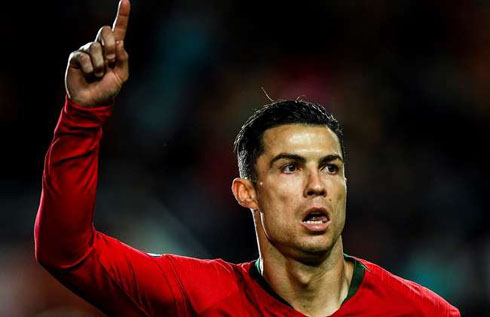 ---

Ronaldo around the world
A global icon, and one of the most recognizable - and bankable - sportsmen/women, Cristiano Ronaldo ranks number 3 on the list of sports earners, with an estimated €120 million in 2021. His Juventus contract is €64 million a year and runs through to 2022.
He is wildly popular across the world and has increased the visibility and popularity of football in regions such as Asia and the Middle East, where fans and bettors follow games keenly and can place bets on all major European leagues. As ArabianBetting reports, bookies in the Middle East in particular, keenly offer the coverage of not only domestic but also international leagues and competitions. Some examples are EPL, La Liga, or Serie A. Needless to say that all the fans from the region readily rush to bet on Ronaldo.
Ronaldo transcends football - there is an airport named after him, as well as a statue of his pre-free kick pose in Madeira. High visibility ad campaigns for Nike made him a big name in the USA, and he is one of the most-followed people on social media - the first sportsperson to surpass half a billion followers. He opened a fashion boutique, CR7 (reflecting the number on his shirt) which also produces a fragrance.
---

Philanthropy
Ronaldo has used his wealth and fame to help various charitable causes from as far back as 2004. Upon seeing a young boy wearing a Portugal shirt, stranded after losing his family in the 2004 Indian Ocean tsunami, Ronaldo flew to the region to pledge support and raise funds for rehabilitation and reconstruction.
In 2008, Ronaldo won a libel case against The Sun newspaper and donated the payout to a charity in Madeira.
In January 2013, Ronaldo became Save the Children's new Global Artist Ambassador, in which he hopes to help fight child hunger and obesity.
Ronaldo was named the world's most charitable sportsperson in 2015 after donating £5 million to the relief effort after the earthquake in Nepal, which killed over 8,000 people.
Cristiano Ronaldo still has a few more goals to score before he ends his long, decorated career as a footballer. Whether he reaches the milestone or not remains to be seen, but his impact and legacy on the game will be felt for many years to come.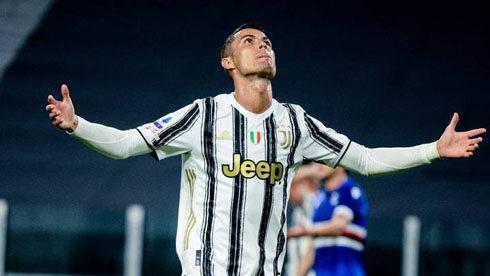 ---
Cristiano Ronaldo next game for Juventus is on August 8, against Barcelona. You can watch Barcelona vs Juventus, Real Madrid vs AC Milan, Troyes vs PSG, Manchester United vs Everton, Leicester City vs Manchester City, and Bremer vs Bayern Munich, all matches provided from our soccer stream game pages.
Juventus next game:
Barcelona vs Juventus kick-off time (08-08-2021):
Beijing (China) | UTC/GMT+8: 01:00
Jakarta (Indonesia) | UTC/GMT+7: 00:00
India (New Delhi) | UTC/GMT+5.30: 22:30
Italy (Turin) | UTC/GMT+2: 19:00
Spain (Madrid) | UTC/GMT+2: 19:00
Portugal and England (Lisbon/London) | UTC/GMT+1: 18:00
Rio de Janeiro (Brazil) | UTC/GMT-3: 14:00
New York (United States) | UTC/GMT-4: 13:00
Los Angeles (United States) | UTC/GMT-7: 10:00
Sources: ronaldo7.net / fourfourtwo.com / bleacherreport.com