23.07.2021 » How Cristiano Ronaldo spends his money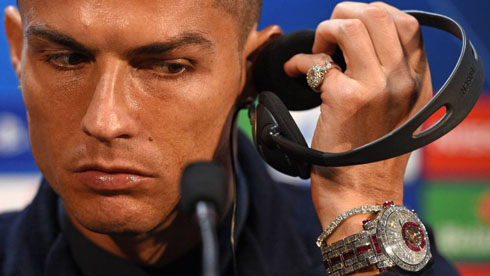 Ronaldo earns a lot of money not only from his club salary, but also from his own investments, marketing partnerships and endorsements. However, he also shows an incredible social awareness when it comes to spend his money...

Cristiano Ronaldo has been a huge household name in various industries from sports, fashion, and charity. His exemplary football skills have allowed him to create a huge platform and he never ceases to astound fans and football lovers across the globe. Undeniably, he also possesses a certain charisma and never fails to remind us that he is also very blessed in the looks department (he could earn another fortune on freecams since girls would go crazy for him!). Yet, aside from his football skills and charm, the 36-year-old football player that hails from Portugal also has a huge heart that is just as strong as his kicks, especially when it comes to helping people. He's not just a forward and an idol. He is also one of the most kind-hearted people to ever walk the earth. Ranked as the second-highest-paid athlete in the world, there's more to this sports superstar than good looks and football. Read on to know more about how he spends his millions.
Cristiano Ronaldo - Best moments with Portugal:
---

He shares his wealth for better health
His football career has made him one of the wealthiest people on the planet, but he hasn't forgotten about those who don't have much. He has been donating ever since, helping people and children all around the world as much as he can, even before the pandemic started. With the pandemic still on the rise, Ronaldo and his agent have donated £1m to Portugal hospitals to assist those who are affected by COVID.
Hospitals in Lisbon and Porto also received a generous donation from the two, giving them intensive care units, beds, ventilators, monitors, pumps, and more to further assist those who are critically suffering.
---

He loves and helps children
Like many other big names, Ronaldo engages in genuine philanthropy as he helps children all over the world get through the tough and rough. He secretly donated to Save the Children and the sum has never been revealed. He was eventually named as the ambassador of major charities; World Vision, Unicef, and Save the Children.
He even went to the extent of auctioning his European Golden Boot and donating the raised sum to war-torn Gaza, using it to build schools there. Ronaldo has a habit of auctioning his trophies to help children who are in need.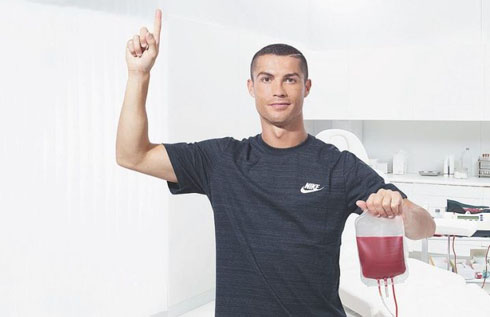 ---

He helps a cancer centre and cancer patients
Being the son of someone who has survived breast cancer, surely Ronaldo knows how it feels to watch someone struggle and fight against the deadly disease. He supports cancer patients and helps a cancer centre in Portugal — the one that treated his mother. He donated £120,000 to their funds. Understandably, he has a soft heart towards kids who are battling cancer.
Ronaldo once paid for a young fan's treatment who was suffering from terminal cancer. However, before the treatment, Ronaldo made his day by inviting the young fan and his family to watch one of his football matches. He even dedicated a goal to the young boy and gave him his shirt at the end.
---

He gives his blood to give and save lives
Notice that, unlike most star athletes, Ronaldo has no tattoos and that is because he likes to donate blood. He has been donating blood regularly and has been taking part in various campaigns as he encourages others to do the same.
Ronaldo believes that people can make a difference in the world with each drop of blood they donate. In fact, he once donated blood marrow to a suffering teammate.
---
Cristiano Ronaldo next game for Juventus is on July 24, against Cesena. You can watch Juventus vs Cesena, PSG vs Genoa, Bayern Munchen vs Ajax, QPR vs Manchester United, Mainz vs Liverpool, and PSV vs Galatasaray, all matches provided from our soccer stream game pages.
Juventus next game:
Juventus vs Cesena kick-off time (24-07-2021):
Beijing (China) | UTC/GMT+8: 00:00
Jakarta (Indonesia) | UTC/GMT+7: 23:00
India (New Delhi) | UTC/GMT+5.30: 21:30
Italy (Turin) | UTC/GMT+2: 18:00
Spain (Madrid) | UTC/GMT+2: 18:00
Portugal and England (Lisbon/London) | UTC/GMT+1: 17:00
Rio de Janeiro (Brazil) | UTC/GMT-3: 13:00
New York (United States) | UTC/GMT-4: 12:00
Los Angeles (United States) | UTC/GMT-7: 09:00
Sources: ronaldo7.net / businessinsider.com / washingtonpost.com