12.07.2021 » The untold story about Cristiano Ronaldo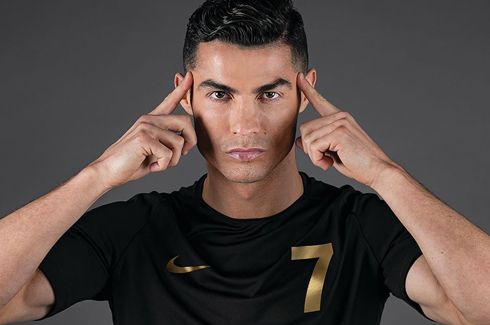 There are very few players in the world who have been capable of playing at the highest level for so long as Cristiano Ronaldo. At the age of 36, the Portuguese star has won almost everything a football player could dream of, but even so, he doesn't lack the motivation to keep winning...

Cristiano Ronaldo dos Santos Aveiro has smashed multiple records on Manchester United, Real Madrid, Juventus, and the Portuguese National Team. After completing his first season as a professional footballer with Sporting in 2002-03, he ended up getting signed by Manchester United in 2003, after the Red Devils decided to invest 12 million pounds on the 18-year old, setting a record for a player of his age. Among his many achievements, he won the Ballon d'Or award five times and led Portugal to an emotional victory in the 2016 European Cup. In July 2018, Ronaldo joined a new chapter in his professional career by signing with Juventus.
Cristiano Ronaldo - The complete attacker:
---

Early Life
Ronaldo was born on February 5, 1985, in Funchal, a small island on the west coast of Portugal. Ronaldo is the youngest of the four children of Maria Dolores dos Santos and José Dinis Aveiro. He got his name from Ronald Reagan, one of his father's favorite personalities. In 2005, when Ronaldo was playing for Manchester United, his father died of alcoholic kidney disease. In 2007, his mother was battling breast cancer, which was especially difficult for Ronaldo because he was closely related to his father. When Ronaldo was ten years old was already considered a phenomenon and he was described as a simply boy focused on eating, sleeping playing soccer. Ronaldo had many struggles in his early life and you can learn more about it on winners.net.
---

Career / Manchester United
Manchester United paid for Ronaldo nearly $12 million back in 2003, when Ronaldo was only 18 years old. At the time, that set a record-breaking payment for a player of his age. Ronaldo's exciting game against Manchester United in a friendly during that summer of 2003 caught everyone's attention. The agility and speed shown in his game surprised not only his opponents, but also United's staf. In their flight back to England, several Manchester United players immediately asked their coach, Sir Alex Ferguson, to sign the young man. Ronaldo would not disappoint the soccer world: he showed off his talent at the beginning of the 2004 FA Cup final, scoring the team's first of three goals and helped them winning the Premier League title. In 2007, Ronaldo signed a new five-year contract worth 31 million pounds...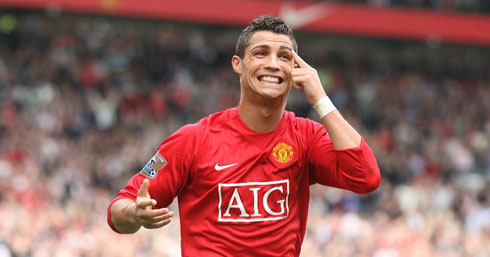 ---

Career / Real Madrid
In 2009, Real Madrid agreed to pay a record $131 million fee to Manchester United in order to bring Ronaldo to Spain. By then, a lot of people was already questioning Ronaldo's motivation and dedication to United, so it was natural to see a lot of rumors suggesting he was looking for another challenge. His transfer to Real Madrid ended up not surprising most of the fans.
In addition to his individual accolades from UEFA and the French magazine France Football, Ronaldo has also won a 2016 European champion, multiple Champions League and several FIFA Club World Cups.
---

Career / Juventus
Ronaldo hinted that his time at Real Madrid was about to end right after helping the club winning another Champions League trophy and he confirmed the rumors in July 2018, when he signed for the Italian powerhouse Juventus. The Vecchia Signora agreed to pay 117 million euros for his transfer from the Merengues. In many different ways, Cristiano Ronaldo's debut season at Juventus was a successful one. He scored 10 goals in his first 14 games and also scored the only goal for his team in the Italian Super Cup victory over long-time rivals, AC Milan. In May 2019, he was named the league's MVP and this season he finally won the league's top scorer award.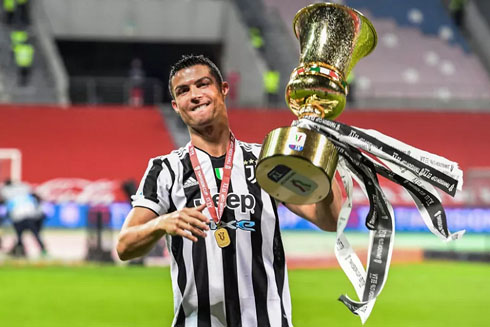 ---
Cristiano Ronaldo next game for Juventus is on August 1, against an unknown opponent. You can watch Juventus vs, PSG vs Chambly, Bayern Munchen vs Ajax, Celtic vs Midtjylland, Hibernian vs Arsenal, and USA vs Canada, all matches provided from our live streaming game pages.
Juventus next game:
Juventus vs ? kick-off time (01-08-2021):
Beijing (China) | UTC/GMT+8: 03:00
Jakarta (Indonesia) | UTC/GMT+7: 02:00
India (New Delhi) | UTC/GMT+5.30: 00:30
Italy (Turin) | UTC/GMT+2: 21:00
Spain (Madrid) | UTC/GMT+2: 21:00
Portugal and England (Lisbon/London) | UTC/GMT+1: 20:00
Rio de Janeiro (Brazil) | UTC/GMT-3: 16:00
New York (United States) | UTC/GMT-4: 15:00
Los Angeles (United States) | UTC/GMT-7: 12:00
Sources: ronaldo7.net / theguardian.com / transfermarkt.com