29.06.2021 » Portugal are out of the EURO 2020. What went wrong?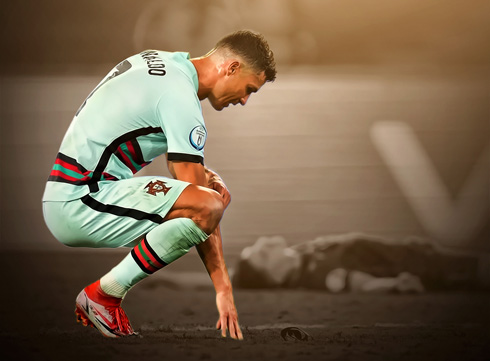 The dream is over for the Portuguese people, as the Seleção was shown the exit door in the EURO 2020, after losing 1-0 against Belgium. Cristiano Ronaldo leaves the tournament with a 5-goal record and still leading the top scorer charts...

The European champions were knocked out of the EURO 2020 after losing 1-0 against Belgium in Seville and it's now time to look back at what happened in the past few weeks and understand what was done wrong, at least from our perspective of course. The Portuguese National Team made it out of a group formed by France, Germany and Hungary, but ended up falling at the feet of Belgium, their first opponent in the knockout stages. This Tuesday, it was time for Sweden to also wave goodbye to the tournament, even they most betting sites at www.bettingonlinesverige.se had them as favorites to beat Ukraine. Cristiano Ronaldo, who had scored in every game of this tournament so far, ended up not having the same luck this Sunday and his team felt it badly. The Portuguese legend is still one the favorites to become the competition's top scorer though, as he leads the charts with 5 goals in 4 appearances...
EURO 2020 - Belgium 1-0 Portugal, Highlights:
---

No real support for Ronaldo...
Over the years, we got used to see Cristiano Ronaldo carrying teams on his back, even when the odds were against him. He has done it in Manchester United, then in Real Madrid a few years later and most recently in Juventus. Of course, he's not able to do it in every single game, but what also sets him apart from the rest of the players is that he does it a lot more often than everyone else does...
That being said and as Ronaldo gets older each season, it's natural that his capability to turn a game around all by his own is also decreasing and that's when someone else needs to step up, at least to spare Ronaldo from tracking back and moving away from attacking positions on the field, which is where he is still delivering some of his best football.
In this EURO 2020, Fernando Santos only brought in a true centre forward, André Silva, and surprisingly kept him on the bench for most of the time. The Eintracht Frankfurt striker was subbed in against Hungary, Germany and Belgium, but only played an average of 14 minutes in each game. All other options in Portugal's attack were actually either attacking midfilders or wingers. As we've seen in Manchester with Rooney, or even in Madrid with Benzema, Ronaldo plays a lot better when he has another quality forward next to him.
---

A defensive mindset
Most of the critics have been pointing the finger at Fernando Santos due to his tactical options and defensive mindset in Portugal's fixtures in this European Championship. In fact, it all started in the EURO 2016, but as you can imagine, having won the tournament somehow silenced everyone who had any sort of negative takes on the manager. Portugal won their first major tournament that year, despite only having won a single game in regular time.
This year, it seemed Fernando Santos was trying to repeat the same recipe, as Portugal has been eliminated after earning a single win in all 4 apperances they had in the tournament. With Fernando Santos at the helm, the priority always seems to be the defence, leaving the attack isolated and on a secondary role, especially against strong oppositions.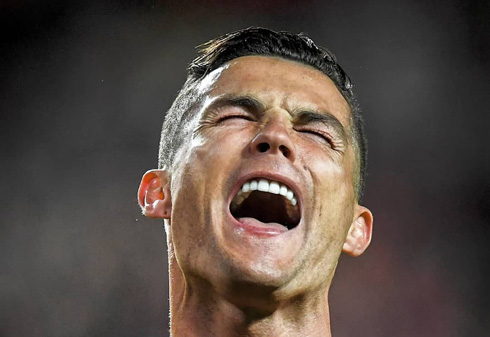 ---

Questionable choices
It's hard to understand some of the choices Fernando Santos has made, especially in Portugal's first two games. Yes, it's true that everything went well in the Portuguese debut game against Hungary as the Seleção beat Hungary 3-0, but the match was actually tied 0-0 until the 84th minute, when Raphael Guerreiro managed to score from a deflection. The second game in the tournament exposed several Portuguese weaknesses though and there was no other option but to make changes. The problem was that some of those changes took too long to be made and Portugal didn't avoid a harsh but fair 4-2 loss against Germany.
One of the main problems was Fernando Santos' lack of courage to play a possession game against some of the top teams in Europe and that was quite evident in the match against Germany. It was as if every player was being held back and not actually interested in passing the ball around in order to play in the attacking style they're used to. We've seen that happening during most of the time Portugal faced Germany, but also in multiple moments in the game against France and Belgium. A team with the talent that Portugal possesses, should never hide their football identity and let themselves subjugate to their opponent's playing style.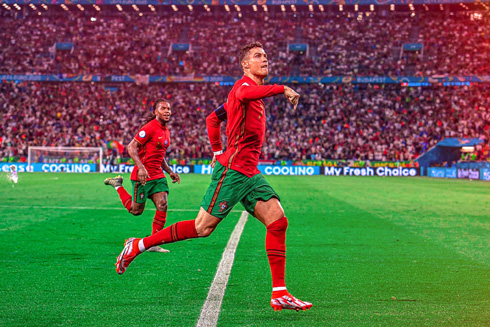 ---
Cristiano Ronaldo next game for Juventus is on August 1, against an unknown opponent. You can watch Juventus vs ?, Belgium vs Italy, Switzerland vs Spain, Ukraine vs England, Brazil vs Chile, and Czech Republic vs Denmark, all matches provided from our live football game pages.
Juventus next game:
Juventus vs ? kick-off time (01-08-2021):
Beijing (China) | UTC/GMT+8: 03:00
Jakarta (Indonesia) | UTC/GMT+7: 02:00
India (New Delhi) | UTC/GMT+5.30: 00:30
Italy (Turin) | UTC/GMT+2: 21:00
Spain (Madrid) | UTC/GMT+2: 21:00
Portugal and England (Lisbon/London) | UTC/GMT+1: 20:00
Rio de Janeiro (Brazil) | UTC/GMT-3: 16:00
New York (United States) | UTC/GMT-4: 15:00
Los Angeles (United States) | UTC/GMT-7: 12:00
Sources: ronaldo7.net / france24.com / bleacherreport.com / reuters.com