21.06.2021 » Ronaldo continues collecting achievements both on and off the pitch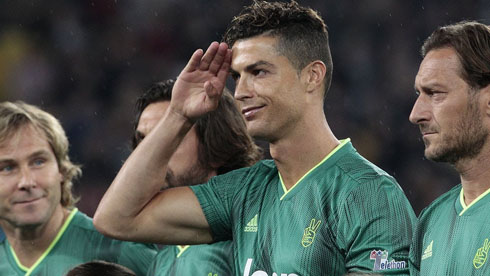 Cristiano Ronaldo was raised in a humble background and sometimes, becoming as rich as he has become, can change the way we put life in perspective. That was not the case with Ronaldo, as the Portuguese legend always seeks to help others and associate with charity causes.

Cristiano Ronaldo is one of the best players in the world and the fact that he has managed to stay on the top for so many years is quite remarkable. In 2009, Ronaldo moved to Real Madrid, where he had been dreaming of playing since he was a child. There, Messi and Ronaldo battled for the top scorer every year, bringing us amazing performances and enthusiasm. Ronaldo's playing style is unique and he never seems to be affected by pressure. In April 2019, he would score a memorable goal, bringing his total at the time to 600 in his club career. The milestone was achieved in the 62nd minute of the a Serie A match against Inter Milan, when he scored the equalizer from a left-footed shot into the bottom right corner, following a one-two combination with Miralem Pjanic. However, his achievements are not limited to what he does on the pitch, as he has also extended his influence to the world of video games and online casinos. You can find more new online casino informations on this page.
Cristiano Ronaldo - Leaving his mark like no one else does:
---

Achievements off the pitch
Ronaldo is not only a simple footballer and social awareness has led him to help a lot of people, either by donating money or showing his support in other ways. Cristiano already won the Ballon d'Or in five different occasions, but some of his most important actions were actually done off the pitch. In his personal life, he is a father of four children and is known for his great personality with a charitable side, donating large sums of money to hospitals and sick people.
With a huge salary and marketing earnings coming from all kinds of brands, Cristiano has been able to make money from many activities other than being a footballer. He already created his own fashion brand, CR7, and he has given his name to multiple hotels. Nevertheless, a lot of that money is also spent on charity casues...
In 2014, he donated about 10 million yen, including the cost of surgery, to a 10-year-old fan in need of brain surgery. Ronaldo has donated a large amount of money throughout the years, especially to causes his home country, Portugal. He has donated money to a cancer center and helped many people suffering from hunger and obesity. Ronaldo's charity work in many areas has been recognized, and in 2015, he was ranked number one in the "World's Most Charitable Athletes" by the non-profit organization DoSomething.org. He says that by accomplishing so much he is able to give to those he loves what he did not get in his childhood. His greatness will be forever etched in history...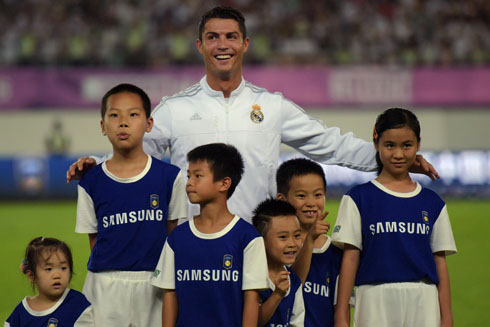 ---

Portugal is eagerly waiting for Ronaldo to return home...
Cristiano Ronaldo, now 36 years old, became the fastest player in Juventus' history to reach the 100-goals mark, when he scored against Sassuolo. He is also on the verge of becoming the top goal scorer at an international level, but fans in his native Portugal would love to see him return to his home country before he does that...
According to his mother, Dolores Aveiro, her son hasn't decided about his future just yet... «I want him to play for Sporting next season," his mother said. «I will talk to him and try to convince him...»
However and with the EURO 2020 still taking place, we probably won't know what Ronaldo's decision will be until the Portuguese star goes on vacation.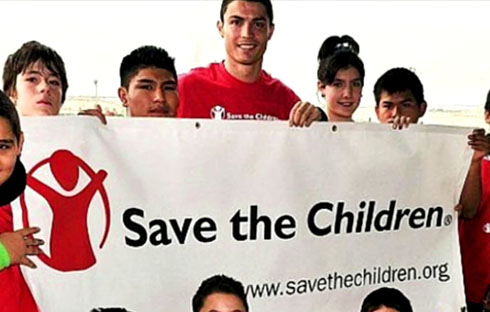 ---
Cristiano Ronaldo next game for Portugal is on June 23, against France. You can watch Portugal vs France, Sweden vs Poland, Argentina vs Uruguay, Czech Republic vs England, Croatia vs Scotland, and Germany vs Hungary, all matches provided from our football live game pages.
Portugal next game:
Portugal vs France kick-off time (23-06-2021):
Beijing (China) | UTC/GMT+8: 03:00
Jakarta (Indonesia) | UTC/GMT+7: 02:00
India (New Delhi) | UTC/GMT+5.30: 00:30
Italy (Turin) | UTC/GMT+2: 21:00
Spain (Madrid) | UTC/GMT+2: 21:00
Portugal and England (Lisbon/London) | UTC/GMT+1: 20:00
Rio de Janeiro (Brazil) | UTC/GMT-3: 16:00
New York (United States) | UTC/GMT-4: 15:00
Los Angeles (United States) | UTC/GMT-7: 12:00
Sources: ronaldo7.net / skysports.com / dosomething.org / reuters.com