11.06.2021 » The journey of the world's best player
Many football fans claim that Cristiano Ronaldo is the best players ever in the game. However, the Portuguese star isn't only a great athlete on the pitch, but he is also a true example when he leaves the football field...

How did the world's best soccer player, Cristiano Ronaldo, get to where he is today? On February 5, 1985, Cristiano Ronaldo was born in Santo António, one of the poorest neighborhoods near Funchal, in the heart of Madeira. Being the youngest child from a very humble family, Ronaldo was taken by his father to play for the youth categories in a local team. He played football every time he could, even when the other kids were not around to play with him. If his colleagues were studying for example, he would just prefer to continue kicking the ball and perfecting his skills. Dribbling and imitating the other players' plays were his daily routine. He was also a quiet kid, who cried a lot when he couldn't win a game and let's say that he absolutely loved to win everything he competed at. He was a fast runner from a very early age and he had already scored many goals and developed great dribbling skills before becoming a professional. From the age of 8, he started showing off his talent and eventually caught the eye of the coach of the biggest team on the island. This was the beginning of a great journey for a very talented boy...
Cristiano Ronaldo - A boy who had a dream:
---

Remembering Ronaldo's best long range goal ever...
Many will remember what will probably go down in the history books as one of the best long shots in the Champions League. It all happened in 2009, in a Champions League clash between Manchester United and Portuguese giants, FC Porto. A young Ronaldo at the time, who was already making the difference for the Red Devils in most of their games, scored from a superb long strike at the Estádio do Dragão. It was a legendary goal that thrilled the crowd, both home and away fans...
Cristiano Ronaldo received a pass in the middle of the field, saw that there was an opening in front of him, and immediately went for it before releasing a very powerful shot. This artistic goal won him the Puskás Award for the best goal of the year. From a surprisingly long distance, his right foot unleashed a flaming bullet shot that instantly pierced Porto's goal.
The goal, which everyone said was amazing many times, must be etched in the memories of many people, even if they are not his fans. Sir Alex Ferguson, the manager at the time, said, "That was sensational. I can't remember a better goal than that. And his football has also contributed somehow to the field of sports betting. On this page you will find out how to bet on sports and use casino bonuses. What Ronaldo does on a football pitch goes way beyond goals and it also impacts a lot a wide range of sports betting possibilities...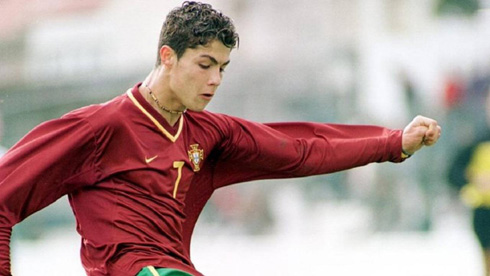 ---

Ronaldo has a special relationship with goals
On April 5, 2015, Ronaldo scored reached the incredible mark of 300 goals in 287 games for Real Madrid. After scoring his 300th goal for the Merengues in a game against Granada, Cristiano Ronaldo scored another goal against Rayo to help Los Blancos wrapping up the 3 points in a 2-0 win. Ronaldo is one of those players who can make things happen in any game and also score goals from any position on the field. He is one of the best players in the world, who never gets tired of scoring goals. And whenever he doesn't score them, his beautiful passing and artistic ball-handling also help his teammates scoring goals.
Cristiano Ronaldo's main focus this summer will be on the EURO 2020. The Portuguese National Team will make their debut in the tournament next Tuesday (June 15) and Ronaldo will try leading his teammates to another successful journey. The 26-member squad includes captain and ace player Cristiano Ronaldo, midfielder Bruno Fernandes, defender Ruben Dias, and goalkeeper Rui Patricio.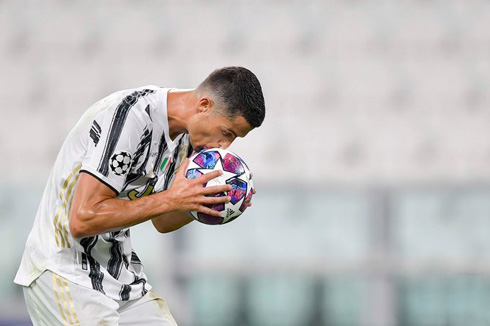 ---
Cristiano Ronaldo next game for Portugal is on June 15, against Hungary. You can watch Portugal vs Hungary, Denmark vs Finland, Spain vs Sweden, Wales vs Switzerland, USA vs Costa Rica, and Belgium vs Russia, all matches provided from our soccer live game pages.
Portugal next game:
Portugal vs Hungary kick-off time (15-06-2021):
Beijing (China) | UTC/GMT+8: 00:00
Jakarta (Indonesia) | UTC/GMT+7: 23:00
India (New Delhi) | UTC/GMT+5.30: 21:30
Italy (Turin) | UTC/GMT+2: 18:00
Spain (Madrid) | UTC/GMT+2: 18:00
Portugal and England (Lisbon/London) | UTC/GMT+1: 17:00
Rio de Janeiro (Brazil) | UTC/GMT-3: 13:00
New York (United States) | UTC/GMT-4: 12:00
Los Angeles (United States) | UTC/GMT-7: 09:00
Sources: ronaldo7.net / goal.com / reuters.com