03.06.2021 » Still going strong: The phenomenon that is Cristiano Ronaldo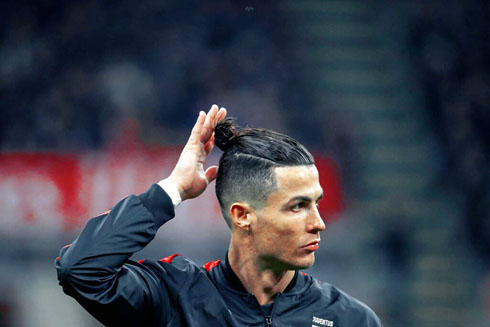 One of the greatest, if not the greatest player to ever lace up a pair of boots, is as impactful as ever at the age of 36. Ronaldo Cristiano remains a global superstar!

The Portuguese wizard is still recording numbers that most players would only dream of. If you were doubting the man, he has just scored his 100th goal for Juventus after just three seasons in Serie A. The most recent odds suggest that Cristiano Ronaldo will have at least one more season at Juventus despite having finished 4th in the league this season. It isn't inconceivable that CR7 will cover a move to a Champions League club this summer but there aren't many out there that could afford his sizable wages. The bookies suggest that he is likely to stay in Turin until the 2022 World Cup in Qatar where, after the tournament's conclusion, the Portuguese superstar is expected to announce his retirement from international football. At this stage he will have amassed almost 200 caps for Portugal and scored in the region of 150 goals for his country, whom he first represented as a 17-year-old. It would seem a natural conclusion, that after his fourth World Cup, he would look for a new challenge at club level before eventually hanging up his boots for good. But where could this challenge be?
Cristiano Ronaldo - Age is just a number
---

America?
The MLS has grown significantly in size and stature over the years. Cristiano has spent some well-documented time in America during his rare time off from football, so will be more than familiar with how things operate in the US. Best, Pelé, Beckham, Gerrard, Ibrahimovic, and Rooney amongst others, have enjoyed being the main man in the MLS. Could somewhere like David Beckham's Inter Miami tempt CR7 stateside? Seems an appealing and realistic option for the living legend.
---

China or Qatar?
It is widely accepted that when a player goes to play in Qatar he is there for a pension and if he goes to China from Europe that he is a sell-out looking only for a big payday. It could be argued that the arrival of Cristiano in either league would be to advance and promote it beyond anything anyone could dream of. Whichever way you look at it, it would seem like a retirement move and it's hard to see retirement on the agenda when he has so much still to offer.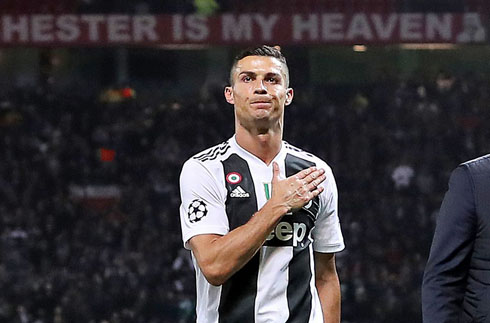 ---

A return home?
Sporting Lisbon was where it all started for the Madeiran native, but a move back to Portugal would surely be a step too far for the club? He may wish to return home but it is hard to see the appeal of the Portuguese league for the great man.
A far-fetched idea would be a return to the Bernabéu. Real Madrid has looked a shadow of the side that Ronaldo led to unprecedented heights throughout his tenure in Spain, but a return to La Liga seems unlikely for Cristiano. This is primarily due to the fickle support he endured in Madrid. He felt underappreciated and was often undeservedly booed by his own supporters despite his on-field heroics and the bucket-loads of trophies his goals and performances delivered over the years.
Out of the three clubs that some people may consider "home" for Ronaldo, the most realistic option for a romantic return would be to Old Trafford. Still hero-worshipped with god-like status in Manchester, where the Stretford End still sings his name on a weekly basis, United fans would be overjoyed and welcome him as a returning son. However, the relationship Cristiano had with Sir Alex Ferguson, whom he describes as a second father to him, cannot be underestimated. He was set to return to United in 2013 but did a u-turn after learning of Ferguson's imminent retirement plans. The Fergie appeal is no longer there so there remains a significant question mark over this one.
---

The final piece in the jigsaw?
PSG has been searching for the final piece in the jigsaw that will make them a complete side and earn a Champions League victory which they crave so badly. Having spent hundreds of millions of Euros on Kylian Mbappe, Angel Di Maria, and Neymar amongst others, they continually fall short on the grandest stage of them all. Could the introduction of a proven winner like Ronaldo in relentless pursuit of excellence, be what they are missing?
They are one of the few clubs in the Champions League that could pretty much pay CR7 whatever he wanted to reside in Paris for a few years. Ronaldo has never been motivated by money but he is spurred on to be the best. If he were to win a domestic league title in a fourth country to go alongside his English, Spanish, and Italian championship medals he would rewrite history once again.
However, if he proved to be the catalyst, the inspiration, and the figurehead of a first Champions League victory for Paris St. Germain, he would enhance and cement his legacy having won the famous trophy multiple times with Real Madrid and once with Manchester United. The incredibly driven Ronaldo could be enticed by one more big challenge, one more mountain to climb before settling for showboating in a lesser, easier league as he approaches 40. PSG could well be the one that tempts him the most.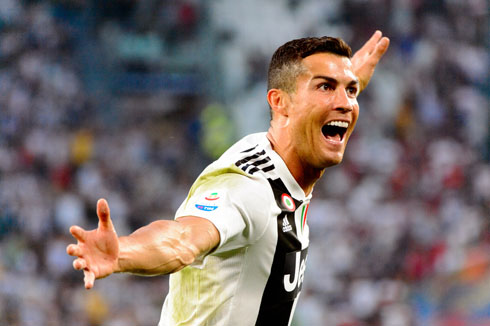 ---
Cristiano Ronaldo next game for Portugalis on June 4, against Spain. You can watch Spain vs Portugal, Netherlands vs Scotland, Poland vs Russia, England vs Austria, France vs Wales, and Germany vs Denmark, all matches provided from our live football game pages.
Portugal next game:
Spain vs Portugal kick-off time (04-06-2021):
Beijing (China) | UTC/GMT+8: 01:30
Jakarta (Indonesia) | UTC/GMT+7: 00:30
India (New Delhi) | UTC/GMT+5.30: 23:00
Italy (Turin) | UTC/GMT+2: 19:30
Spain (Madrid) | UTC/GMT+2: 19:30
Portugal and England (Lisbon/London) | UTC/GMT+1: 18:30
Rio de Janeiro (Brazil) | UTC/GMT-3: 14:30
New York (United States) | UTC/GMT-4: 13:30
Los Angeles (United States) | UTC/GMT-7: 10:30
Sources: ronaldo7.net / bbc.co.uk / guardian.com