22.05.2021 » Will Ronaldo ever return to Sporting?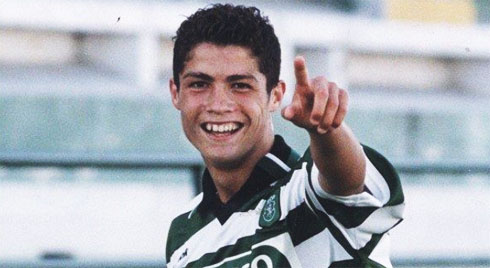 Cristiano Ronaldo left Sporting nearly 18 years ago, back in the summer of 2003. Since then, the Portuguese superstar won almost every major honor in football and is now approaching the end of a legendary career. Is a return home in his plans for next season?

There have been some speculations that Cristiano Ronaldo might not return to Sporting during summer 2021. However, there are still sources claiming that he is planning to return to his boyhood club after his contract with Juventus ends. So, which one makes more sense? Will Cristiano Ronaldo return to Sporting or not? We have all heard the speculations that Cristiano's agent, Jorge Mendes, said that he won't be returning to this Portuguese club, after Dolores Aveiro claimed that she would try to get him back. He said that even though Ronaldo is evidently happy for the Sporting success, his plans won't lead him to Portugal at the moment. Even though Ronaldo has around a year before his contract with Juventus expires, certain sources are speculating that he might be leaving this summer after all...
Cristiano Ronaldo - How it all began:
---

Chances of departure
Sporting Lisbon has won its first league title after a 19-year drought. Just when Sporting fans gave up betting on the club and switched to online casino slots Netherlands, the club surprised them with a big comeback. As a matter of fact, the last time this club managed to do that was in 2002 with the Portuguese Super Cup. Ronaldo's mother, Maria Dolores dos Santos Aveiro, said that her son will play in Alvalade next year, and the world of football has gone crazy.
Ronaldo, 36, is in the number one position on the Serie A goal-scoring charts with his 28 scores this season. Still, Juventus F.C. are going through a rough phase and might not be making it to the next season's Champions League. With this possibility, the future and career of Cristiano Ronaldo have been closely monitored lately. Juventus have given their title to Inter Milan, and are just two points away from Napoli. In terms of their position on the Serie A table, they are as good as Atalanta and AC Milan with 69 points, but for how long?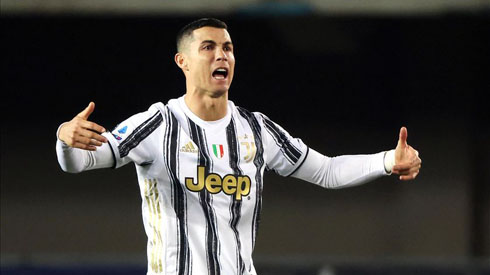 ---

Claudio Raimondi report
And returning to speculations about his departure, Claudio Raimondi, an Italian journalist, claimed that this Portuguese professional footballer is planning to finish his career with the Lisbon club. In his speech, he added that neither Manchester United nor Real Madrid are possibilities, and he also added why. According to his opinion, returning to Spain and Real Madrid simply doesn't seem credible enough. Raimondi added that Manchester United might not be able to carry that out economically speaking. The Italian journalist claimed that he thinks there are currently no departure conditions for Ronaldo when it comes to his career with Juventus. Claudio added that Ronaldo has plans for the future, and those plans included playing for Juventus until the end of the cycle and then playing two more years for Sporting.
According to some other reports, Cristiano Ronaldo is supposedly unsettled in Turin, isolated from other team members. There is one match remaining for the final Serie A table to be done for this season. Juventus needs to defeat Bologna to have a chance at finishing fourth this season. Also, AC Milan or Napoli would have to drop points to make the situation ideal for Juventus. Ultimately, all of this doesn't mean that Ronaldo will stay in Juventus.
---

More speculations
Ronaldo's car collection was filmed leaving Turin recently, which further confused the public. With rumours about his potential departure from Juventus, the paparazzi video of his car collection being loaded onto a moving truck made the situation tense. Ronaldo's collection of seven supercars were being moved from his residing place in Turin at 3 o'clock in the morning. A Rodo Cargo truck, a haulage vehicle from a company based in Lisbon, was loaded with multi-million-pound cars. So, will he be returning to the city and club where his career started? Only time will tell...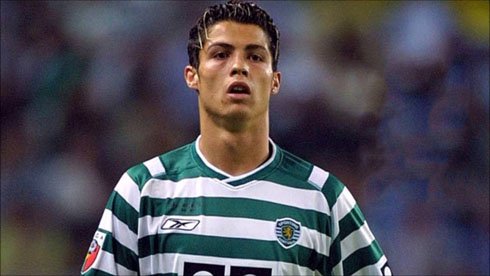 ---
Cristiano Ronaldo next game for Juventus in the Serie A is on May 23, against Bologna. You can watch Bologna vs Juventus, Real Madrid vs Villarreal, SD Eibar vs Barcelona, Valladolid vs Manchester United, Borussia Dortmund vs Bayer Leverkusen, and Bayern Munich vs Augsburg, all matches provided from our football streaming game pages.
Juventus next game:
Bologna vs Juventus kick-off time (23-05-2021):
Beijing (China) | UTC/GMT+8: 02:45
Jakarta (Indonesia) | UTC/GMT+7: 01:45
India (New Delhi) | UTC/GMT+5.30: 00:15
Italy (Turin) | UTC/GMT+2: 20:45
Spain (Madrid) | UTC/GMT+2: 20:45
Portugal and England (Lisbon/London) | UTC/GMT+1: 19:45
Rio de Janeiro (Brazil) | UTC/GMT-3: 15:45
New York (United States) | UTC/GMT-4: 14:45
Los Angeles (United States) | UTC/GMT-7: 11:45
Sources: ronaldo7.net / beinsports.com / acmilan.com