10.05.2021 » Fun hobbies for Ronaldo's dedicated fans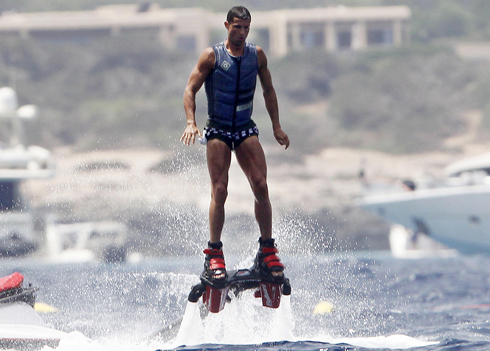 Ronaldo is one of the most hard-working athletes in the sport, but that doesn't mean he doesn't take some time to relax and enjoy his life off the pitch. You can read about some of his hobbies in the story below...

Cristiano Ronaldo has dedicated fans all over the globe that enjoy nothing more than seeing him in action. Even in the latter stages of his career, CR7 is an incredible athlete to watch that is capable of winning a game entirely by himself. Unfortunately, Cristiano and Juventus are not always in action, and for times when there are no games to watch, you might find yourself twiddling your thumbs. So, what are a few good hobbies for Ronaldo lovers? Of course, Ronaldo's lifestyle goes beyond football, and there are a few other hobbies that you might enjoy if you are a dedicated fan of one of (if not the) best players ever to play the game...
Cristiano Ronaldo - Building a legacy in Turin:
---
Watch career highlights
Even if Juventus or Portugal is not in action, there are still ways to enjoy CR7, and YouTube is a treasure trove for the star's career highlights. There are all kinds of compilations along with key career moments to watch over and over again, including his incredible 5 Champions League titles, seven league titles, or a collection of the staggering 770 official senior career goals (and counting!).
---
Train like Ronaldo
Ronaldo's fans know that what separates him from everyone else is his astonishing work ethic and dedication to staying in shape. Ronaldo is 36 years old at the time of writing, but he is still an elite athlete and has found success throughout his career through his remarkable strength, speed, leaping ability, and overall athleticism. He is truly inspirational, and you might find learning about his training regime and trying to train like him an enjoyable pursuit and one that could improve your life in many ways (just be sure not to overdo it).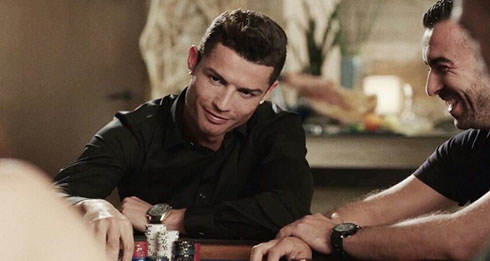 ---
Online casino games
When you think of CR7, you think of glitz and glamor, and he is the first footballer ever to earn $1 billion in their career. If you want a taste of the glamorous lifestyle that CR7 leaders without leaving the home, you could try playing fun casino games at places like Jackpotcity Casino. Here you can play poker, roulette, and all kinds of other thrilling casino games without leaving the couch - Ronaldo himself is known as someone to enjoy gambling and, while the stakes may not be as high, you might find that playing these games helps you to feel closer to the super-star.
---
Fashion
Another area that Ronaldo has made a name for himself over the years is fashion, and he even has his own fashion label. If you love his flash on the pitch, then you might also enjoy his flash off the pitch, so look online for inspiration and see if you can adopt his stylish look.
This should give you a few ideas for activities to enjoy when Juventus or Portugal are not play-ing and help you feel closer to Ronaldo. Ronaldo's influence goes far beyond the football pitch, which means that there are always alternative activities for his fans to enjoy that could help to pass the time until the next big game.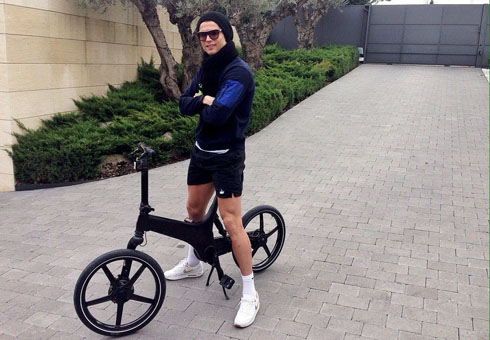 ---
Cristiano Ronaldo next game for Juventus in the Serie A is on May 12, against Sassuolo. You can watch Sassuolo vs Juventus, Atletico Madrid vs Real Sociedad, Levante vs Barcelona, Manchester United vs Leicester City, Fulham vs Burnley, and Napoli vs Udinese, all matches provided from our live football game pages.
Juventus next game:
Sassuolo vs Juventus kick-off time (12-05-2021):
Beijing (China) | UTC/GMT+8: 02:45
Jakarta (Indonesia) | UTC/GMT+7: 01:45
India (New Delhi) | UTC/GMT+5.30: 00:15
Italy (Turin) | UTC/GMT+2: 20:45
Spain (Madrid) | UTC/GMT+2: 20:45
Portugal and England (Lisbon/London) | UTC/GMT+1: 19:45
Rio de Janeiro (Brazil) | UTC/GMT-3: 15:45
New York (United States) | UTC/GMT-4: 14:45
Los Angeles (United States) | UTC/GMT-7: 11:45
Sources: ronaldo7.net / manofmany.com / thedigitallifestyle.com / stylebistro.com