27.04.2021 » Why is Ronaldo loved and hated at the same time?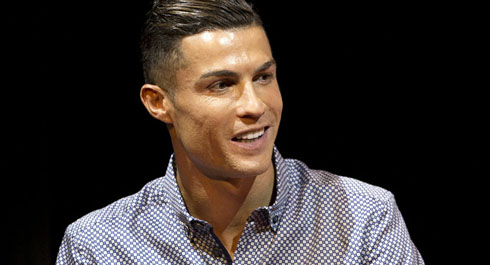 Cristiano Ronaldo has got used to hear both critics and defenders talk about his playing style and his lifestyle. Over the years, the Portuguese legend has had all eyes on him and he's analyzed in every step and action he takes on and off the pitch...

Cristiano Ronaldo is one of those players that you either love him or you hate him. The middle ground does not exist when it comes to the Portuguese superstar at the age of 36, as he generates as many reasons to adore him as envies, mostly due to his luxurious lifestyle and the countless titles that he collected throughout his career. And although success can also be carried without ostentation, the truth is Ronaldo prefers the opposite. His multi-million dollar checking account allows him to have whatever he wants and carry out his most extravagant hobbies, something that many can only dream of. Therefore, it's not difficult to find people who opt to criticize him, but where exactly does that love-hate for the Portuguese star come from?
Cristiano Ronaldo - Top 25 goals:
---
His first salary was 5 euros. Now he charges tens of millions
As a child he was a ball boy at a football stadium in Madeira. Years later, he is the protagonist of a sport where he earns more than 500,000 euros a week. He is the highest paid footballer in the history of the beautiful game, as well as one of the faces of the sport that benefits the most from advertising...
---
He breaks records even 'unintentionally'
He has won many trophies throughou his career that he had to create a museum to give them all a place. He has Ballon d'Or awards, Golden Boot awards, Pichichi Trophies, PFA Player of the Year Awards, and more than fifty other awards, stored in the CR7 Museum, in his hometown.
---
He doesn't know how to lose
As with many demanding athletes accustomed to success, when failure or a bad streak appears in the life of Cristiano Ronaldo, the Portuguese shows his anger and does so on the field as soon as he loses the game. Insults, kicks and even reproaches to the public are the first reactions of the forward when things do not go as he would like. In fact, this is a normal reaction. Just like Ronaldo, most people have big expectations to win. If you visit allvideoslots.com/ja/ and play there, you, of course, would have high expectations of getting as much money as possible.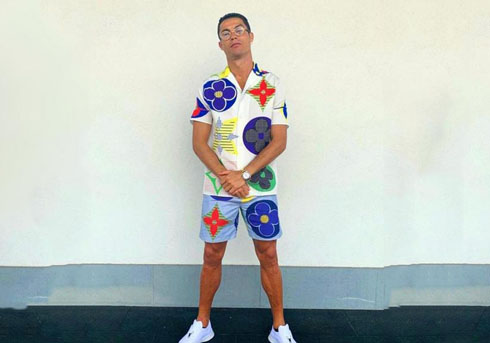 ---
He goes nowhere without his personal hairdresser
José Siero has been his personal stylist since he earned his first big salary in the world of soccer. The hair is sacred to Cristiano and it is impossible for him to find himself without his hair fixed at any time of the day. If he wears it long, he gums it up; and if he wears it shaved, he even places sports drawings on his head.
---
He wears the best brands, but he does it wrong...
You can have all the money in the world and still not dress well. Some say Cristiano Ronaldo is one of those cases, as he has a wardrobe containing garments from Gucci, Prada, Dolce & Gabanna an infinity of luxury brands, but he does not know how to combine them with style. The footballer is not right with his styling choice and especially with the choice of accessories, in which a large logo of the most expensive brands is never missing...
---
Money has 'made him handsome'
Money does not bring happiness, but it helps, they say. Cristiano's teenager version does not seem to lack happiness when judging the big smile that he shows in the photos from that time, but he was not particularly favored. With a denture fix, some UVA rays, eyebrow waxing, a haircut and some other retouching on his face, here comes a more attractive Ronaldo (and with much more money).
---
He spends money on some 'weird' decoration
Who didn't get scared by the porcelain dog that 'waits' sitting in the entrance hall of CR7's house? Without a doubt, Cristiano's taste for interior decoration is very curious. Perhaps it would have been better to leave it in the hands of an expert and for Ronaldo to only comment on the type of grass that he would like to have in his garden, as that's something he certainly knows well.
Ronaldo is a phenomenon. No matter how much love and hate he receives, he will always be a star...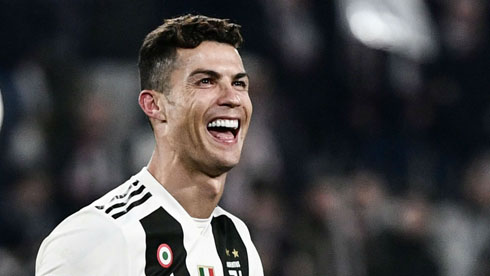 ---
Cristiano Ronaldo next game for Juventus in the Serie A is on May 2, against Udinese. You can watch Udinese vs Juventus, Real Madrid vs Chelsea, Barcelona vs Granada, PSG vs Manchester City, Villarreal vs Arsenal, and Crotone vs Inter, all matches provided from our football live game pages.
Juventus next game:
Udinese vs Juventus kick-off time (02-05-2021):
Beijing (China) | UTC/GMT+8: 00:00
Jakarta (Indonesia) | UTC/GMT+7: 23:00
India (New Delhi) | UTC/GMT+5.30: 21:30
Italy (Turin) | UTC/GMT+2: 18:00
Spain (Madrid) | UTC/GMT+2: 18:00
Portugal and England (Lisbon/London) | UTC/GMT+1: 17:00
Rio de Janeiro (Brazil) | UTC/GMT-3: 14:00
New York (United States) | UTC/GMT-4: 13:00
Los Angeles (United States) | UTC/GMT-7: 10:00
Sources: ronaldo7.net / businessinsider.com / sports.yahoo.com