19.04.2021 » Ronaldo's new club odds and offers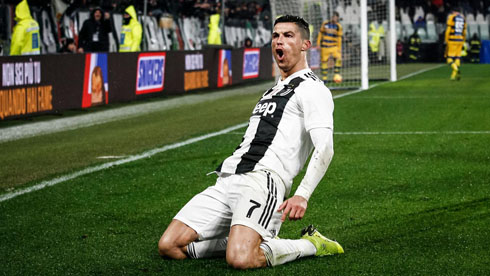 There's roughly one year left in Cristiano Ronaldo's contract with Juventus and the speculation about his next club is huge. Will Ronaldo stay in Italy for his final year with the Bianconeri, or will he embrace a new challenge elsewhere?

Every year we find ourselves looking at the possibility of Cristiano Ronaldo leaving his current club. Most of the time, he is being linked back to the team that helped develop him into the huge star that he is, which is Manchester United. But to most United fans disappointment, it is never the case that he ends up back there and it seems to all be nonsense paper talk. However, Ronaldo is now entering the latter stages of his career and there is a lot of uncertainty as to whether he will stick to his current club Juventus or look to potentially move to a different club to finish off his career and perhaps a lower standard. We have found a list of clubs that the bookmakers are linking Ronaldo to this summer, as well as the best betting offers that you can claim when making a bet like this with them.
Cristiano Ronaldo - A true football artist:
---
The favorites to sign Ronaldo? Obviously... Real Madrid!
The club in pole position to win the signature of possibly the best footballer in the world is former club of Ronaldo, Real Madrid. Several bookmakers dedicated to soccer betting, such as William Hill (who are offering £30 in free bets upon registration) and UniBet (offering £50 in free bets) have listed the chances of this happening at 4/1 odds. That is the lowest we have seen of any major sportsbook. The likes of Betfair and Paddy Power are not as convinced with them putting him at 5/1 to make a return to the Spanish Giants.
Some bookies think a possible destination is the MLS league which is known for taking on players that are coming to the end of their careers. If you take for example Zlatan Ibrahimovic, Wayne Rooney, David Beckham, Steven Gerrard, etc. There are loads of world class players that have gone over to America to finish off their careers. For Ronaldo, it seems unlikely to most people that this will be the case because despite him being at the age that players decide to go, he still proves every week that he has a lot more to give and is the top performer at whatever club he plays at. If you did want to take a punt on him moving to the MLS, you can get odds of 9/1 from Paddy Power and Betfair for him to join Inter Miami, which is David Beckham's newly formed team. Alternatively, if you want odds on him to join any MLS club, UniBet will offer you 14/1 odds.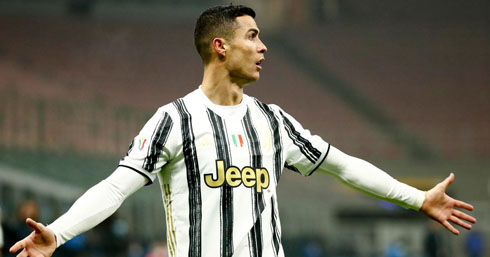 ---
What about a return to Manchester United?
What a lot of fans around the globe want to hear is that Ronaldo is coming back to Manchester United. That would be one of the number 1 transfers for any Manchester United fan. This has been something they have begged for ever since he left for Madrid. There were a lot of disheartened fans when he decided that it was time to leave Madrid but instead went to Juventus. Many United fans believe that despite the Premier League being the toughest and best league in the world, Ronaldo, even at his age, will still be able to perform and be one of the best players in what is a side full of youthful talent. The odds offered by betting sites for this to happen are mixed. You have Paddy Power and Betfair offering 10/3 odds. When you sign up to Betfair you can also get a huge welcome bonus. Then you have the likes of William Hill offering an astonishing 16/1! So maybe the best bet is to take the welcome bonus at William Hill and use their 16/1 odds.
You then of course have other teams in the running which seem to be very unlikely, however we have had some shocks in the football world, so anything is possible. Less popular bets and club selections include Bayern Munich, Sporting Lisbon (which is where Ronaldo began his career) and also Barcelona, who are the rivals of former club Real Madrid and of course still have Lionel Messi.
Overall, there are a lot of interesting suggestions from bookmakers as to whom Ronaldo might move to. However, who is to say he will move at all? Ronaldo might feel that change is not something he wants despite Juventus not living up to the expectations that the club had for themselves or that Ronaldo had for them. They are way off the top spot in the Serie A and have already been knocked out of the Champions League. If Ronaldo still feels that he wants to win a few more trophies before he retires, then that increases the possibility of him leaving, unless Juventus can drastically improve next season, which may require them signing some big players in the summer.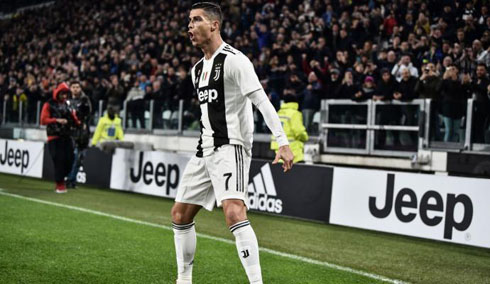 ---
Cristiano Ronaldo next game for Juventus in the Serie A is on April 18, against Atalanta. You can watch Juventus vs Parma, Cadiz vs Real Madrid, PSG vs Angers, Leeds vs Liverpool, Chelsea vs Everton, and Bayern Munich vs Bayer Leverkusen, all matches provided from our live football streaming game pages.
Juventus next game:
Juventus vs Parma kick-off time (21-04-2021):
Beijing (China) | UTC/GMT+8: 02:45
Jakarta (Indonesia) | UTC/GMT+7: 01:45
India (New Delhi) | UTC/GMT+5.30: 00:15
Italy (Turin) | UTC/GMT+2: 20:45
Spain (Madrid) | UTC/GMT+2: 20:45
Portugal and England (Lisbon/London) | UTC/GMT+1: 19:45
Rio de Janeiro (Brazil) | UTC/GMT-3: 15:45
New York (United States) | UTC/GMT-4: 14:45
Los Angeles (United States) | UTC/GMT-7: 11:45
Sources: ronaldo7.net / metro.co.uk / juventus.com