15.04.2021 » Some facts about Ronaldo you may not know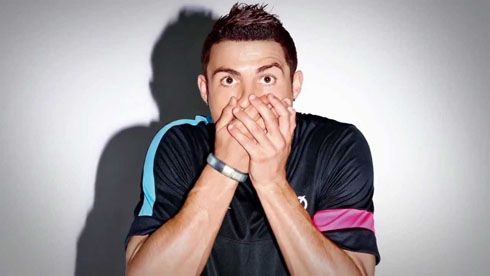 Cristiano Ronaldo sparks interest among pretty much every football fan. However, not everyone knows his story and some of his most remarkable life events. The 36-year old forward never ceases to amaze us...

The game of football is a popular sport, and many superstars have come around throughout the years. Many of them are great, but when you talk about football's most fantastic player, you have to give that prize to Cristiano Ronaldo. Ronaldo is a game-changer, a decisive player and a game legend. Whenever you watch him play, you are in for a complete package. He is the only player that is deemed complete, with a sharp right and left foot, perfect height, and precise ball heading ability, with superb strength and speed to go along with everything. This article will discuss some of the most remarkable facts about Cristiano Ronaldo that you might not know about...
Cristiano Ronaldo - Skill show with Juventus:
---
Ronaldo's complete name
Ronaldo is mainly known as Cristiano Ronaldo. However, if you do more research, you will find out that that is not his complete name. He has a longer name which is Cristiano Ronaldo dos Santos Aveiro. And suppose you are familiar with that name. In that case, you may not know that he was named after Ronald Regan, a former United States president, whom Ronaldo's father loved so much.
---
Nickname (crybaby and little bee)
Ronaldo, while growing up, didn't have a flashy nickname like most other kids; he was known by two nicknames: "cry baby" and a "little bee". The first nickname was because he always cries when things don't go the way he wants. Most importantly, when kids are fighting while they play football, he mostly resorts to crying as the tactics to resolve the conflict. The other nickname, "little bee", was because of his speed while playing football. This speed hasn't changed in his skillset to date. Only a few can match his speed.
---
A committed and loyal friendship
This part of his story is emotional and inspiring, as his life in general. Growing up, Ronaldo had a close friend in Albert Fantrau, his teammate. Their coach then pitched them against each other and claimed that whoever got the highest scoring record in a game would have the chance of a scholarship in Lisbon's excellent football academy. The two friends took the challenge seriously and were equal on the goal front. As the game wind down, Fantrau had a chance to score but instead, passed the ball to Ronaldo and therefore passed up the opportunity to go to Lisbon. He later explained that he knew Ronaldo was a better football player than himself. Since then, Ronaldo has not forgotten what his friend did and has rewarded him with a house, car, and money.
---
Ronaldo never drink alcoholics
Everyone has a tragedy at some point in life, and Ronaldo does as well; at the age of twenty, his father Jose died due to alcohol complications. Despite trying to get his father to the rehab on different occasions, Jose refused his help. Because of this loss, Ronaldo refuses to drink alcohol. His concern is that such behavior is hereditary, and he doesn't want to follow his dad's footsteps...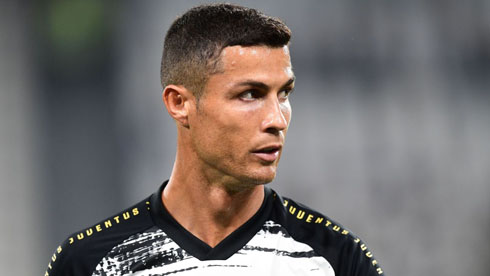 ---
Ronaldo was the first Portuguese to ever play for Manchester United
Manchester United paid 12 million British pounds for Ronaldo in 2003; being a teenager at that time, that was a considerable sum to pay. After joining United, he became the first-ever Portuguese player to join them. He was also given the iconic jersey number seven, previously worn by David Beckham, Eric Cantona, and George Best. Ronaldo was not scared of this jersey. He lived up to the responsibility, and the jersey number became a sporting signature for him.
---
Historic goal scoring record in champion's league
Ronaldo always relishes the opportunity to play at the highest level of the game and has gone down in history as the first player to reach the 100-goal mark in the Champions League. He currently has 134 goals in the Champions League and has won the Pichichi of the competition in six different occasions. The first time being when he was playing with Manchester United.
---
The highest scorer in Real Madrid history
Real Madrid is known to be the greatest football club in the world. Many great footballers have graced Madrid's Santiago Bernabéu stadium, including Di Stefano, Raul, Puskas, and Santillana. None of the football greats can match Ronaldo's feet as the highest scorer of the world's greatest football club. Cristiano Ronaldo currently has 427 goals in 421 matches while playing for the Merengues. That is an outstanding achievement that might not be matched by any other player any time soon.
---
Ronaldo has a giving heart and no tattoo on his body
Many superstar players, almost all have a tattoo somewhere on their body, in remembrance of an experience or for many other reasons known to them. But Cristiano Ronaldo has no single tattoo on his body and is not looking to have one any time soon. Ronaldo has a dedication to donating blood, which could be why he doesn't have a tattoo on his body. According to the Red Cross guidelines, one should not donate blood for four months after getting a tattoo. Furthermore, Cristiano has donated his bone marrow to help his teammates Carlos Matins' son.
---
In conclusion
There has been a different superstar for every era in football. Still, Cristiano Ronaldo embodies an exceptional specimen among all of the past superstars, his hardworking and dedication has motivated many new generation superstars to push themselves to the limit and achieve success; Cristiano Ronaldo is not just a football superstar, he has proved to be a great personality both on and off the football pitch.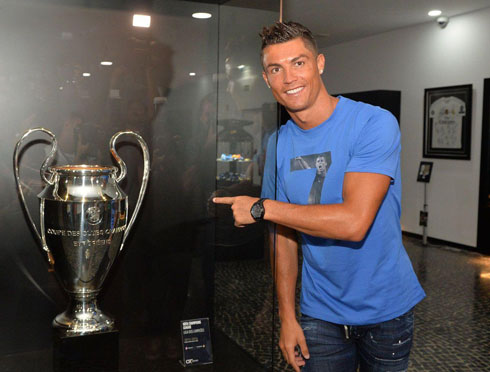 ---
Cristiano Ronaldo next game for Juventus in the Serie A is on April 18, against Atalanta. You can watch Atalanta vs Juventus, Getafe vs Real Madrid, Athletic Bilbao vs Barcelona, Manchester United vs Granada, Slavia Praha vs Arsenal, and AS Roma vs Ajax, all matches provided from our football streaming game pages.
Juventus next game:
Atalanta vs Juventus kick-off time (18-04-2021):
Beijing (China) | UTC/GMT+8: 21:00
Jakarta (Indonesia) | UTC/GMT+7: 20:00
India (New Delhi) | UTC/GMT+5.30: 18:30
Italy (Turin) | UTC/GMT+2: 15:00
Spain (Madrid) | UTC/GMT+2: 15:00
Portugal and England (Lisbon/London) | UTC/GMT+1: 14:00
Rio de Janeiro (Brazil) | UTC/GMT-3: 10:00
New York (United States) | UTC/GMT-4: 09:00
Los Angeles (United States) | UTC/GMT-7: 06:00
Sources: ronaldo7.net / washingtonpost.com / uefa.com