12.04.2021 » Why is Ronaldo considered to be the greatest player in his era?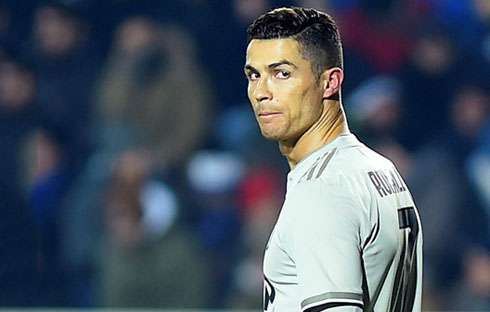 Cristiano Ronaldo started his professional career with one goal in mind and that was to become the greatest player this sport has ever seen. Nearly 20 years later after his debut, it's fair to recognize he may have already accomplished that feat...

The planet has witnessed numerous living legends from time to time and Cristiano Ronaldo is certainly one of them. There isn't a man alive on this planet who hasn't heard of Ronaldo at least once and it doesn't matter if that person is a football fan or not. Because of his monolithic focus and his intense dedication, the Portuguese forward challenged some of the most popular footballers in the world and today, he is regarded as the greatest player on the planet. He also has a role to play in doubling the popularity of soccer. If you have an interest in betting on soccer and other games, you can check out casino bonus.
Cristiano Ronaldo - 25 memorable hat-tricks:
---
The early life of Ronaldo
Born on 5th February, 1985, in the small island of Portugal, Ronaldo is the youngest of the four siblings. He was born in an extremely poor family and he had to undergo a lot of troubles, but Ronaldo turned all his struggles into the greatest turning point of his life. Since his childhood, he has turned all his attention to soccer. Although he was diagnosed with the heart disease at the age of 15, it did not stop him from achieving his dreams. He underwent a surgery and after a few days, he was back to playing soccer. Ronaldo played for multiple small clubs but his first famous game was in the Portuguese League. He was 18 when he participated in that match and that was the start of a journey which made him the greatest player of his era...
---
His journey towards success
Cristiano Ronaldo is no doubt a living legend. He has always shown strong determination towards his work. He is extremely dedicated and is also intensely hard working. His immense determination has helped him to achieve any accomplishments he wanted. Ronaldo and Messi are no doubt the greatest players in this era. Ronaldo, however, had a comparatively slow start as he had to switch between multiple clubs before he could get into a huge name like Manchester United. Even there, he wasn't the only shining star. There were other players as well and he had to struggle really hard to make a place for himself in the crowd.
Although Manchester United gave him an excellent platform to showcase their skills, he lagged behind in important statistics. He then got the opportunity to prove himself to be the best player in the world in 2008 and finally he made a switch to Real Madrid. He has given an endless number of top performances and made excellent comebacks during his stay at Real Madrid. Whenever people came under the impression that he was no longer the best, he started performing even better.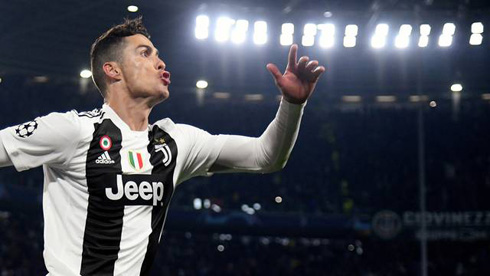 ---
A legend in the making
What brought Ronaldo on top is his ability to adapt. He started playing as a wide midfielder and then, he gradually started playing on the wings to take advantage of the stepovers and pace. Then he gradually developed a strategy of coming inwards and finally, he started playing for the position of a striker. The only stain in his otherwise glorious career is his failure to bring major glory to his national team Portugal. In spite of Ronaldo being one of the best players of Portugal, the team never got global recognition. Ronaldo holds the record of acquiring the most number of goals in the world. He is also the second highest goal scorer in Europe for international games. He plays with both his feet. He also plays on both the wings and has an intuitive ability to make the best out of all his opportunities.
Ronaldo currently plays for Juventus and he is 36 years old. He joined Juventus in 2018 after being with Real Madrid for 9 years. He completed his Real Madrid career with 311 goals in 292 matches. He scored a brilliant 28 goals in his first season with Juventus. He is the club's top player and he has also won the FIFA player of the year titles 5 times. He is also the leading goal scorer in the UEFA Champions League. He is in the Forbes list of top 100 celebrities. He is also one of the world's highest paid athletes. He is also the brand ambassador for numerous brands.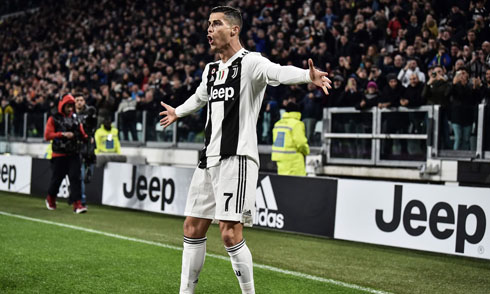 ---
Cristiano Ronaldo next game for Juventus in the Serie A is on April 18, against Atalanta. You can watch Atalanta vs Juventus, Liverpool vs Real Madrid, Celta vs Sevilla, Borussia Dortmund vs Man City, Brighton vs Everton, and PSG vs Bayern Munchen, all matches provided from our soccer streaming game pages.
Juventus next game:
Atalanta vs Juventus kick-off time (18-04-2021):
Beijing (China) | UTC/GMT+8: 21:00
Jakarta (Indonesia) | UTC/GMT+7: 20:00
India (New Delhi) | UTC/GMT+5.30: 18:30
Italy (Turin) | UTC/GMT+2: 15:00
Spain (Madrid) | UTC/GMT+2: 15:00
Portugal and England (Lisbon/London) | UTC/GMT+1: 14:00
Rio de Janeiro (Brazil) | UTC/GMT-3: 10:00
New York (United States) | UTC/GMT-4: 09:00
Los Angeles (United States) | UTC/GMT-7: 06:00
Sources: ronaldo7.net / goal.com / nytimes.com / eurosport.com