31.03.2021 » 22 facts every Cristiano Ronaldo fan should know about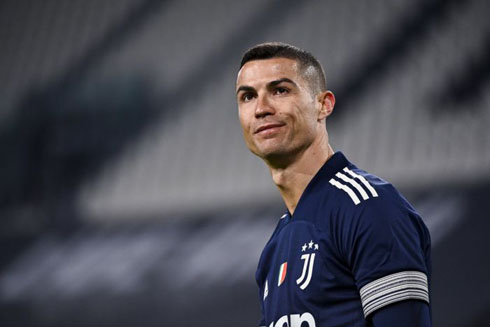 Ronaldo has had a career filled with great stories, but even those who follow him since his early years in Sporting, certainly missed some interesting facts about the Portuguese star.

Cristiano Ronaldo, without a doubt, is one of the biggest football legends today. Even non-football fans know who Ronaldo is. Although he started his career with Manchester United in the EPL (English Premier League), he gained recognition with Real Madrid. From his undeniably good looks, accolades to his remarkable skills on the field, there's a lot to learn about Ronaldo. For those of you who aren't familiar with the football star, how did he get to where he is today? What records has he set? And what he's like off the football field? If you're interested in getting to know Ronaldo better, here are a few fun facts for you.
Looking for the best football betting tips? Check bet of the day tips on ProTipster.
Let the facts begin!
Cristiano Ronaldo - Not done yet:
---
#1 - Came from humble beginnings
Cristiano Ronaldo dos Santos Aveiro had a rags to riches story. He grew up on the small island of Madeira, Portugal. Growing up, his family didn't have a lot of money. With very little to lose and all to gain, becoming a professional football player was his only way to get out of poverty.
---
#2 - Named after a U.S. President
Ronaldo was named after his father's favorite actor, the former U.S. President Ronald Reagan.
---
#3 - The youngest in the family
Ronaldo is the youngest child of José Dinis Aveiro and Maria Dolores dos Santos Aveiro.
---
#4 - Shared a room with his siblings
Growing up in a low-income household, Cristiano had to share with his older brother and sisters.
---
#5 - His family supported his dream
Ronaldo showed enormous potential from the age of 11. To support his dream of becoming a professional football player, his entire family made the sacrifice of moving to Lisbon, Portugal. They moved to allow Ronaldo to play for national junior teams located in the capital.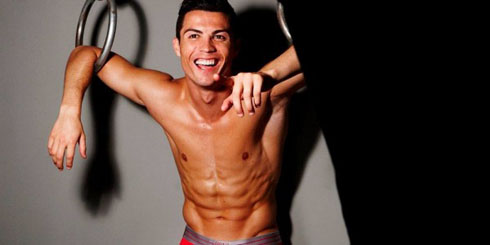 ---
#6 - He has an autobiography
In 2007, Ronaldo published an autobiographical book on his life called Moments.
---
#7 - He was always fast on the field
As a young boy, he was always playing football. Ronaldo was given a nickname by his friend, little bee. His mother, Dolores Aveiro explains, he was given this name because no one could catch him on the field.
---
#8 - Diagnosed with a heart condition
At 15 years old, Ronaldo was diagnosed with a heart condition called racing heart that he had to have surgery for. Luckily, after the operation, he was able to continue to pursue his dream of becoming a professional football player.
---
#9 - He has set records
Back in 2008, Ronaldo set the world records of goals scored. After scoring 42, he earned the FIFA World of the Year honor.
---
#10 - Became the highest-paid player for his age
At the age of 18 years old, Ronaldo became the highest-paid football player for his age. Back in 2003, Ronaldo signed a £12 million contract with Manchester United.
---
#11 - Super fast free-kick
Ronaldo has lived up to his childhood nickname as "little bee". His free-kick is about 130 km per hour.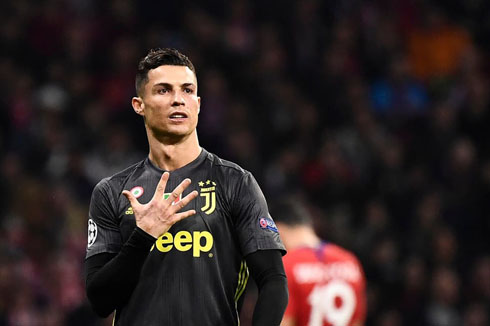 ---
#12 - Jumps higher than a cheetah
Cristiano Ronaldo has wondrous athletic abilities. He can jump with five times more power than a wild Cheetah in full flight. His super-speed can ascend him 44cm in the air, higher than the average NBA player.
---
#13 - A monster at the gym
It's a given that Ronaldo is extremely fit. But it's important to note that he can lift about 23,055 kilograms of total weight per training session. Can't imagine how heavy that is? It's the total weight of 16 Prius cars.
---
#14 - Got his big break thanks to his friend
Cristiano believes that he got his first big break thanks to his close friend Albert Fantrau. During a youth club game, Frantau passed up a goal so that Ronaldo would get into the Academy from Sporting in Lisbon.
Even after years have passed, Ronaldo didn't fail to give thanks to his friend. Living a life of luxury with a house and car, Frantau said it's all thanks to Cristiano.
---
#15 - Cristiano has his fashion boutique
In 2006, Ronaldo launched his fashion boutique called CR7 in his hometown, Madeira, Portugal. The meaning of the brand's name is his initials and shirt number.
Two years later, he opened another branch of CR7 in Lisbon. His boutique is known for its edgy styles like studded belts and leather pockets.
---
#16 - Has no tattoos
He might be one of the few non-tattooed football players. As a regular blood donor, Ronaldo has no desire to get tattoos.
---
#17 - A straight edge
Ronaldo's father died at the young age of 52 years old from alcoholism. As a result, Ronaldo doesn't smoke or drink alcohol. He also believes that it could affect his health and performance on the field.
---
#18 - Got his first paid gig at 13 years old
A year after moving to Lisbon from Madeira, Ronaldo was given 1,500 Euros to join Sporting CP, an all-boys team in Lisbon.
---
#19 - Sold a boot for 1.5 million Euros
Ronaldo has been awarded two European Golden Shoe awards in his professional career. This award is given to a player who scores the most goals in the league across all of the top European leagues.
To give back, Cristiano sold one of the golden awards for 1.5 million Euros and gave the earnings to help fund schools in Gaza.
---
#20 - He has an app
If you're a huge mobile gaming and Ronaldo fan, you're in luck! He has his own mobile game called Heads Up!
---
#21 - Family Man
Aside from his successful career, he is focused on raising his family with a long-term partner, Georgina Rodríguez. Ronaldo is a happy father of four kids, Cristiano Ronaldo Jr., Alana, and twins Eva and Mateo.
// QUICK RECAP
There you have it! 22 awesome facts about one of the biggest football stars today. After learning more about Ronaldo, it's no doubt that this guy was born to shine!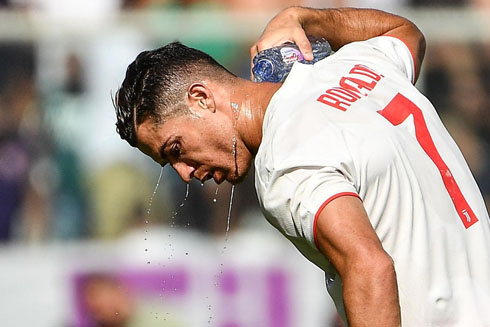 ---
Cristiano Ronaldo next game for Portugal in the FIFA World Cup Qualifiers is on March 30, against Luxembourg. You can watch Luxembourg vs Portugal, Lithuania vs Italy, Spain vs Kosovo, England vs Poland, Belgium vs Belarus, and Germany vs Macedonia, all matches provided from our soccer live streaming game pages.
Portugal next game:
Luxembourg vs Portugal kick-off time (30-03-2021):
Beijing (China) | UTC/GMT+7: 02:45
Jakarta (Indonesia) | UTC/GMT+6: 01:45
India (New Delhi) | UTC/GMT+4.30: 00:15
Italy (Turin) | UTC/GMT+1: 20:45
Spain (Madrid) | UTC/GMT+1: 20:45
Portugal and England (Lisbon/London) | UTC/GMT+0: 19:45
Rio de Janeiro (Brazil) | UTC/GMT-4: 15:45
New York (United States) | UTC/GMT-5: 14:45
Los Angeles (United States) | UTC/GMT-8: 11:45
Sources: ronaldo7.net / goal.com / as.com