26.03.2021 » Cristiano Ronaldo - A phenomenon that never gets tired of winning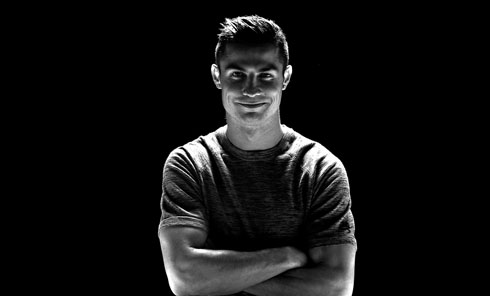 Cristiano Ronaldo is the ultimate example of how a professional athlete should behave both on and off the pitch. The Portuguese legend embodies the hard-working athlete that constantly looks to improve his game, no matter what success he already achieved...

Juventus striker Cristiano Ronaldo reached the figure of 770 goals (until March 16 of 2021) scored in official matches during his career, which speaks of the validity that the Portuguese striker still maintains on a soccer field despite his 36 years of age. He is really great because in addition to scoring goals, he is a fundamental part of his team. It's been like that since his early days in England, where he led a Manchester United side to glory in the Premier League and also in the Champions League, but also in Madrid while playing for the Merengues.
Cristiano Ronaldo - A true warrior on the pitch:
---
Cristiano Ronaldo, key piece in Juve's attack
By way of praise, what Cristiano has done in the last year is more important than what Juventus achieved, because one month after turning 36 he was the Serie A top scorer with 14 goals, two more than his persecutor, Romelu Lukaku, and only 4 were from the penalty spot.
Cristiano simply does not run out of gas, mainly because he his mentality is one of his main strengths and he is very determined to always look to improve himself.
He is one of the best player of the 21st centur and he has already been awarded in this category at the Globe Soccer Award gala.
Cristiano is defies limits in multiple ways and as the years go by, we continue to see how he is fundamental for a team like Juve, although at the moment the Bianconeri are away from AC Milan and Inter on the top of the Serie A table.
What makes Cristiano different from the rest is his winning mentality. Lionel Messi might be considered to be a player of higher quality by some, but Cristiano's mentality is second to none... not even Messi himself. His perseverance and preparation is what makes him different. Behind each goal he scores, there are hours of work, a lot of effort and discipline. That's why he achieves his goals and became who he is today...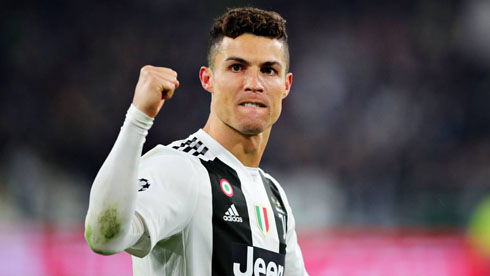 ---
It's all about the mindset...
Many footballers at their age, take a nap and start playing more relaxed. This is not the case of the Portuguese player, who instead of training less because he has little left in his career, he trains harder to remain the figure he was during all this time.
Finally, and beyond awards, brands or comparisons, with other current and historical figures in world football, that willpower is what should stand out from Cristiano Ronaldo. He may not be the best player of the 21st century, but he is the one with the strongest mentality, because everything he has achieved comes from his mindset and Cristiano's mentality, in football, no one else has.
Cristiano is Cristiano. There are many players who may be more talented than him but few, even in the last 100 years, have had the same mentality as him. Cristiano's main strength is his mentality and that is what moved him through the years, forcing him to train much harder than most other professional players. That mentality is the only reason why his achievements are difficult for anyone to match, at least for the next few decades. Mentality plays a role everywhere, determining who are the winners and who are the losers. Even for someone who plays at an online casino like online-betting.jp, mentality plays a role in more than just luck...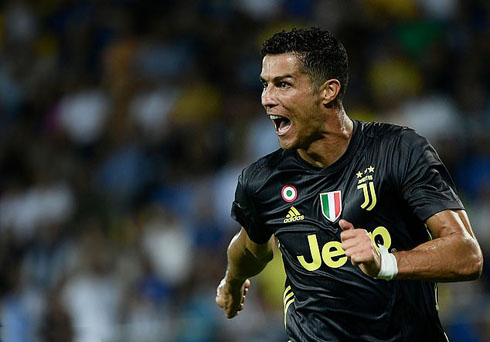 ---
Cristiano Ronaldo next game for Portugal in the FIFA World Cup Qualifiers is on March 27, against Serbia. You can watch Serbia vs Portugal, Italy vs Northern Ireland, Spain vs Greece, England vs San Marino, USA vs Jamaica, and Germany vs Iceland, all matches provided from our live footy game pages.
Portugal next game:
Serbia vs Portugal kick-off time (27-03-2021):
Beijing (China) | UTC/GMT+7: 02:45
Jakarta (Indonesia) | UTC/GMT+6: 01:45
India (New Delhi) | UTC/GMT+4.30: 00:15
Italy (Turin) | UTC/GMT+1: 20:45
Spain (Madrid) | UTC/GMT+1: 20:45
Portugal and England (Lisbon/London) | UTC/GMT+0: 19:45
Rio de Janeiro (Brazil) | UTC/GMT-4: 15:45
New York (United States) | UTC/GMT-5: 14:45
Los Angeles (United States) | UTC/GMT-8: 11:45
Sources: ronaldo7.net / dazn.com / sportsnet.ca