21.03.2021 » Cristiano Ronaldo's flashiest endorsements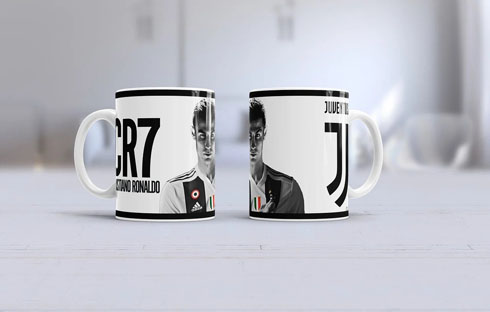 Cristiano Ronaldo's value as an asset is something complex to calculate, as the Portuguese star is worth not only for what he brings on the pitch, but also in terms of his own brand image. His endorsement deals keep piling up over the years and there's no way to predict when it's going to slow down...
Whether they love him or hate him, many would kill for what Cristiano Ronaldo has built for himself. Starting as a football star, the Portuguese striker has since turned himself into one of the most globally-recognized brands related to football — as well as lifestyle, health, and even fashion. The international superstar has a long list of varied endorsements, ranging from products he mentions a single time (like the phone screen protector Panzer) to ongoing projects with charitable organizations (where the striker nets no profit).
Cristiano Ronaldo - Endorsement deals:
---
Ronaldo is the perfect choice for many brands!
Back in 2015, Ronaldo even moonlighted with a gaming company. Though a brief endorsement, the star rubbed elbows with fellow enthusiasts, including the NBA's Dwyane Wade. Though there's no word if he still keeps up with card games or new slots like jammin jars free play, the endorsement shed light on what the athlete does for fun.
Historically, most of his endorsements have been for professional athletic products rather than recreational activities. But with Ronaldo keeping a tight lid on his personal life, one of the only ways fans have to get closer to the star is by following his endorsements via his social media platforms.
Let's take a look at some of the football star's flashiest endorsements, from those that bring in massive (and often undisclosed) checks to his more altruistic projects.
---
Moneymakers: Nike and Tag Heuer
Ronaldo has long been associated with Nike, beginning with their 2003 partnership. In 2016, Ronaldo became the third athlete, along with American basketball legends LeBron James and Michael Jordan, to sign a lifetime partnership with the athletic brand.
Though no one is sure how much the contract guarantees Ronaldo, its speculated to be in the range of $1 billion — though that paycheck seems a bit low to many. Back in 2015, Ronaldo generated some $474 million for Nike via his hundreds of posts on social media, which means the contract is likely worth more than $1 billion (or could be related to sales).
Like Nike, it's uncertain how much Ronaldo's partnership with Tag Heuer is worth. The luxury Swiss watch manufacturer has partnered with Ronaldo since 2014 and with some prices at $194,000 (for their Carrera Mikrotourbillon S model), it's likely worth multi-millions.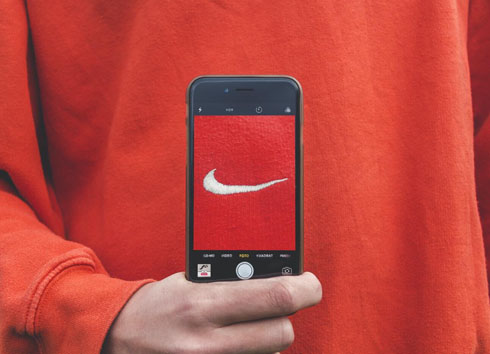 ---
On-Brand Athletics: SIXPAD and Crunch Fitness
With some of the most interesting sponsorship deals under his belt, Ronaldo's contracts have raised eyebrows throughout the years. There's been a fleece company, a telecommunications giant, shampoo, hotels — the list goes on.
One of his more recent endorsements is of an athletic product called SIXPAD, which promises to use electrical currents to stimulate muscles and therefore help users get six-pack abs. However, it had many scratching their heads because of the technology's strange appearance.
In addition to backing fitness solutions, Ronaldo has also backed major gym brand Crunch Fitness. The company partnered with the striker to create a line of CR7-branded gyms that highlight certain exercises and mentalities that Ronaldo uses to stay at the top of his game.
---
Having Fun: CR7 Selfie app
In 2016, Ronaldo announced his partnership with one of the world's largest charitable groups to create a selfie app that allows fans to create a virtual selfie with the star. The cost of the app, $1.99 for Apple and Android devices, was funneled directly to help bring resources to those in need.
The app allowed fans to recreate a selfie with Ronaldo in various poses, from singing karaoke, to holding a trophy, to stepping out in a stylish suit. Not only did the app allow fans to interact on a (virtual) personal level with the star through simulated selfies, but it also drove donations and attention toward a worthy cause.
To be fair, Ronaldo isn't the first superstar to team up with a charitable organization. Others include LeBron James and pro-wrestler John Cena — though none have continually worked with charities quite like the five-time Ballon d'Or recipient.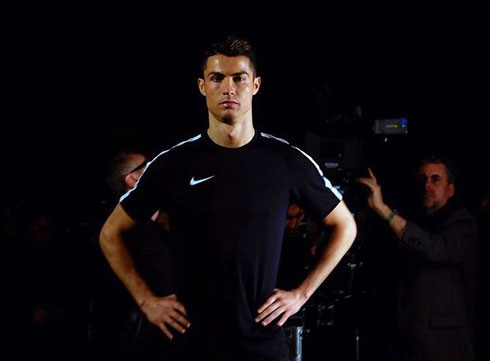 ---
Cristiano Ronaldo next game for Juventus in the Serie A is on March 21, against Benevento. You can watch Juventus vs Benevento, Fiorentina vs AC Milan, Real Sociedad vs Barcelona, Leicester City vs Man United, West Ham vs Arsenal, and Chelsea vs Southampton, all matches provided from our live streaming game pages.
Juventus next game:
Juventus vs Benevento kick-off time (21-03-2021):
Beijing (China) | UTC/GMT+7: 21:00
Jakarta (Indonesia) | UTC/GMT+6: 20:00
India (New Delhi) | UTC/GMT+4.30: 18:30
Italy (Turin) | UTC/GMT+1: 15:00
Spain (Madrid) | UTC/GMT+1: 15:00
Portugal and England (Lisbon/London) | UTC/GMT+0: 14:00
Rio de Janeiro (Brazil) | UTC/GMT-4: 10:00
New York (United States) | UTC/GMT-5: 09:00
Los Angeles (United States) | UTC/GMT-8: 06:00
Sources: ronaldo7.net / espn.com / sixpad.com.sg / bleacherreport.com