19.03.2021 » Why Ronaldo is the most accomplished football player of the decade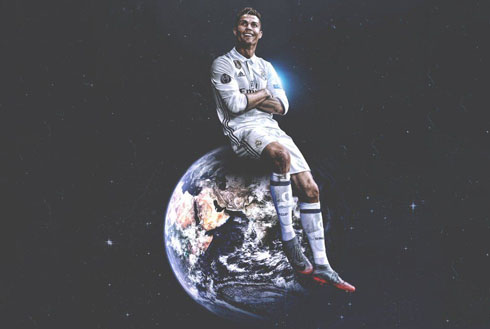 Ronaldo has made sure his name would be written in history books after performing at the highest level for nearly two decades. The Portuguese superstar raised the bar in football and he'll go down as noe of the most accomplished players ever...
Whenever people are debating the most accomplished footballer of the decade, there will only tend to be two front-runners for this accolade. One is Lionel Messi, the phenomenally-talented Argentinian striker, who has spent his entire senior career with Spanish giants Barcelona. The other is Portuguese goalscoring ace, Cristiano Ronaldo. Where their honors as players concerned, both have been rewarded with so many trophies there is little to differentiate between them. But in terms of the impact they have made outside of football, as a role model, and inspiring legions of devotees through dedication to philanthropic causes, only one of them deserves the title of most accomplished. Cristiano Ronaldo. Here are the top five reasons.
Cristiano Ronaldo - Dreams:
---
His is a true rags-to-riches story
From the outset, Ronaldo was driven by a fierce ambition to succeed. Like so many naturally talented players, he saw football as a way of breaking away from the relative poverty of his homeland. Born in the Portuguese island of Madeira, his mother was a cook, and his father a gardener and part-time kit supervisor for local club Andorinha. But Ronaldo also suffered a rare medical condition, diagnosed as a racing heart, that would have curtailed his footballing ambitions. However, he underwent life-altering laser surgery, recovering quickly, and resumed his chosen career path.
---
He has achieved glory in many different countries
Where Ronaldo differs significantly from his arch-rival Messi is the fact he has played in several countries, adapting to the demands of the top leagues in, respectively, Portugal, England, Spain, and Italy. He received numerous accolades, including praise from legendary Irish winger, George Best. "There have been a few players described as the new George Best over the years, but this is the first time it's been a compliment to me." Ronaldo has won 31 major trophies with Sporting Lisbon, Manchester United, Real Madrid, and Juventus. He is the record-holder for most goals and assists in the Champions League and scored a record 770 goals in his senior career.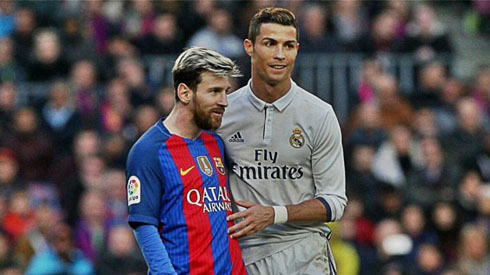 ---
His dating life has been truly inspirational
As such a high-profile professional player, Ronaldo has been linked with various stunning women, including models such as the iconic Russian Irina Shayk. If you are a fan of Internet dating, it will come as no surprise that on multiple dating platforms represented on beyondthecharter you can find special fan groups where people discuss who Ronaldo is dating. Anyone keen to interact with fellow devotees of his extensive fan club will delight in finding other site users sharing their interest in the Portuguese superstar. Finding common ground is always a fantastic way for relationships to progress from the virtual environment to passion in the real world.
---
He has championed so many causes
Ronaldo is particularly respected for his devotion to charitable causes. As far back as 2004, in the wake of the devastating Indian Ocean tsunami, spotting a survivor wearing a Portugal national shirt was enough to prompt him to offer a considerable portion of his wealth to helping victims. He remains a teetotaller and refuses tattoos because he regularly donates blood.
---
He endorses so many products and services
Ronaldo is known for so much more than football. It's his sporting career that has brought him so much success, not to mention over half a billion social media followers. But he also cultivates his image way beyond football, endorsing financial services and sportswear, soft drinks, and computer games. Where the latter is concerned gamers the world over will be familiar with his "siiiii" goal celebration, and may well be inspired to emulate this!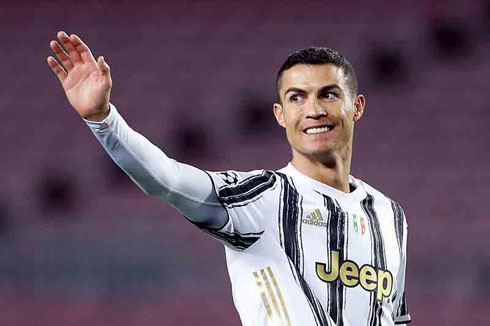 ---
Cristiano Ronaldo next game for Juventus in the Serie A is on March 21, against Benevento. You can watch Juventus vs Benevento, Celta vs Real Madrid, Inter Milan vs Sassuolo, Everton vs Man City, AFC Bournemouth vs Southampton, and Bayern Munich vs VfB Stuttgart, all matches provided from our soccer live streams game pages.
Juventus next game:
Juventus vs Benevento kick-off time (21-03-2021):
Beijing (China) | UTC/GMT+7: 21:00
Jakarta (Indonesia) | UTC/GMT+6: 20:00
India (New Delhi) | UTC/GMT+4.30: 18:30
Italy (Turin) | UTC/GMT+1: 15:00
Spain (Madrid) | UTC/GMT+1: 15:00
Portugal and England (Lisbon/London) | UTC/GMT+0: 14:00
Rio de Janeiro (Brazil) | UTC/GMT-4: 10:00
New York (United States) | UTC/GMT-5: 09:00
Los Angeles (United States) | UTC/GMT-8: 06:00
Sources: ronaldo7.net / kickoff.com / uefa.com