17.03.2021 » Will Cristiano Ronaldo finish his career at Juventus?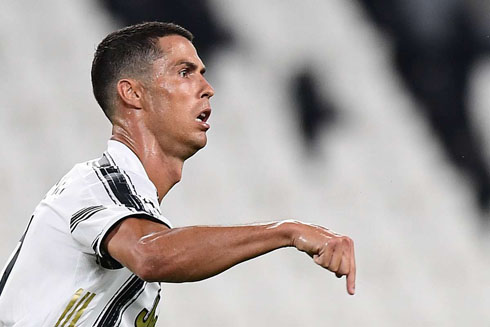 Over the last few days and especially since Juventus was shown the exit door in the Champions League by FC Porto, rumors started arising about Cristiano Ronaldo leaving the club next summer. Is his journey over in Italy?
It's been a difficult season for Cristiano Ronaldo's Juventus and the club's exit from the Champions League looks to have robbed them of a chance of any major silverware. With Inter Milan clear at the top of Serie A (the Nerazzurri have a 10-point advantage with one game in hand), Juve will wave goodbye to their domestic dominance and the question is, what now for the Old Lady? The minimum target for the club will be to get back to the summit of Italian football but to do that, they will have to keep hold of their prize asset. Nevertheless, Juventus will still play Atalanta in the Italian Cup final in May and winning that trophy could be everything that's left for Andrea Pirlo and his men...
Cristiano Ronaldo - Juventus goals:
---
All good things come to an end
When Juventus claimed the Serie A title at the end of the 2019/20 season, they did so for the ninth year in succession. It's been an incredible run but it looks certain that the record is about to come to an end. After 26 games of the current Serie A campaign, Inter Milan have a significant lead at the top of the table.
Inter go into the closing stages of the season with a nine point gap over neighbours and rivals AC Milan, while Juventus are one point further back in third place. The sportsbooks have effectively written off Juve's chances as a result. At that stage of the campaign, UK bookmakers attached to sbo.net listed Inter as red hot 1/5 favourites for the title while Juventus were in a distant second place at 36/5.
At those odds, prospective bettors may wish to look for offers and promotions rather than risk a real money stake. Sbo.net have links to those too and there will also be news updates and opinion articles as the European football seasons come to a close.
Assuming that Juventus do miss out, questions are likely to arise in relation to Cristiano Ronaldo's future at the club.
---
What now for CR7?
As stories began to emerge that Cristiano Ronaldo came close to rejoining Manchester United last summer, speculation has grown concerning his plans for next season. CR7 turned 36 in February and he's reached an age where many would be looking for a big final payday in countries such as China and the United States. But this is no ordinary player and Ronaldo would have no need of the finances that typically come with such a deal.
Another point to keep in mind is that clubs are unlikely to see his age as an issue. The big sides around the world might be reluctant to pursue a 36 year old but Ronaldo's stats aren't exactly dropping with age. Since joining Juventus back in 2018, he's now scored 92 goals across all competitions. His best return came in 2019/20 when CR7 managed 37 goals but he remains on target to match the previous campaign's total of 28. While a short term contract may be the most likely option for potential buyers, clubs would feel that Ronaldo still has plenty to offer.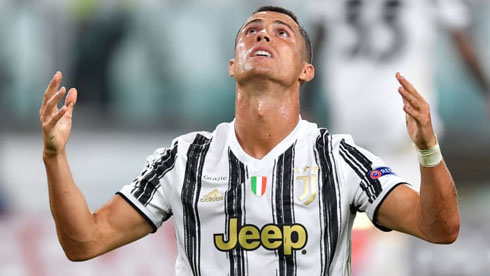 ---
What's left to achieve?
The decision may eventually come down to the player and what he feels there is left to achieve. Ronaldo has won multiple domestic titles along with several Champions League and Ballon d'Or trophies. He's also succeeded on the international stage thanks to that Euro 2016 victory with Portugal.
Is the desire there to carry on and win more medals or would CR7 be considering some personal landmarks? It would be nice to finish at Juventus with 100 club goals but he may well hit that mark by the end of this season. Alternatively, does Ronaldo want to emulate Zlatan Ibrahimovic and be playing top level football at the age of 40?
Questions remain but it will be a fascinating summer for followers of one of the greatest footballers of all time.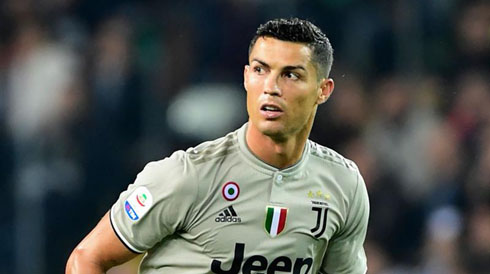 ---
Cristiano Ronaldo next game for Juventus in the Serie A is on March 21, against Benevento. You can watch Juve vs Benevento, Young Boys vs Ajax, PSG vs Lille, AC Milan vs Manchester United, Chelsea vs Atletico Madrid, and Bayern Munchen vs Lazio, all matches provided from our live soccer game pages.
Juventus next game:
Juventus vs Benevento kick-off time (21-03-2021):
Beijing (China) | UTC/GMT+7: 21:00
Jakarta (Indonesia) | UTC/GMT+6: 20:00
India (New Delhi) | UTC/GMT+4.30: 18:30
Italy (Turin) | UTC/GMT+1: 15:00
Spain (Madrid) | UTC/GMT+1: 15:00
Portugal and England (Lisbon/London) | UTC/GMT+0: 14:00
Rio de Janeiro (Brazil) | UTC/GMT-4: 10:00
New York (United States) | UTC/GMT-5: 09:00
Los Angeles (United States) | UTC/GMT-8: 06:00
Sources: ronaldo7.net / espn.com / teamtalk.com