16.03.2021 » Cristiano Ronaldo - The most influential player of the 21st century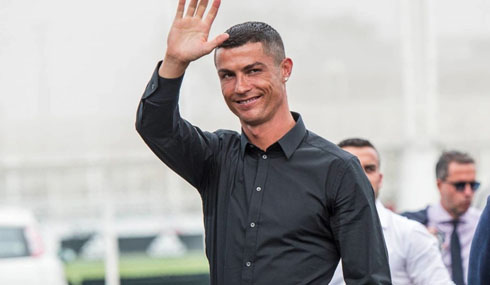 Ronaldo is the true definition of a sport icon in the modern era. The Portuguese superstar has conquered everything he could on a personal level throughout his career and it's no surprise he ended up becoming the most influential player of 21st century...

There will always be debate amongst fans about whether Cristiano Ronaldo or his Argentinian rival Lionel Messi is, technically, the greatest player of the current age. Both players have amassed an incredible array of trophies and plaudits over their respective careers, for their clubs, and their countries. But in terms of influencing their legions of fans across the globe, this is no longer a two-horse race. Only one of this impressive duo has done so much in terms of channeling his considerable income towards worthy causes. Only one has so fastidiously cultivated his public profile through endorsements that have spread far beyond his chosen sport. Only one has accumulated more social media followers than any other sportsperson in history. And that is Cristiano Ronaldo.
Cristiano Ronaldo - Player of the century award:
---
Origins
For someone who has risen to be dizzying heights of achievement, Ronaldo's origins were inauspicious. Born on the Portuguese island of Madeira in the Atlantic Ocean, his family background was a far cry from the jet-setting lifestyle he now enjoys. The youngest child of a cook and a gardener, he was an unruly school pupil who reputdedly threw a chair at one of his teachers! He was also diagnosed with a rare heart condition that might have forced him to give up football. However, after undergoing heart surgery involving laser treatment, he made a full recovery.
---
Majestic football career
While playing for, respectively, Sporting Lisbon, Manchester United, Real Madrid, and Juventus, to say Ronaldo's career has been successful would be the understatement of the century. He holds the record for scoring the most goals in the Champions League, and the World Cup. He has scored a total of almost 800 goals for his various clubs and his international sides. Throughout his time in Portugal, England, Spain, and Italy, he has lifted no fewer than 31 trophies. He has also won the coveted Ballon d'Or five times.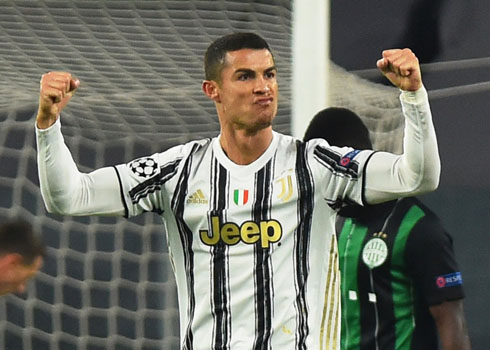 ---
Cristiano Ronaldo media
Where his presence has been particularly acute has been in the way he has steadfastly used social media to cultivate his personality. His huge online presence can be felt on any of the platforms he uses. He has over 500 million total followers across various channels, from Facebook, Twitter, and Instagram, and was the first person to exceed half a billion followers. At one point there were even special communities on sites like Cupid where fans had the opportunity to meet a like-minded individual in the online environment. Dating sites are slanted towards introducing singles through common passions, and since Ronaldo has so many devoted fans, this represents a considerable pool!
---
Extra-curricular activities
Outside of football, Ronaldo has signed numerous sponsorship deals for a variety of products. His name has been associated with everything from soft drinks to clothing, financial services to computer games. He has been the cover star of the bestselling FIFA video game and was also involved in its promotion, his signature "siiiiii" goal celebration being a key component. His earnings from his various endorsements have seen him become the second-highest-paid athlete of all time, after boxer Floyd Mayweather Junior.
---
Passion for philanthropy
Although he never boasts about this, Ronaldo's philanthropy is extensive. Unlike many of the superstar players of his generation, abundantly are covered in skin ink, Ronaldo steadfastly refuses to enter tattoo salons for the simple reason that he donates blood regularly. After watching the footage of the awful 2004 Indian Ocean tsunami, he donated large sums of money for its victims. He is also heavily involved in FIFA campaigns to promote health amongst impressionable youngsters, steering them away from HIV, drug addiction, and obesity.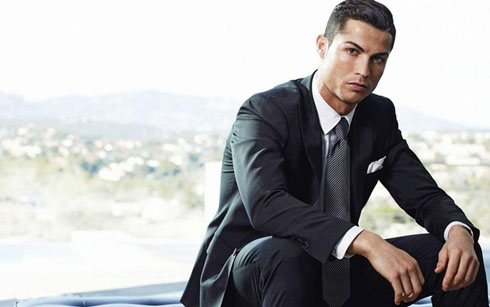 ---
Cristiano Ronaldo next game for Juventus in the Serie A is on March 21, against Benevento. You can watch Juve vs Benevento, Real Madrid vs Atalanta, Barcelona vs Huesca, Manchester City vs Borussia Monchengladbach, Wolves vs Liverpool, and Bayern Munchen vs Lazio, all matches provided from our soccer game pages.
Juventus next game:
Juventus vs Benevento kick-off time (21-03-2021):
Beijing (China) | UTC/GMT+7: 21:00
Jakarta (Indonesia) | UTC/GMT+6: 20:00
India (New Delhi) | UTC/GMT+4.30: 18:30
Italy (Turin) | UTC/GMT+1: 15:00
Spain (Madrid) | UTC/GMT+1: 15:00
Portugal and England (Lisbon/London) | UTC/GMT+0: 14:00
Rio de Janeiro (Brazil) | UTC/GMT-4: 10:00
New York (United States) | UTC/GMT-5: 09:00
Los Angeles (United States) | UTC/GMT-8: 06:00
Sources: ronaldo7.net / goal.com / statista.com / businessinsider.com