23.02.2021 » Ronaldo and his plans after he retires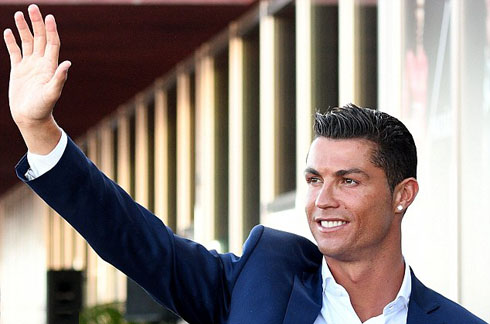 The day we fear the most is getting closer, as Ronaldo is already making plans for his life after he retires from football and cements his name in sports history. Do you think the Portuguese star has already done enough to be rated as the best player of all time?

The 2022 FIFA World Cup is less than two years away from now and this will most likely be Ronaldo's last chance to win this trophy before he retires. The 36-year old has been in great form for the Portuguese National Team and if he manages to stay away from serious injuries, he'll certainly have a great impact on the tournament. This will also present the fans a great opportunity to bet on Ronaldo, who will likely increase his goal record. However, if you don't believe on the Portuguese star chances, you can always turn to the Premier League, or even the Serie A, where Juventus is currently struggling in the title race and odds are constantly changing in the betting markets. You can place your bets at Kubet to boost your adrenaline while while watching football, as they offer fans some great odds. Kubet is a highly reputable bookmaker in the soccer betting industry and they also offer lottery and gaming entertainment markets. Kubet.im will bring you the best personal rates not only for the Premier League in the 2020/21 season, but also for many other top leagues across Europe. Entering the twilight years of his career in great form. Ronaldo already has well established plans after his retire and they include different type of businesses.
Cristiano Ronaldo - His business side:
---
A talented football player with a desire for business
Growing up in a poor family, Cristiano Ronaldo was forced to grow up at a faster rate than most of his colleagues and focus in improving his football skills. Nowadays, he is not only a football superstar, but he also become a successful businessman. In June 2020, Ronaldo officially became the world's first and only billionaire football player. He made 105 million USD in 2019, which allowed him to make the cut to the list of the top five highest-grossing athletes in 2019, pushing his net worth into the 10-figure zone.
Cristiano Ronaldo said multiple times in the past: "I'm not obsessed with training, I'm obsessed with success, which is completely different". Ronaldo is now on his own path to pursue his post-career ambitions – "The CR7 Empire". After nearly 20 years spent on the pitch, he has now earned dozens of records, trophies, and individual awards. However, he wants more than that. In his meeting with a journalist, he said: "I still love football. I love to entertain the fans. It doesn't matter the age, as the most important thing is our mentality."
In the last five years, he has been engaging in the business field because he wanted to enjoy the process outside of football. Many years ago, you may have noticed him promoting products or services as a brand ambassador. Things have changed dramatically. Now you can see him appear in the public, not only as a football superstar or brand ambassador, but also as a brand owner. He launched his line of underwear, denim, footwear, fragrances, a digital agency, restaurants and hotels. He also attempts to diversify his investment portfolio with several business ventures, making him one of the most dynamic investors in the sports field.
---
This is how Ronaldo spent his money
Earning that much money, Cristiano Ronaldo really needs to know how to spend it well. Everyone will be surprised with his car collection – one of his biggest hobbies. He owns a $300,000 Lamborghini Aventador, together with a Maserati, a Bentley, a Porsche and a Mercedes. A $300,000 Rolls Royce was added to his elite collection in March 2019. Despite his love for cars, he is actually careless with his high-sky priced cars. He crashed a $320,000 Ferrari in Manchester in 2009.
Ronaldo also owns real estate. He has a $6.2 million villa in La Finca – an exclusive community in Madrid built by architect Joaquin Torres. In 2015, he bought an apartment that was priced at $18.5 million in Manhattan's Trump Tower. He also opened a football-themed hotel in his hometown of Madeira, Portugal.
As one of the richest athletes in the world, Ronaldo owns many luxury items. He was spotted wearing a $160,000 Jacob and Co. watch, then spent $30,000 to have a wax statue of himself and brought it home, and he also wore the most expensive Rolex watch that was ever made, worth $500,000. A part of his fortune is spent on charity activities though. He donated $165,000 to a Portuguese cancer center and $83,000 to fund a young fan's brain surgery.
The sports world has seen many athletes engaging in business such as Tiger Woods, LeBron James, or Roger Federer. Those athletes have achieved immortal status in their professional sports lives and have shown their interest in developing business portfolios. When these athletes come to an aging period, they end up feeling tempted to explored other revenue sources. When they are at the peak of their professional careers, many choose to invest or to even launch their own businesses and Ronaldo was no exception...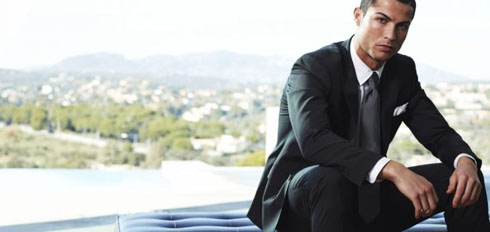 ---
Ronaldo can live comfortably with his fortune after his retirement
Ronaldo's current contract with Italy's most successful club will expire in 2022. Cristiano Ronaldo will be at the age of 37 that year and if he decides to enjoy his early retirement as a football player, he still can make a big fortune with his endorsement deals. His squeaky clean image, handsome face and excellent football skills have made him an endorser that brands are willing to spend a huge amount of money to have him promoting their products.
Hookit – a sports sponsorship analytics platform – collected data about his followers and interaction in social media sites. Hookit indicated that Ronaldo has more followers across Facebook, Instagram and Twitter than any other athlete. During the first half-year of 2019, he generated more than 887 million interactions on Instagram. As of 2019, he had 185 followers, which are much more than the followers of The Rock, Beyonce and Ariana Grande. Such a huge number of followers has made him a dream for most of the big brands in the market. With the number of followers exceeding the population of many countries, according to scheduling tool Hopper HQ, Ronaldo can demand £780,487 per post.
The money from his awards, trophies, and advertising contracts is more than enough for himself and his family to live comfortably off his fortune. However, instead of living that life without risks, he still chooses to invest in his own businesses.
---
Running a business is never easy...
Developing a money-making company has never been an easy task. The sports world has witnessed many rich athletes throwing their fortunes on high-risk investments. The Portuguese superstar is aware that his talent in football does not help him in running a business and he often resorts to advices from consultants to make his business profitable. For Ronaldo, it is a kind of motivation. He said: "Everyone has pressure – you have pressure to do a good interview with Cristiano – it's how you deal with the pressure that matters".
Cristiano Ronaldo is showing a great interest in business, stretching his reach beyond football's playing fields. With all his efforts, not only in football but also in business, it seems that his money-making empire will continue rising aggressively even after his retirement...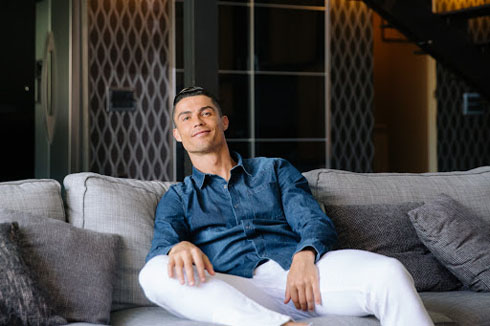 ---
Cristiano Ronaldo next game for Juventus in the Serie A is on February 27, against Hellas Verona. You can watch Hellas Verona vs Juventus, Atalanta vs Real Madrid, Barcelona vs Elche, B. Monchengladbach vs Manchester City, Tottenham vs Wolfsberger, and Ajax vs Lille, all matches provided from our football streaming game pages.
Juventus next game:
Hellas Verona vs Juventus kick-off time (27-02-2021):
Beijing (China) | UTC/GMT+7: 02:45
Jakarta (Indonesia) | UTC/GMT+6: 01:45
India (New Delhi) | UTC/GMT+4.30: 00:15
Italy (Turin) | UTC/GMT+1: 20:45
Spain (Madrid) | UTC/GMT+1: 20:45
Portugal and England (Lisbon/London) | UTC/GMT+0: 19:45
Rio de Janeiro (Brazil) | UTC/GMT-4: 15:45
New York (United States) | UTC/GMT-5: 14:45
Los Angeles (United States) | UTC/GMT-8: 11:45
Sources: ronaldo7.net / transfermarkt.com / goal.com / dazn.com