29.01.2021 » 6 insane Cristiano Ronaldo stats no one talks about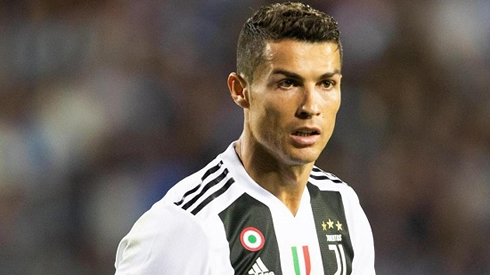 Do you think you know everything you could about Cristiano Ronaldo? The Portuguese superstar has had the spotlights on him for years, but there's always something new to learn about him...

Cristiano Ronaldo is the captain of the Portuguese National Team and one of the most popular athletes in the world. Born on Feb 5, 1985, he grew with a passion to become a renowned footballer. During his club career, he played for Sporting CP, Manchester United, Real Madrid and lastly Juventus. Ronaldo amassed several international achievements throughout his football career. Mostly, he plays as a forward. He makes his fans feel stunned with unbelievable skills and goals. The spectacular footballer is popular due to his incredible goal record. He received dozens of awards at different competitions. Aside from general information, there are some crazy Cristiano Ronaldo stats that you should know about. Fans always want to know something unusual that they haven't explored before. We understand that you want to see something important about your favorite footballer and that's the reason we've jotted down some insane stats about the well-known Portuguese player. Let's discover them together!
Cristiano Ronaldo - Skills and goals:
---
Goals scored in every minute...
One of the top reasons why Ronaldo is considered to be a daring player is his unpredictability. The opponent team members can't afford to set him aside. He always makes plans for a goal. He has scored a goal in every single minute of a 90-minute football match. You wouldn't believe it if he hadn't done this in reality. Every single minute of that game was filled with thrill. It happened in 2014 when he was playing against Atletico Madrid. The match is considered to be the most memorable event of his life. He is always willing to take advantage of the moment that can be converted into a goal. The second player to do the same thing in football history is Zlatan Ibrahimovic.
---
Record breaker
Cristiano Ronaldo records include scoring 46 goals in the year 2011 to 2012 for Real Madrid. He is the only player to have the most goals record in one La Liga season. He scored another 60 goals in the same year. This helped him break the record for scoring most goals in a single season. Such a thing hasn't happened again in all football competitions. Real Madrid won the league due to striking contributions from the Portuguese player. They won the competition with record-breaking 100 points. Barcelona matched this in the next season.
---
Shining in the biggest stages...
Ronaldo's performances in international competitions are not hidden from anyone. He has proved to be the best player for the Portugal team, and that's the reason why management has selected him as captain. He scored 14 goals last year, which helped his team to qualify for Euro 2020.
According to analysts, Ronaldo is ready to do another bang in his next major international tournament. Many people believe in Cristiano's performance and bet on him without a second thought. Most of them like online gambling. They should explore 21 Dukes Casino to find unbiased opinions and facts. In 2004, he scored 2 goals in the final. Four years later in 2008, he scored 1 goal and assisted 3 in the Quarter-finals. In 2012, the amazing Portuguese player scored 3 goals in the Semifinals. In 2016, his 3 surprising goals and 3 assists made Portugal the winner of the Euro Championship.
Just like Euros, Ronaldo did a great job in the world cup games. In the 2006 FIFA World Cup, he scored 1 goal and helped his team rank number 4 in the contest. Likewise, his unbeatable performances in 2010, 2014, and 2018 World Cups can't be ignored at all.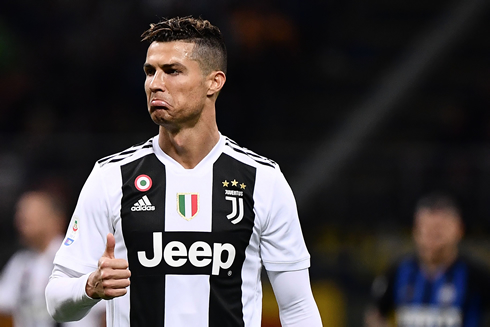 ---
The quickest player
Many football players take years to reach the 100 goals mark. They work hard to become better players. A lot of hurdles come in the way when footballers on an international level. However, all of these obstacles couldn't do any harm to Ronaldo. He is the quickest player in Football history. As per Real Madrid's Ronaldo scoring record, he is the fastest to reach 50 goals. He kept that pace and continuously hit the 100, 150, 200, and 250 goals mark. According to recent stats, his career goals have reached 759 thus far. Very few players become successful in scoring this number. Ronaldo is one of the luckiest footballers of the present time.
---
King of the Champions League
Ronaldo's life is full of incredible achievements. Nevertheless, he never took anything too seriously. He is proud of his victory in the Champions League. He brought many European defenses to their knees. He has scored 70 goals on home grounds in the European Champions League so far. According to the history of Euro leagues, he is the only footballer to score in 2008, 2014, and 2017 finals. He is the oldest player to score a hat-trick at the age of 34 and 35. He has been the top scorer in 6 consecutive seasons of the Champions League.
---
Scoring 60+ goals in 4 consecutive years
From 2011 to 2014, Ronaldo has consecutively scored more than 60 goals for both club and country. This was no less than a wonderful accomplishment in the list of Ronaldo records. Additionally, Cristiano is the only player to secure more than 50 goals in 7 consecutive calendar years.
---
Conclusion
Being a football fan, you can't name a single thing that Ronaldo couldn't do in his career. Portuguese player's entire journey is full of remarkable achievements since he is a history maker. Ronaldo's outstanding performances for Real Madrid, Manchester United, and Juventus draw attention to his shining career. He is still in the game, so let's see what more we still have to expect from him.
Author's bio
Jeff is an author, traveler, and football enthusiast. He has traveled across Europe to enjoy matches of his favorite teams. Cristiano Ronaldo, Lionel Messi, and Neymar are some of his favorite players.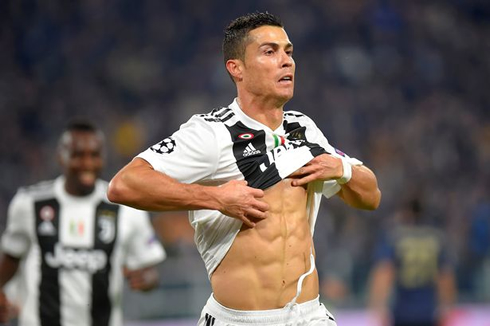 Cristiano Ronaldo next game for Juventus in the Serie A is on January 30, against Sampdoria. You can watch Sampdoria vs Juventus, Real Madrid vs Levante, Bologna vs AC Milan, Manchester United vs Sheffield United, Tottenham vs Liverpool, and Bayern Munich vs Hoffenheim, all matches provided from our football streaming game pages.
Juventus next game:
Sampdoria vs Juventus kick-off time (30-01-2021):
Beijing (China) | UTC/GMT+7: 00:00
Jakarta (Indonesia) | UTC/GMT+6: 23:00
India (New Delhi) | UTC/GMT+4.30: 21:30
Italy (Turin) | UTC/GMT+1: 18:00
Spain (Madrid) | UTC/GMT+1: 18:00
Portugal and England (Lisbon/London) | UTC/GMT+0: 17:00
Rio de Janeiro (Brazil) | UTC/GMT-4: 13:00
New York (United States) | UTC/GMT-5: 12:00
Los Angeles (United States) | UTC/GMT-8: 09:00
Sources: ronaldo7.net / wikipedia.org / sportskeeda.com