12.01.2021 » Cristiano Ronaldo - How social media is transforming modern football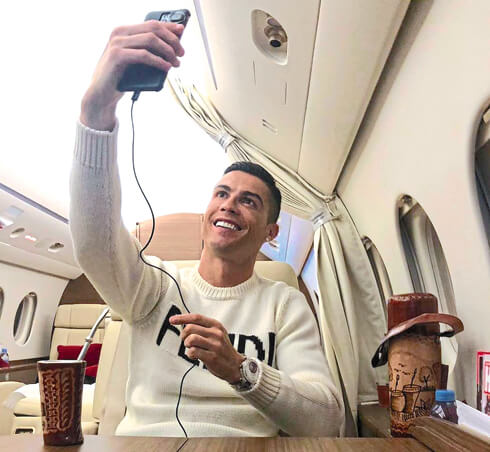 It's hard to imagine Cristiano Ronaldo playing in the 90s for the simple reason that he wouldn't be as popular as he is today. The rise of social media have changed our lifes and football, in particular, was no exception...

Football provokes intense emotions. For some, it's all about community and supporting their local side. For others, it's more about personalities. Cristiano Ronaldo, widely regarded as one of the greatest players ever, is a prime example of the latter. Many Real Madrid fans swapped their white shirts for Juventus' black and white stripes when he was transferred to the Italian giants in 2018. But why does Ronaldo inspire such levels of devotion? A key factor has been one of the 21st-century's defining phenomena: social media. Here's how this has propelled Ronaldo into superstardom, and transformed modern football.
Cristiano Ronaldo - The social media king:
---
Humble beginnings
Ronaldo's rise is all the more remarkable when viewed in the context of his upbringing. His mother has revealed she once considered abortion at one point, rather than introducing another child into an already impoverished home with an alcoholic father. Although he displayed an early aptitude for football, a diagnosis with a racing heart almost curtailed his prospects. After undergoing laser surgery to correct the condition he resumed training after a few days. Ronaldo has harnessed this experience of adversity, using his social media platforms to champion various charitable causes aimed at the underprivileged. With single people treating online dating much like fantasy football, his legions of fans have so much to talk about if they enjoy interacting with other Juve-supporting singles on a dating site like naughtydate. And quick tip, it's a great conversation starter if you've met Cristiano Ronaldo fan on a digital matchmaking platform.
---
The cult of personality
Social media has become a Catch-22 situation that has guaranteed Ronaldo's exalted position. That he is the subject of intense interest amongst his millions of followers means his sponsors will always be willing to pay him for endorsing their products. This is the reason he has become the world's first footballer to earn over $1 billion. Having attained this level of wealth ensures he will always be the center of attention amongst his army of devotees. And so the cycle will continue. Ronaldo's management cultivates this degree of attention by maintaining a clean-living and philanthropic image. One of his prominent causes is donating blood and bone marrow, which is the main reason he has refused to subject himself to any tattooist's needle.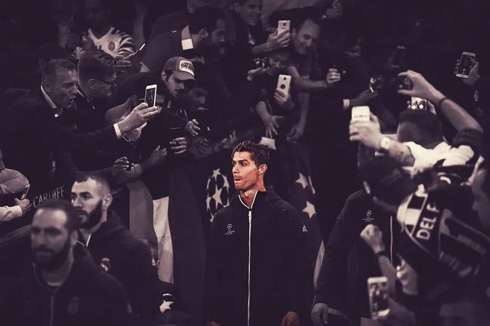 ---
Harnessing the power of social media
Social media has been perfect for Ronaldo (and other high profile stars such as Manchester United's Paul Pogba, Paris St-Germain's Neymar, and Barcelona's Lionel Messi) because it breaks down the barriers between the performer and fan. No longer the elite sportsmen to be watched from afar, from lofty terraces or TV screens, Twitter users or Instagram followers can now get a sense of communicating directly with their idols. Social media is also integral to other ways in which footballers have become so much more than athletes paid to kick a ball around. When Ronaldo signed for Juventus, replica number 7 shirts were sold to eager fans, with over half a million snapped up within 24 hours, generating over $60 million. Ronaldo has been sponsored by numerous retail outlets, including sportswear (especially football boots), soft drinks, financial services, and computer games (he provides the voiceover to the FIFA series). A buzz around each of these ventures will be generated by social media outlets.
---
What tomorrow may bring
Social media is so widespread that it allows fans to constantly stay in touch with their favorite club and favored players. If football was once an activity for Saturdays and mid-week games on Wednesday evenings, now it is a commodity open for business 24/7. Fans can congregate on Facebook groups to chat about Ronaldo. His 197 million Instagram followers can keep abreast of his activities, on and off the field. Although his athleticism might wane, his social media presence will endure.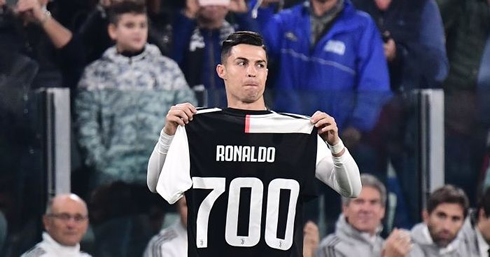 Cristiano Ronaldo next game for Juventus in the Coppa Italia is on January 13, against Genoa. You can watch Juventus vs Genoa, PSG vs Marseille, Real Sociedad vs Barcelona, Manchester City vs Burnley, Tottenham vs Fulham, and Fiorentina vs Inter, all matches provided from our football live game pages.
Juventus next game:
Juventus vs Genoa kick-off time (13-01-2021):
Beijing (China) | UTC/GMT+7: 02:45
Jakarta (Indonesia) | UTC/GMT+6: 01:45
India (New Delhi) | UTC/GMT+4.30: 00:15
Italy (Turin) | UTC/GMT+1: 20:45
Spain (Madrid) | UTC/GMT+1: 20:45
Portugal and England (Lisbon/London) | UTC/GMT+0: 19:45
Rio de Janeiro (Brazil) | UTC/GMT-4: 15:45
New York (United States) | UTC/GMT-5: 14:45
Los Angeles (United States) | UTC/GMT-8: 11:45
Sources: ronaldo7.net / foxsports.com.au / businessinsider.com