05.01.2021 » How rich is Cristiano Ronaldo?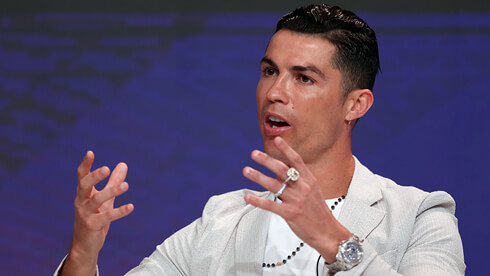 Ronaldo has made a true fortune over the years and his income sources include many sources such as his club salary, advertising and sponsorship deals. The Portuguese superstar is one of the sports athletes across the world to have earned more than 1 billion dollars in his career.

Over the years, the huge salaries earned at Manchester United, Real Madrid and now at Juventus, combined with the profits from his business activities in every corner of this planet as well as his multiple sponsorship deals, have helped Cristiano Ronaldo build a true fortunes that few can only dream of. When it comes to famous and rich football players, people immediately think of Ronaldo. To satisfy the curiosity of readers and fans alike, Fun88 bookmaker have decided to share some information in order to help all of us finding out how huge Ronaldo's fortune really is. Fun88 is one of the most important partners of several English Premier League clubs, one of them being Newcastle United. The bookie has already been featured as the main sponsor on the club's shirt, during the 2017-2018 Premier League season.
Cristiano Ronaldo - How he earned more than 1 billion dollars:
---
How rich is Ronaldo?
According to Goal, Ronaldo's total net worth is estimated to be about 466 million USD, topping the list of players and former richest players in the world. David Beckham, who is second on the list, owns a fortune of about 450 million USD, while Messi sits behind with "only" 400 million USD.
The former Real Madrid striker owns a real estate portfolio worth 33.5 million USD. In Turin, Ronaldo lives with his family in a villa with a gym and a swimming pool, assembled by two previously built villas. He also owns a 7 million USD designer-mansion in Madrid, from a famous architect called Juaquin Torres. This Spanish villa also has a gym, 2 swimming pools, 7 bedrooms, and a giant portrait of Ronaldo.
Ronaldo is also said to be the neighbor of UFC champion Conor McGregor, as he owns a 1.6 million USD villa in the coastal city of Marbella, Spain. This is one of the places where he often goes to relax with his family. In addition, the Portuguese superstar also bought a 3-bedroom apartment in Trump Tower, New York, USA, with an estimated value of up to 18.5 million USD.
Ronaldo also has a passion for supercars since he childhood and he now owns a collection of multiple luxury cars, including the $18.9 million Bugatti Noire Bulgarie. CR7 bought this car in Spain, as he was looking to add it to a collection that already counted with a Bugatti Chiron, a Lamborghini Aventador and a Rolls Royce Cullinan. In 2015, he also purchased an aircraft worth 16.7 million USD.
What few people know about is that Ronaldo also loves collecting shoes. He has many different brands in his dressing rooms and he likes showing them of whenever he goes out.
Ronaldo is also the owner of a watch worth 160.000 USD, from Jacob & Co. In what many claim to be a narcissism act, Ronaldo spent 30.000 USD when he bought a wax statue to his home and to museum in Madrid.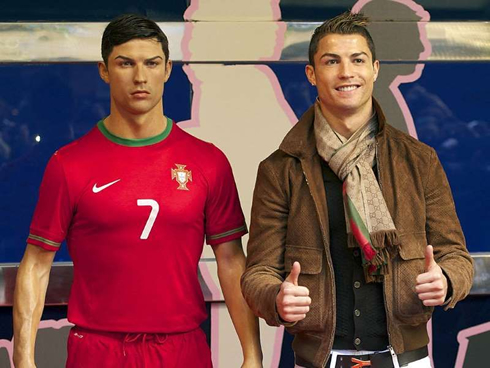 ---
How does Ronaldo make money?
CR7's current contract with Juventus allows him to earn nearly 34 million USD each year, which makes him the highest-paid player in the Serie A. This contract will expire in the summer of 2022, which means that over the course of his 4 years playing in Turin, Ronaldo will make around 120 million euros just from his salary.
Most of the money Ronaldo has earned comes from his salaries and his endorsement deals, aka sponsorships. In 2003, Ronaldo was signed by Man Utd from Sporting CP for a transfer fee of 12.2 million USD. Four years later, he signed a renewal with the Red Devils on a deal valued at 31 million USD. In 2009, CR7 moved to Real Madrid with a contract worth 150 million USD. Finally, he moved to Juventus after the Italian giants decided to pay 117 million USD.
From a young player with plenty of dreams, to one of the world's top superstars, Ronaldo has built a legendary career and became the embassador of multiple luxury brands. Just like any other famous athlete, he made sure his fortune would keep growing by signing highly valuable sponsorship deals since the beginning of his career.
From his sponsorship deals, one of the most valuable is surely his lifetime contract with Nike, which is estimated to have a total value of up to 1 billion USD. He signed this agreement when he was still playing for Real Madrid, back in 2016. At that time, CR7 had a commercial value of about $474 million with this fashion brand.
Ronaldo's also makes money by advertising in his social networks. According to Forbes, the Juventus striker was the first athlete to reach 200 million followers on social media. On Instagram, he also leads the charts when it comes to followers, with more than 250 million followers so far.
In 2019, Ronaldo made about 48 million USD from Instagram. On average, each brand has to spend 976,000 USD in order to have a post on this player's personal page. The income on the social network of the Portuguese superstar is on par with famous faces like Kylie Jenner, Selena Gomez or Ariana Grande.
The former Man Utd player also owns his own fashion brand "CR7" and a hair transplant clinic in Spain called "Insparya". In addition, Ronaldo is also the owner of two large hotels named "Pestana CR7" in his native Portugal, one in the capital Lisbon and the other in Madeira. At the end of 2016, he also cooperated with a few of his partners in order to open a gym in Madrid called "CR7 Fitness".
According to projections based on his current and future earnings, Cristiano Ronaldo's fortune is expected to increase around 108 million USD each year. His income.
Not every famous player can build a huge fortune like Ronaldo has done. He truly is a man with multidisciplinary talent. In Ronaldo's mind, it wasn't never about becoming the best player in the world and settling, but rather reaching the top and stay there his entire career...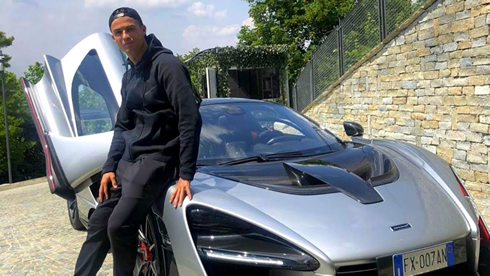 Cristiano Ronaldo next game for Juventus in the Serie A is on January 6, against AC Milan. You can watch AC Milan vs Juventus, Saint-Etienne vs PSG, Athetic Club vs Barcelona, Manchester United vs Manchester City, Tottenham vs Brentford, and Sampdoria vs Inter, all matches provided from our live soccer game pages.
Juventus next game:
AC Milan vs Juventus kick-off time (06-01-2021):
Beijing (China) | UTC/GMT+7: 02:45
Jakarta (Indonesia) | UTC/GMT+6: 01:45
India (New Delhi) | UTC/GMT+4.30: 00:15
Italy (Turin) | UTC/GMT+1: 20:45
Spain (Madrid) | UTC/GMT+1: 20:45
Portugal and England (Lisbon/London) | UTC/GMT+0: 19:45
Rio de Janeiro (Brazil) | UTC/GMT-4: 15:45
New York (United States) | UTC/GMT-5: 14:45
Los Angeles (United States) | UTC/GMT-8: 11:45
Sources: ronaldo7.net / forbes.com / dailymail.co.uk