27.12.2020 » Cristiano Ronaldo favorite songs and music style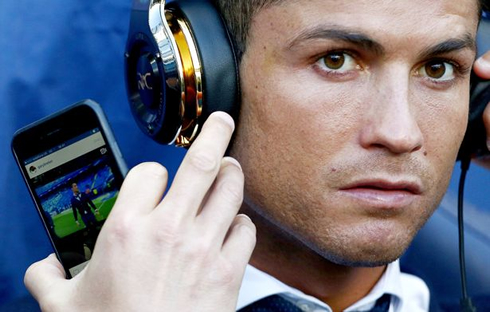 We all have different tastes when it comes to music and it's no different with Ronaldo. The Portuguese superstar has confessed his admiration for several types of music, from hip-hop, to reggaeton, or simply pop music.

Music is seen by many as a great source of motivation that can keep you going through the hardest times in life, but also turn happy moments into living memories. When we deal with stress or sadness, we can always choose particular songs to seek comfort. This is something most of us resort to in order to find a sense of happiness even when all hope seems lost. Most of the professional athletes don't underestimate the power of music and they let themselves be influenced and inspired by songs in their everyday lives. We often see pictures of players traveling around the world with their headphones on. Football players do it a lot when they walk to their dressing rooms before games, as they love listening to some of their favorite songs in order to get pumped and focused for their jobs...
Cristiano Ronaldo is not only crazy about football but he loves music a lot, besides he keeps a playlist rather surprising:
---
How the 80's inspire Ronaldo...
When we are talking about one of the best soccer players of all time, he has his own favorite music as well. We researched and managed to discover what Cristiano Ronaldo likes to listen to in his free time. The Portuguese forward listens to music when he works out in the gym, when he drives his car or simply when he's looking to relax at home... If you want to build the same playlist as Ronaldo, you can do so with a YouTube converter that will allow you to download music, videos or podcasts straight from YouTube to mp3 on your desktop or mobile.
It's not a big surprise to football fans to reveal that Cristiano Ronaldo biggest objective in the sport is to become the greatest player of all time and that he works hard every day in order to improve every aspect of his game. After such a succesful career, Ronaldo got used to win all sort of titles and personal honors. And his taste for music personifies what he does best! Some of Ronaldo's favorite artists are quite experienced at winning Grammys, including some very iconic names from the 80s. The 35-year old is a fan of Phil Collins, Elton John, and George Michael. When it comes to electronic music, the Juventus superstar also has good tastes and he likes listening to artists like the Swedish House Mafia and Eric Prydz. But those are not the only types of music Cristiano Ronaldo listens to. He is also a huge fan of Brazilian music as well, which makes sense since he is Portuguese...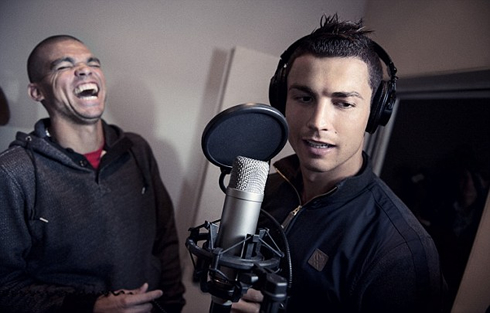 ---
An eclectic taste in music...
It was a long time ago that Cristiano Ronaldo also shared with the public that one of his favorite songs is "Livin la Vida Loca" by Ricky Martin. The Portuguese legend said that he loves Ricky Martin's music and that he is definitely one of his favorite artists. It must be a good feeling when one of the best football players of all time listens to your music on a daily basis, isn't it Ricky? Ronaldo is a huge fan of latino music... Another music he absolutely loves is R. Kelly's "I Believe I Can Fly", from 1998. If you want to be as successful as Cristiano Ronaldo, maybe you should consider listening to songs like these, especially if you lack the right motivation to get the best out of yourself.
Cristiano Ronaldo really loves music and he often changes his playlists. In fact, not only does the Juventus player enjoy listening to music, but there's a small chance we may see him becoming a singer one day. Several years ago, there were several rumors suggesting that Cristiano Ronaldo could be in talks to feature in a song with both Ronaldinho and Ronaldo, however, that never really happened until now. Let's just hope that the three of them are as good at singing as they are at playing football! But even if they are not, who wouldn't go to a concert with these legends performing on stage?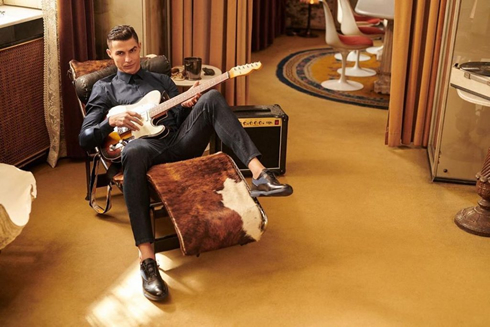 Cristiano Ronaldo next game for Juventus in the Serie A is on January 3, against Udinese. You can watch Juventus vs Udinese, Elche vs Real Madrid, Barcelona vs Eibar, Liverpool vs WBA, Wolverhampton vs Tottenham, and Crystal Palace vs Leicester City, all matches provided from our live soccer game pages.
Juventus next game:
Juventus vs Udinese kick-off time (03-01-2021):
Beijing (China) | UTC/GMT+7: 02:45
Jakarta (Indonesia) | UTC/GMT+6: 01:45
India (New Delhi) | UTC/GMT+4.30: 00:15
Italy (Turin) | UTC/GMT+1: 20:45
Spain (Madrid) | UTC/GMT+1: 20:45
Portugal and England (Lisbon/London) | UTC/GMT+0: 19:45
Rio de Janeiro (Brazil) | UTC/GMT-4: 15:45
New York (United States) | UTC/GMT-5: 14:45
Los Angeles (United States) | UTC/GMT-8: 11:45
Sources: ronaldo7.net / grammy.com / wikipedia.org