07.12.2020 » Cristiano Ronaldo's ex-girlfriends list, sorted by date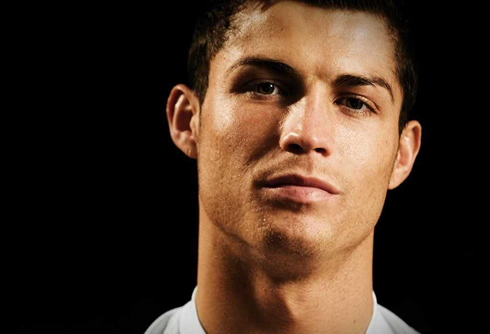 Most famous players are used to date very beautiful women and Ronaldo is no exception to that rule. The Portuguese star had a lot of girlfriends since he joined Manchester United in 2003, especially in his first years in England.

There have been very few players in the history of the game who have managed to be on the top of the elite for so many years like Cristiano Ronaldo. The Portuguese star has conquered all the most important titles and he has done so in several clubs. When we look at his off-the-pitch lifestyle, we can see he is also a talented man when it comes to pick his girlfriends. CR7 has started dating girls very early in his career and if we were to count them, we could probably form two lineups. Few can dany that Ronaldo has turned into a very handsome celebrity and he has also become one of the most talented players in the game. Even though he might be near the end of his football career, Ronaldo is still finding ways to score goals on regular basis and he isn't not shown many signs of stopping, drawing interest among several top clubs. Some of the odds on his upcoming transfer have been revealed by the Kubet bookie. You can also see it on the official homepage of the dealer at Kucasino. Now, let's take a look at the list of the girls that have fallen for Ronaldo over the years...
Cristiano Ronaldo - The ex-girlfriends list:
---
Karina Ferro (2002-2005)
Karina Ferro was Ronaldo's one-time lover when he was young. Before he became famous, Ronaldo secretly dated this Portuguese model. However and like most other players, CR7 did not keep this relationship for too long as his career progressed.
---
Jordana Jardel (2003)
Jordana is the sister of a former Brazilian player, Mário Jardel, who was actually a Ronaldo's teammate in Sporting. While playing for the Portuguese club, Ronaldo was introduced to the Brazilian model by her brother, Jardel.
---
Soraia Chaves (2006)
Soraia Chaves is a Portuguese model and actress. She got very famous in Portugal for her role as Maria in the 2007 movie "Call Girl".
---
Merche Romero (2006)
Ronaldo was caught by the paparazzi on the beach, cuddling on with Merche Romero, a famous Portuguese TV presenter. Ronaldo always denied having had a relationship at the time.
---
Gemma Storey (2007)
Gemma Storey is a true playboy figure and the pornstar's target is famous footballers. Storey has made everything public about what she had with Ronaldo. Maybe the Portuguese striker does not care much about it, because even if the stories are true, it has always been a simply one night stand.
---
Gemma Atkinson (2007)
Lingerie model Gemma Atkinson became very famous after dating Ronaldo. The career of this beautiful model and actress has really flourished after her "affair" with CR7. While Ronaldo never really praised her partner, Gemma Atkinson constantly talked about well her partner performed when the two were together. In 2007, Gemma Atkinson was ranked 23rd among the 100 sexiest women on the planet by FHM magazine.
---
Bipasha Basu (2007)
When Ronaldo started to become a world football icon, newspapers spent a lot of paper writing about the striker's love goals. This time, Ronaldo did not hesitate blinking his eye to Bollywood's movie star Bipasha Basu. Back then and according to the Indian press, this woman was already being paired with the actor John Abraham.
---
Alyona Haynes
When news of a secret relationship between Ronaldo and Alyona Haynes came to surface, it was public that the Ukrainian model was the wife of a 50-year-old millionaire called John Haynes. Curiosity has sparked in the press when Alyona revealed a text message from CR7 sent to her phone...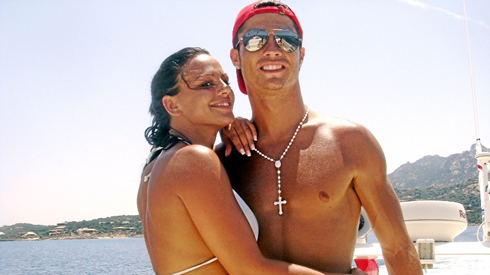 ---
Nereida Gallardo (2008)
Many people thought Ronaldo would marry the Spanish model Nereida Gallardo. Unlike most secret relationships he had with other girls, this time Ronaldo had no issues in showing in public with his new girlfriend. The two were seen together spending time in multiple vacations.
---
Gabriela Endringer (2009)
Endringer was another Ronaldo's ex-girlfriend who has made it to the cover of FHM magazine. The 29-year-old fitness athlete confirmed that she had 6 happy weeks with Ronaldo. According to Endringer, Cristiano is always the "active" person in bed.
---
Paris Hilton (2009)
After Paris Hilton lady broke up with her lover Doug Reinhardt, she clung to Ronaldo after meeting this superstar at a Hollywood nightclub. The two talked a lot that night and they did not hesitate showing their attraction for each other in crowded places. Paris and Ronaldo were regularly present in luxury nightclubs during the summer.
---
Imogen Thomas (2010)
Imogen Thomas is not a stranger to the English football world. Miss Wales 2003, Imogen Thomas, is a famous "football model". It's not like this beautiful women really knows how to play football, but it's just that Imogen loves to hang out with soccer players. There's a good chance that Ronaldo was simply another target of this WAG, but as long as he was fine with it, it was probably a win-win situation for both of them.
---
Kim Kardashian (2010)
During a vacation in Madrid with her lover, Kim has had a few flashy dates with Ronaldo. It is not clear who took the initiative in the relationship, but it is interesting that Paris Hilton, who has also been a Ronaldo's rumored lover, and Kim Kardashian are inherently disliked. The two are always looking for ways to deteriorate the opponent's image and dating a soccer superstar like CR7 is also a remarkable achievement.
---
Jasmine Lennard (2010)
The beautiful Jasmine Lennard did not hesitate telling the press about her love affair with Ronaldo, how they met and how everything ended. As a curiosity, she also claimed that Ronaldo was very afraid of her dogs.
---
Irina Shayk (2010)
Irina Shayk was Ronaldo's longest relationship ever, at least until he met his current girlfriend, Georgina Rodriguez. The Portuguese superstar got knocked out by the beauty of this Russian swimsuit model and no one can blame him. Just a year after getting acquainted, the two always appeared together when going out or attending events. Ronaldo even brought Irina to his family many fans believed they would end up marrying sooner or later...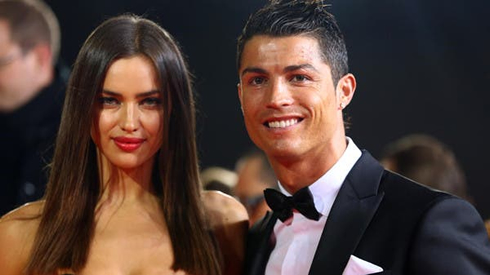 Cristiano Ronaldo next game for Juventus in the UEFA Champions League is on December 8, against Barcelona. You can watch Barcelona vs Juventus, Montpellier vs PSG, Cadiz vs Barcelona, West Ham vs Manchester United, Chelsea vs Leeds, and Bayern Munich vs RB Leipzig, all matches provided from our live football game pages.
Juventus next game:
Barça vs Juventus kick-off time (08-12-2020):
Beijing (China) | UTC/GMT+7: 03:00
Jakarta (Indonesia) | UTC/GMT+6: 02:00
India (New Delhi) | UTC/GMT+4.30: 00:30
Italy (Turin) | UTC/GMT+1: 21:00
Spain (Madrid) | UTC/GMT+1: 21:00
Portugal and England (Lisbon/London) | UTC/GMT+0: 20:00
Rio de Janeiro (Brazil) | UTC/GMT-4: 16:00
New York (United States) | UTC/GMT-5: 15:00
Los Angeles (United States) | UTC/GMT-8: 12:00
Sources: ronaldo7.net / transfermarkt.com / imdb.com / telegraph.co.uk