04.12.2020 » How Ronaldo always surprises others with his ambition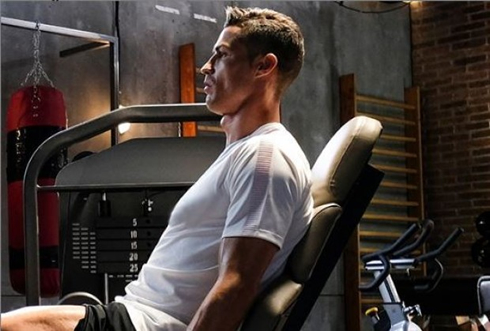 Cristiano Ronaldo doesn't surprise only his fans with his sheer determination and drive for success, but also his teammates who witness his professionalism and ambition on a daily basis...

Cristiano Ronaldo is an extremely ambitious and hard-working person. He will do anything to achieve his goals and to become the best football player he can be. One of Ronaldo's former teammates at Juventus, Medhi Benatia, came out with an anecdote last year, which has become symbolic for his discipline. In December 2019, Benatia came out with the story of how football stars willpower cannot be from this world. It's not surprising that Ronaldo's fans admire the soccer star for his success on and off the soccer field. He's a true all-rounder and fascinates people around the globe with his skills, but what many don't know is that Ronaldo is also a pro when it comes to his second passion, poker. At every game, be it soccer, poker, or no-limit slots, the 35-year old always amazes everyone with his talents. Friends and teammates, even players of the opponent team are regularly impressed by how much Ronaldo forces himself to always give his very best.
Cristiano Ronaldo - His milestone goals:
---
Ronaldo is a winner because he wants to be one
Ronaldo doesn't leave his team's successes to fate. To make sure his team ends up with a satisfying result, he pushes himself to work even harder. Sometimes, he even tries to push his teammates and invites them to a surprising training session. That is what happened to Medhi Benatia, who is now a player for Qatar club Al-Duhail and who played for Juventus in the season of 2018/2019. Here is his story:
Ronaldo's team was on the way back from a football match against Atalanta. Benatia and Ronaldo had both been used as substitute players as their trainer wanted them to be in the best condition possible two days later – for a more important match. On the bus back, Benatia received text messages from Ronaldo. He was trying to figure out what Benatia was up to and whether he'd want to hit the gym with his teammate – at 11 pm.
Benatia didn't feel like exercising but noticed that Ronaldo left the bus in his workout clothes and entered the gym. That incident felt very strange to him at first but helped him realize that Ronaldo "sacrificed his life for football". There are still many people around, who see Ronaldo as a cocky football beau, whose superpower seems to be somersaults. But if you look a little closer, you will realize that he simply tries to be the very best version of himself – a winner.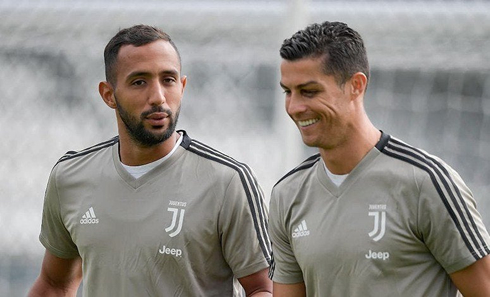 ---
This makes Ronaldo a winner
Benatia's quote, "not a normal person", seems a little rude at first. But, indeed, the two of them were friends when playing for Juventus side by side in 2018/2019. They spent a lot of time together, which caused Benatia to create an even deeper respect for Ronaldo. The closer you know him, the better you see that working hard to achieve the best results in football is essential to him. That is why Ronaldo doesn't cringe on extra training sessions or a late-night workout, but rather claims to "need it". Benatia was so struck by what had happened that night that he decided to share his story with the world.
It is a symbol of Ronaldo's strength of will. Something, he displays in every area of his life, no matter if it's football, education, looks, or poker. His perfectionism sets a standard unparalleled anywhere.
---
Ronaldo - a role model
The more you know about Cristiano Ronaldo, the more you admire him, due to how determined, strong, and proud he is.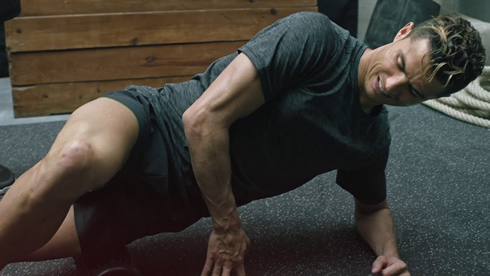 Cristiano Ronaldo next game for Juventus in the Serie A is on December 5, against Torino. You can watch Juventus vs Torino, Sevilla vs Real Madrid, Cadiz vs Barcelona, Burnley vs Everton, Manchester City vs Fulham, and Eintracht vs Borussia Dortmund, all matches provided from our soccer streaming live game pages.
Juventus next game:
Juventus vs Torino kick-off time (05-12-2020):
Beijing (China) | UTC/GMT+7: 00:00
Jakarta (Indonesia) | UTC/GMT+6: 23:00
India (New Delhi) | UTC/GMT+4.30: 21:30
Italy (Turin) | UTC/GMT+1: 18:00
Spain (Madrid) | UTC/GMT+1: 18:00
Portugal and England (Lisbon/London) | UTC/GMT+0: 17:00
Rio de Janeiro (Brazil) | UTC/GMT-4: 13:00
New York (United States) | UTC/GMT-5: 12:00
Los Angeles (United States) | UTC/GMT-8: 09:00
Sources: ronaldo7.net / goal.com / fourfourtwo.com