03.12.2020 » How long can Ronaldo keep on winning?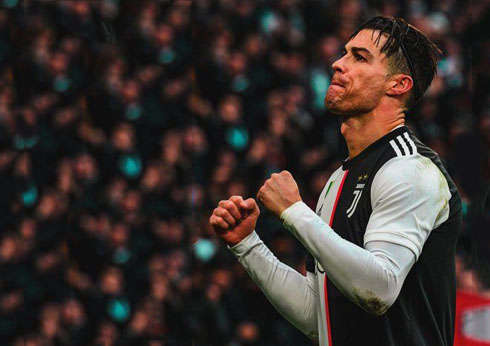 It's rare to see a player being capable of being on the top of his game for so long like Ronaldo has done so far. And it's not just being on top of his game, he has been the best player in the world for more than a decade now...

Cristiano Ronaldo, also known as CR7, is a machine. He has been destroying defences for years, and he doesn't show any signs of stopping. An occupational hazard of being one of the best players to play football is winning. Adding trophies to his cabinet isn't a new feeling for Ronaldo, not when he has won leagues in three different countries, along with the Champions League and numerous domestic cups. However, as CR7 gets older, the question remains – for how long will he keep on winning? It's a difficult question to answer as most footballers plateau when they reach a certain age. Ronaldo doesn't fall into this category, so there's a chance he might carry on winning for years. Read on to find out why...
Cristiano Ronaldo - His first 60 goals in the Serie A:
---
Retirement is a long way away...
At 35, Cristiano isn't a spring chicken. Thankfully, the thought of him no longer gracing the pitch on big European nights isn't something fans have to worry about any time soon. On his birthday this year, he confidently told the press that he could play until the age of 40, and he will because he still has the motivation and dedication to break records and be the best.
Usually, the thought of a legend playing past their prime wouldn't be appealing, yet Ronaldo has proven his ability to adapt his game and fit into different systems. Considering the record that he holds, it would be wrong to suggest that he wouldn't be a huge part of successful teams moving forward, whether it's Juventus or another European giant. If he continues playing for five years, you won't bet against CR7 winning more silverware.
---
Dedication is his thing
Players are dedicated, especially in the 21st-century when statistics and sports performance metrics don't allow anyone to get anyway with anything. However, Cristiano is cut from a different cloth. It all stems from his incredible work ethic that has set the base for his success.
At the age of 23, after becoming a European champion for the first time with Manchester United, he trained as soon as the team landed in Manchester while the others went out partying. He doesn't drink, his physique is imposing, and he's a family man. All of these attributes are applicable today, which is why Ronaldo has nine goals already this season and scored 31 goals domestically last season when coming third in the Golden Shoe competition. The stats prove he's still got it, and it's thanks to his preparation.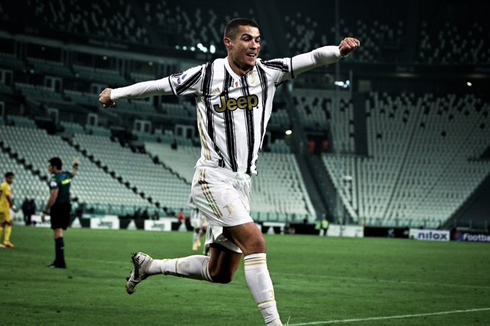 ---
Holiday in the sun
The battle for silverware is huge in Europe, which is why Ronaldo could venture further afield. If Cristiano fancied a holiday in the sun in a couple of years, nobody could begrudge him a move to USA or the Middle East.
For example, Ronaldo could decide to move to Japan, which is seen as the number one spot in Asia for the beautiful game. He could do what David Beckham did for the MLS. For fans of the J League, it would be like winning at slots, or 勝てるスロット as it's known in Japan.
In this scenario, it would be hard to look past any team with Ronaldo, which means he could win for a long time yet. There's no way to tell when he will stop, but the figures suggest it will not happen in the near future.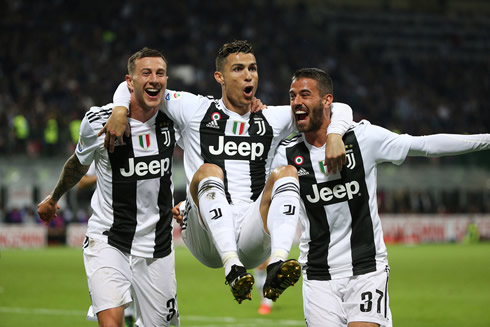 Cristiano Ronaldo next game for Juventus in the Serie A is on December 5, against Torino. You can watch Juventus vs Torino, AC Milan vs Celtic, AS Roma vs Young Boys, LASK Linz vs Tottenham, Arsenal vs Rapid Vienna, and Eintracht vs Borussia Dortmund, all matches provided from our football streaming live game pages.
Juventus next game:
Juventus vs Torino kick-off time (05-12-2020):
Beijing (China) | UTC/GMT+7: 00:00
Jakarta (Indonesia) | UTC/GMT+6: 23:00
India (New Delhi) | UTC/GMT+4.30: 21:30
Italy (Turin) | UTC/GMT+1: 18:00
Spain (Madrid) | UTC/GMT+1: 18:00
Portugal and England (Lisbon/London) | UTC/GMT+0: 17:00
Rio de Janeiro (Brazil) | UTC/GMT-4: 13:00
New York (United States) | UTC/GMT-5: 12:00
Los Angeles (United States) | UTC/GMT-8: 09:00
Sources: ronaldo7.net / thesun.co.uk / sportbible.com