01.12.2020 » Will Ronaldo really return to Manchester United?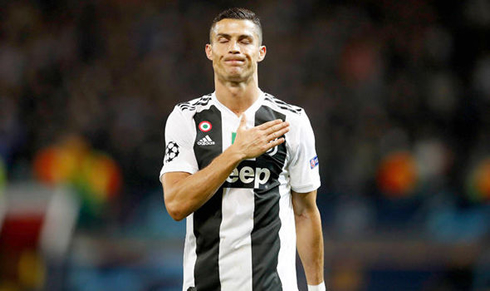 Ronaldo is probably one of the most famous name s in the sport and he's known in every corner of the world. There are recent rumours suggesting that Ronaldo is thinking about returning to Manchester United, but is it really like that?

According to the latest reports, Manchester United are in talks to bring Cristiano Ronaldo back to Old Trafford next summer, as Juventus seeks to get rid of the Portuguese superstar and his overwhelming wage. This is a possible scenario that make many people rejoice, since it' not everyday we get to see a true living legend returning home. However, whether this is really accurate information or not, it's definitely brining a lot of concerns among fans from all around the world. Also and in order not to miss any live football match where Ronaldo will be playing, you should check the match schedule on our website.
Cristiano Ronaldo - All his Premier League goals with Manchester United:
---
The first steps
Cristiano Ronaldo dos Santos Aveiro was on born on February 5 of 1985. He got nicknamed "CR7" and he is a Portuguese soccer player currently playing in the for Juventus in Italy. He often captains the Portuguese National Team. On the 1st of July of 2009, he became the most expensive player in world football history, by moving from Manchester United to Real Madrid for a transfer fee of 80 million pounds.
Ronaldo was born in Santo António, a neighborhood of Funchal, Madeira. His mother, Maria Dolores dos Santos Aveiro was a chef, and his father José Dinis Aveiro, was a seasonal gardener. Ronaldo is the youngest of the family, with an older brother and two sisters.
The first team Ronaldo started playing for was Andorinha, when he was only 8 years old. His father worked at the club as an uniform cleaner. In 1995, when he turned 9 years old, his reputation began to grow in Portugal and the two biggest clubs of Madeira, Marítimo and Nacional, immediately took notice of him. Ronaldo caught the eye of a scout from the country's powerhouse Sporting Lisbon, and he had the chance to go on a 3-day trial with the club, which eventually led to him secretly joining the club.
Ronaldo would make his debut for Manchester United on 8 August 2003, when he was introduced to the Premier League in the 61st minute of a game against Bolton Wanderers, replacing Nicky Butt in a 4-0 win at Old Trafford.
Ronaldo scored the only goal in the Premier League title match against his rival Manchester City, which was also his 50th goal at the club at the time and helped the team regain the Premier League title after four years of giving it way to Arsenal and Chelsea.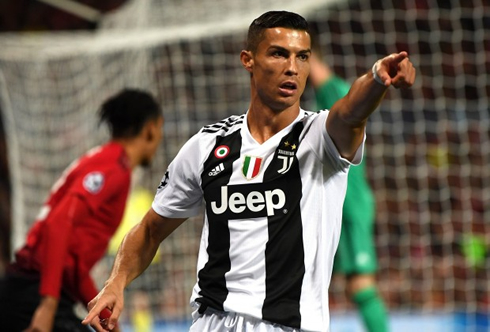 ---
What is the possibility for Ronaldo to return to Man United?
Multiple reports have been suggesting that after a long period of absence, Cristiano Ronaldo could be on his way back to Manchester United. This information was published by the Portuguese newspaper Record, which even said that the Portuguese player had made an official proposal to his agent Jorge Mendes, in order to promote the blockbuster transfer next summer.
Are these kind of rumors reliable? On a starting note, Juve has a real intention to cut expenses and Ronaldo's 31 million euros net salary could definitely give the club the oxygen baloon they're looking for. Some also claim that Ronaldo's presence is increasingly becoming a burden in the Turin team, especially in the context of the financial crisis highlighted with the Covid-19 pandemic and the fact that winning the Champions League still seems to be far away...
Over the years, all football fans got used to see Ronaldo's name linked with Manchester United and a possible comeback. This is completely understandable and it's always been a scenario that both the club and the player haver completely ruled out in public...
Any team with Ronaldo must define him as their main asset. When that happens, the Portuguese star has always returned the gesture by scoring goals in almost every game. Nevertheless, the downside is that the dependence on him and at the same time, the strength of many other players seems to drop a lot.
Ronaldo is a superstar, but at the age of 35, everyone wonders how many years does he still has left in him. Woodward has repeatedly talked about "pursuing a long-term plan, developing young players and building the team according to the coach's philosophy". This motto will not change for Ronaldo, especially when Man United has not improved that much on the field over the last years and is also less likely to take full advantage of the commercial value in the context of an economic downturn...
Manchester United was not really determined in the purchase of Jadon Sancho when Woodward felt that Dortmund decided not to lower the £108 million price. In addition, the club's attitude to signing new players has also changed. They no longer want to spend rivers of money, neither they want to pay huge salaries to new players. Especially when players are past their 30's...
However, Martin recently wrote on Twitter: "Our sources in Manchester and Porto have confirmed that Manchester United are in talks to bring Cristiano Ronaldo back to Old Trafford next season. The Portuguese star is considering all options. Juventus is also open to negotiate an agreement if Ronaldo asks for it.
The Italian giant is considering selling Ronaldo mostly for financial reasons after being hit hard by the Covid-19 pandemic. Ronaldo's salary is roughly 4 times higher than the team's second best paid player, Matthijs de Ligt.
In his 9 seasons playing for Real Madrid, Ronaldo scored 450 goals in 438 games, won 2 La Liga titles and 4 Champions League titles. Ronaldo joined Juventus for 110 million euros in 2018, where he has already won two consecutive Serie A titles.
Manchester United needs Ronaldo and he could still make the difference in the Premier League. However, spending a large amount of money to bring CR7 back is a difficult thing to happen at Manchester United, partly because he will be turning 36 next February. Ronaldo's return to the Man Utd is a novel that will probably only end when he decides to hang up his boots. Nevertheless, we do know that a lot of crazy things have happened in the football world over the past couple of years, so let's just wait and see...
---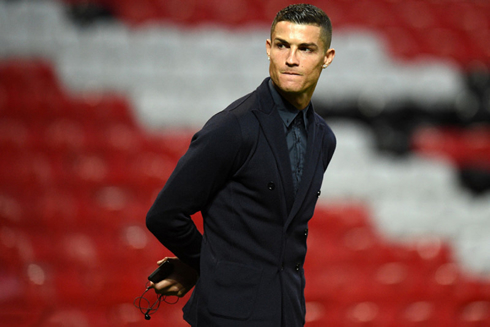 Cristiano Ronaldo next game for Juventus in the UEFA Champions League is on December 2, against Dynamo Kiev. You can watch Juve vs Dynamo Kiev, AC Milan vs Fiorentina, Barcelona vs Osasuna, Southampton vs Manchester United, Chelsea vs Tottenham, and Napoli vs AS Roma, all matches provided from our football live game pages.
Juventus next game:
Juventus vs Dynamo Kiev kick-off time (02-12-2020):
Beijing (China) | UTC/GMT+7: 03:00
Jakarta (Indonesia) | UTC/GMT+6: 02:00
India (New Delhi) | UTC/GMT+4.30: 00:30
Italy (Turin) | UTC/GMT+1: 21:00
Spain (Madrid) | UTC/GMT+1: 21:00
Portugal and England (Lisbon/London) | UTC/GMT+0: 20:00
Rio de Janeiro (Brazil) | UTC/GMT-4: 16:00
New York (United States) | UTC/GMT-5: 15:00
Los Angeles (United States) | UTC/GMT-8: 12:00
Sources: ronaldo7.net / talksport.com / fandom.com / nbcsports.com