13.11.2020 » Interesting facts about Ronaldo you might not know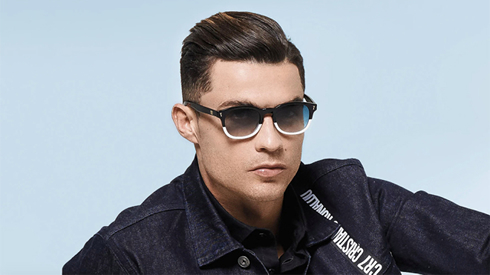 The Juventus star is in his 30s, but he is still one of the biggest threats on the field. There are some interesting facts about the Portuguese superstar that you might now know. Read on!

When it comes to the name Cristiano Ronaldo or CR7, we think about a talented player who still shines in his 35s. Football fans still expect to see him a lot more not only on the field, but also on social media and news. Recently, Sport newspaper in Spain reported that Juventus had previously considered selling Ronaldo in the transfer window last summer for financial reasons, following the Covid-19 epidemic. If he leaves Juventus, what would be his destination? The bookmakers now also offer more odds for Cristiano Ronaldo's future in the upcoming transfer window. So what is your opinion? Join Jbo bookmaker to follow the top odds with the possibility of Ronaldo actually leaving the club. In this article, we will provide some interesting facts about the superstar that you might not have heard about...
Cristiano Ronaldo - 10 facts you need to know about Ronaldo:
---
#1: He is not in the top 5 of the most valuable players in Serie A
No one can deny that Cristiano Ronaldo is a threat whenever he plays on the field. He is always expected to improve his team's performance. That's why for football fans, he is the best football player. However, according to Transfermarkt, he is ranked as the 9th most valuable footballer in Serie A.
Since he left Real Madrid and joined Juventus in 2018, Ronaldo has scored 71 goals for the Italian club. As he is 35 years old this year, that's a great achievement. However, the Portuguese player will soon turn 36 and therefore, his market value has had a significant decrease.
The legendary footballer sits in 9 position in the Serie A's most valuable players ranking and his market value is EUR 60 million. He has the same value as Arthur Melo, a superstar who also plays for Juventus, as well as Gianluigi Donnarumma from AC Milan and Stefan De Vrij from Inter Milan.
Ronaldo is the third player from Juventus in the list. He is behind Paulo Dybala who is in second position at EUR 80 million and Matthijs de Ligt in third position at EUR 70 million. The highest market value in Serie A belongs to Romelu Lukaku from Inter Milan. He has been valued at EUR 85 million and this is the highest figure among all players. At the moment, he is one of the top strikers in the world of football. Since Lukaku left Manchester United, he has appeared in 59 games and scored 41 goals for the Italian club.
---
#2: Cristiano Ronaldo is not the only footballer to have won three major leagues
Earlier this year, both Piers Morgan and the official FIFA twitter account wrote that Cristiano Ronaldo was the first and only football player to win three major leagues, including the Serie A, La Liga and the Premier League. That's an amazing achievement for CR7 himself and his fans.
Last season, when Juventus claimed the league title thanks to the last win, Ronaldo and Federico Bernardeschi had scored. It was also the second time that Ronaldo had a chance to lift the Italian league trophy. But there have been false reports that CR7 is the only player to win the titles in Italy, Spain and England. The truth is that he is not the only player who has done that.
Danilo, who is also a Juventus player, achieved that honour last season. When he still played for Real Madrid in the 2016/17 season, he won La Liga with the club. Then he claimed the Premier League title with Manchester City not long afterwards. Last year, after moving to Italy as part of a swap deal with João Cancelo, the Brazilian became one of very few players to win three titles. He is the reason why both Piers Morgan and FIFA were wrong. Maybe Danilo is not as well known or outstanding as Cristiano Ronaldo, he is such a good player that no one should forget...
In addition to the league titles, Danilo also won the Primeira Liga twice with Porto, and two Champions League with Real Madrid.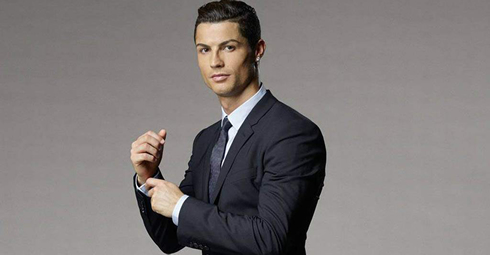 ---
#3: Cristiano Ronaldo considered Ashley Cole as his toughest opponent
Strikers and forwards are always a nightmare to defending players, especially Ronaldo who has been such a great goalscorer. Perhaps no one would want to come face-to-face with him on the field. And there are probably no defenders that Cristiano Ronaldo are afraid of. However, the superstar has recently named Ashley Cole as his toughest opponent during his career. The English footballer is now retired, but during his time playing in the Premier League, he had caused a lot of troubles for the strikers of the opposite teams.
While Ronaldo still played for Manchester United, he won the Premier League titles three times with the club. Not to mention, he also claimed the FA Cup and Champions League victories. With those achievements, we can easily say that no one could stop Ronaldo when he is on the field and at his peak. However, he just revealed that facing the former Arsenal and Chelsea defender was his toughest experience while playing in England.
The Portuguese superstar had struggled because of Ashley Cole a few times in some great battles. According to him, the English defender did not give him a second to breathe. And he was quick, tough in the tackle. The two players met on several games in both the Premier League and international tournaments. Whenever Ashley Cole was in the game, the legendary player couldn't have an easy one.
Interestingly, the former left-back chose Lionel Messi as the player he struggled with on the field. Ronaldo probably played against Cole more, but Messi was the one who got the compliment. However, both of them couldn't score against Cole.
---
#4: Cristiano Ronaldo was ranked behind Lionel Messi in UEFA forward of the year vote results
The Ronaldo-Messi rivalry is a never-ending battle. Recently, in the UEFA Forward of the Year 2019/20 results, the Barcelona star got 33 points and was ranked 5th, while Cristiano Ronaldo was a little bit behind with 18 points and was ranked 8th.
The first player on the list was Robert Lewandowski, who contributed to Bayern Munich's amazing season with 55 goals in all competitions. There was no surprise when he won the UEFA Forward of the Year, beating all the stars like Kylian Mbappe, Neymar and Serge Gnabry.
This season with Juventus, Cristiano Ronaldo hasn't had an excellent performance. There is a rumor that the Italian club is going to sell the superstar when his contract ends. Football fans are excited to see what he can do this season and whether CR7 can make the club change their mind.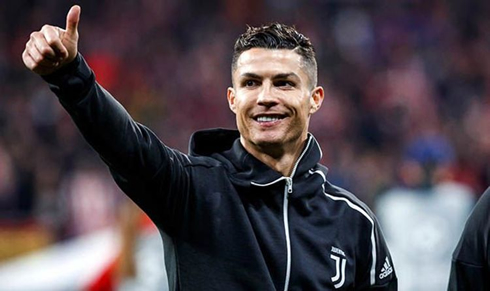 Cristiano Ronaldo next game for Portugal in the UEFA Nations League is on November 14, against France. You can watch Portugal vs France, Colombia vs Uruguay, Switzerland vs Spain, Brazil vs Venezuela, Sweden vs Croatia, and Germany vs Ukraine, all matches provided from our soccer streaming live game pages.
Portugal next game:
Portugal vs France kick-off time (14-11-2020):
Beijing (China) | UTC/GMT+7: 02:45
Jakarta (Indonesia) | UTC/GMT+6: 01:45
India (New Delhi) | UTC/GMT+4.30: 00:15
Italy (Turin) | UTC/GMT+1: 20:45
Spain (Madrid) | UTC/GMT+1: 20:45
Portugal and England (Lisbon/London) | UTC/GMT+0: 19:45
Rio de Janeiro (Brazil) | UTC/GMT-4: 15:45
New York (United States) | UTC/GMT-5: 14:45
Los Angeles (United States) | UTC/GMT-8: 11:45
Sources: ronaldo7.net / transfermarkt.com / talksport.com / sportbible.com