12.11.2020 » The best songs to listen while training like Ronaldo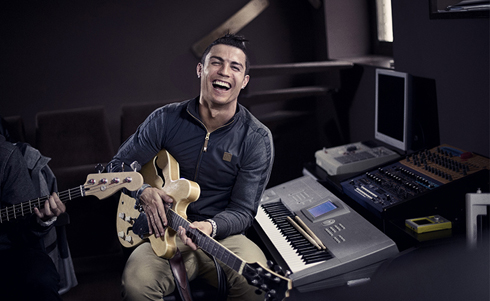 Have you ever thought about which songs you should listen to, when you go training the "Ronaldo way"? We have compiled a shortlist with the best music to motivate you in your training routines...

For most of us music is a key part of our lives and having the opportunity to listen to right song at the right time, while wearing some top notch headphones, would be icing on the cake. Cristiano Ronaldo already revealed the type of songs he like the most in past interviews and we can't really say we got very surprised with the findings. The 35-year-old assumed it is important to listen to the right songs before working out, "I always try to make sure I have a good selection of songs on my playlists. I like to listen mostly to hip hop and reggaeton". That is what the Portuguese star revealed a few years ago, but his musical taste could be changing with time. In order to train like Cristiano Ronaldo you need to tune into beast mode. We selected a few tunes to help you go all out in your next workouts. As an additional tip, if you don't have Spotify you can always convert from Youtube to MP3 for free using an online converter like Go-MP3. The eventual outcome: a quick overview for the 10 best songs for you to listen to while working out. It's time to turn on the music!
Cristiano Ronaldo - What music does CR7 listen to?:
---
1. "Raising Hell", Kesha ft. Big Freedia
Kesha's latest song had a great impact on her fans: "Raising Hell" shows off all the potential of a great bass and Big Freedia was happy to help on that.
2. "I win", Lethal Bizzle ft. Skepta
This is one of those songs that start with a fast paced rhythm and basically never slows down. In a way, it's almost as if Ronaldo embodies this song's spirit and takes it on to the football pitch on gamedays.
3. Ready for it, "Taylor Swift"
This particular song from Taylor Swift was released back in 2017 and has the ability to pump you up for any challenge you have ahead. In the video, Taylor takes us on a trip to the future with plenty of mysticism from the beginning to the end.
4. Don't Stop the music, "Rihanna"
The song title speaks for itself. This one is to keep you energized for a whole workout and it could be especially useful if you for several hours...
5. Survivor, "Destiny's child"
Before Beyoncé decided to go on solo and pave her own path in the music industry, she used to delight fans from all over the world as one of the singers from the girls band "Destiny's Child". The song "Survivor" makes us realize the need to fight in order to survive in tough circumstances.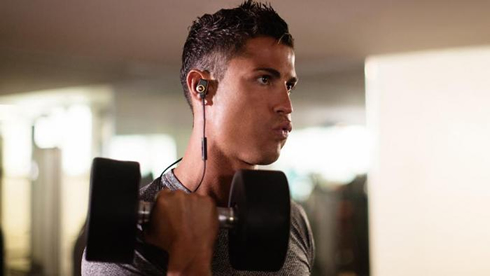 ---
6. "War Paint", Fletcher
This song marked the debut-single for the American singer, Fletcher. It's definitely an empowered song and a great addition to anyone's playlist. It can be described as a punky pop song...
7. "Rock it", Ofenbach
These French DJs were determined in bringing us a solid beat that works great for both dancing and training. It's hard not to get pumped when this song starts playing on the radio.
8. "Bruised not broken", Matoma ft. Mnek and Kiana
If there's one song title Ronaldo and most of us should relate to, this is the one. When we train, we often get bruises and small injuries, but if we know how to push ourselves to the limits, we can overcome all challenges.
9. "Work B**tch", Britney Spears
Not every Britney Spears' song has the appropriate beat to motivate us for a hard workout. This one, however, encourages us to don't be lazy and work hard in order to achieve our goals.
10. "Level up", Ciara
We had to finish this shortlist with a really fast-paced song and Ciara didn't let us down with this one. "Level up" will put everyone on their feet in the morning and it's the perfect tune to start your day before you hit the gym or go to practice.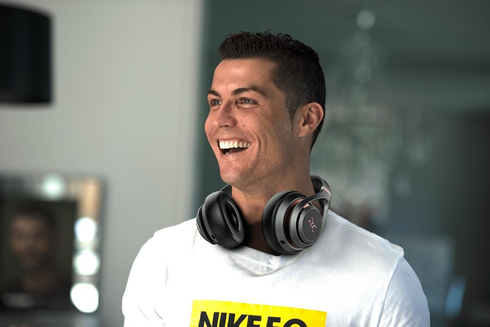 Cristiano Ronaldo next game for Portugal in the UEFA Nations League is on November 14, against France. You can watch Portugal vs France, Belgium vs Switzerland, Netherlands vs Spain, France vs Finland, Italy vs Estonia, and Germany vs Czech Republic, all matches provided from our stream live game pages.
Portugal next game:
Portugal vs France kick-off time (14-11-2020):
Beijing (China) | UTC/GMT+7: 02:45
Jakarta (Indonesia) | UTC/GMT+6: 01:45
India (New Delhi) | UTC/GMT+4.30: 00:15
Italy (Turin) | UTC/GMT+1: 20:45
Spain (Madrid) | UTC/GMT+1: 20:45
Portugal and England (Lisbon/London) | UTC/GMT+0: 19:45
Rio de Janeiro (Brazil) | UTC/GMT-4: 15:45
New York (United States) | UTC/GMT-5: 14:45
Los Angeles (United States) | UTC/GMT-8: 11:45
Sources: ronaldo7.net / washingtonpost.com / last.fm