10.11.2020 » Cristiano Ronaldo and his lavish lifestyle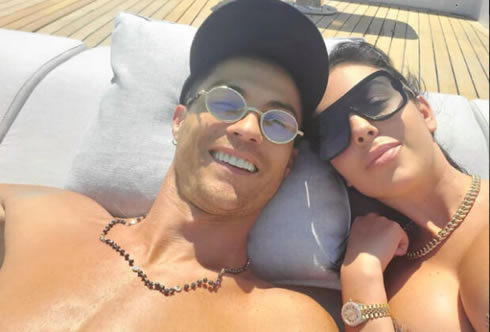 Cristiano Ronaldo is one of the richest football players nowadays and the Portuguese star isn't exactly depriving himself of living the good life. The best cars, the best houses and the best clothes, are only part of his lavish lifestyle.

Cristiano Ronaldo is one of the best football players in the world, if not the best one. He has changed the whole scene and won a lot of money by playing, doing commercials, investing on his brands and much more. He's definitely a smart man when it comes to business and he knows what he's doing: creating a millionaire heritage to leave for his family.
You have the opportunity to have a lot of fun nowadays due to the existence of an online casino, which is good for everyone. This means that you get the chance of playing games like slots, blackjack, baccarat or even poker. You can always make some money, which is something great for you, if that's what you're looking for. If you want to have fun and win money, then visit an online casino ( オンラインカジノ) and you'll find plenty of football based slots there. Some even have Cristiano Ronaldo featured on them. We don't know for sure which online casino Cristiano Ronaldo prefers, but we know one thing for sure: Yous Casino(ユースカジノ 評判) is rapidly gaining popularity in the market of the best online casinos.
If you don't know which is the best casino where you can play, then the best you can do is to make some research online and you'll find casinotop5.jp. Asking your friends at which casino they play is a great idea since they can help you choose one. After doing that, you can always do some research online and find out the best casino for yourself at casinotop5.jp.
Cristiano Ronaldo - How he spends his money:
---
Cristiano Ronaldo and his life
Cristiano Ronaldo was named because of Ronald Reagan since he was his father's favorite actor and was also the US president when little Cristiano was born. At fifteen, Cristiano got diagnosed with a heart disease that required surgery, but he recovered very quickly. He first played for Clube Desportivo Nacional da Madeira and then went to Sporting, where he kept playing for several years, before making his actual debut on the first team in 2002.
Cristiano is a tall player at 1,85cm. At first, he was a right-winger, but then he developed into a forward with a free-reined attacking style. He got famous at Manchester, where he started to show off his skills.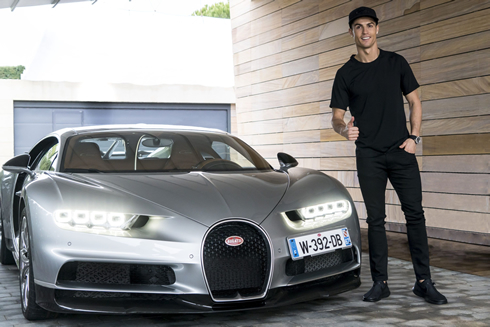 ---
His lavish life
Everyone knows that Cristiano has an incredible life with amazing vacations. He is one of the best paid footballers in the world. Nowadays, he and his wife Georgina Rodriguez and also their children are living in Italy, since Cristiano plays for Juventus.
Now in Italy, Cristiano and his family are in isolation in his incredible mansion. But they still have a lot of fun, since they get out.
Cristiano bought a luxury yacht for around 6€m last June. It has 5 cabins and 6 bathrooms. It is 88-feet long, made from carbon fibre and capable of reaching up to 28 knots. It is beautiful, inside and out.
Something that Cristiano loves are definitely cars. He currently owns a Lamborghini, Maserati, Porsche, Bentley and many more. He definitely knows what good cars are and he isn't hiding which ones he parks in his garage, since he often posts pictures of himself with his cars on Instagram.
Watches are also accessories that Cristiano loves to wear and he surely spends a good amount of his money on them. A lot of them have diamonds encrusted, that cost millions of euros. These watches are definitely something that Cristiano loves and whenever he has the chance, he always wears them. He has a Rolex GMT Master covered in diamonds and in 18-karat white gold. A timepiece that's definitely worth the money, but still pricey.
Cristiano has abandoned the normal means of travel, especially the first class on planes, and has bought a Gulfstream private jet that cost about 29€ million and holds about 12 persons for any flight. This is the type of luxury that Cristiano can invest in with all of his money.
A few years ago, Cristiano spent some millions into a certain New York City apartment. This apartment is placed on a tower named after someone who has a bit of controversy. It was something that made total sense for him and for many other persons but, unfortunately, he was criticized by many. However, the apartment has an incredible view of the city.
Something else that Ronaldo loves is fashion and so does Georgina. They spend a lot of money in the best clothes from the best brands and that's completely normal, since they're celebrities. Especially because they like to look good. But that's not only it. Their children are always well dressed as well...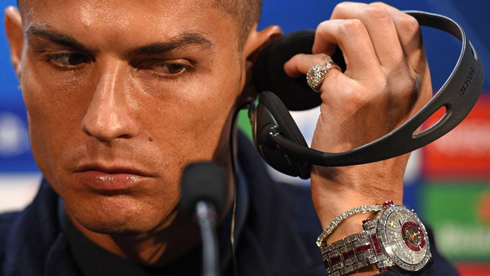 Cristiano Ronaldo next game for Portugal in the UEFA Nations League is on November 11, against Andorra. You can watch Portugal vs Andorra, Belgium vs Switzerland, Netherlands vs Spain, France vs Finland, Italy vs Estonia, and Germany vs Czech Republic, all matches provided from our soccer live game pages.
Portugal next game:
Portugal vs Andorra kick-off time (11-11-2020):
Beijing (China) | UTC/GMT+7: 02:45
Jakarta (Indonesia) | UTC/GMT+6: 01:45
India (New Delhi) | UTC/GMT+4.30: 00:15
Italy (Turin) | UTC/GMT+1: 20:45
Spain (Madrid) | UTC/GMT+1: 20:45
Portugal and England (Lisbon/London) | UTC/GMT+0: 19:45
Rio de Janeiro (Brazil) | UTC/GMT-4: 15:45
New York (United States) | UTC/GMT-5: 14:45
Los Angeles (United States) | UTC/GMT-8: 11:45
Sources: ronaldo7.net / businessinsider.com / kickoff.com